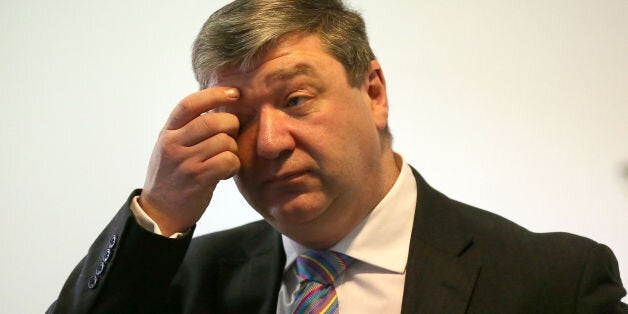 Former deputy Lib Dem leader Sir Malcolm Bruce has admitted that lying politicians are "widespread" in public life.
Sir Malcolm was questioned about his fellow Lib Dem's record in office, and asked whether he defended Carmichael's actions.
"If you're suggesting that every MP who has never quite told the truth - or indeed, told a brazen lie - including ministers, cabinet ministers and prime ministers, we'd clear out the House of Commons very fast, I would suggest," he said.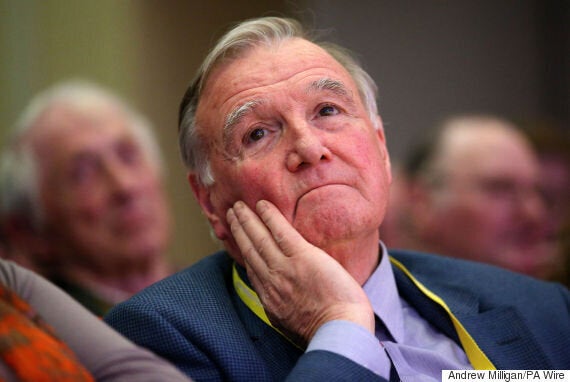 Sir Malcolm made the comments in an interview on Tuesday
Probed further, he was asked: "You're saying that lying in public life is widespread?"
He responded: "No - well, yes.
"I think the answer is lots of people have told lies and you know that to be perfectly true.
"We should of course hold people to account and if they lie they should bare the consequences but Alistair has borne the consequences - he has apologised.
Pete Wishart, the SNP's Shadow Leader of the House of Commons, condemned Sir Malcolm's comments as "ludicrous".
"Sir Malcolm Bruce's suggestion that 'every MP' tells 'brazen lies' is astonishing," he said, "and will come as a revelation to his former constituents in Aberdeenshire, who have every right to now be asking themselves about things Sir Malcolm has said as an MP over the last 30 years.
"The Lib Dems' defence of Mr Carmichael gets more ludicrous by the day, and all Sir Malcolm has succeeded in doing is to keep the focus on his colleague."
Sir Malcolm's comments attracted criticism from political pundits, who accused the former MP of justifying Carmichael's "error of judgement".
But the criticism from media personalities was mild compared to others, who were not so abashed in their reproach.
The SNP are understood to be referring Carmichael, the last remaining Scottish Lib Dem MP, to the Parliamentary Standards Commissioner over the leak intended to discredit SNP leader Nicola Sturgeon, with senior party figures calling for him to stand down.
In a statement released on Friday, Carmichael said: "The Cabinet Office has today published the conclusions of its inquiry, after an internal account of the First Minister's discussions with the French Ambassador was published in the Daily Telegraph on 3rd April.
"I had not seen the document before it was published in the Daily Telegraph, however I was aware of its content and agreed that my special adviser should make it public. I should not have agreed this. It was an error of judgement which I regret. I accept full responsibility for the publication of the document. I have written today to the First Minister and to the French Ambassador to apologise to them both.
"Had I still been a Government Minister I would have considered this to be a matter that required my resignation. I have therefore informed the Cabinet Secretary that I will decline my ministerial severance payment."
Carmichael had previously said the first time he heard of the leak was when he was called by a reporter. Sturgeon said on Friday that Carmichael should "reflect on whether his actions and attempt to cover them up are consistent with his position as an honourable member of the House of Commons"
In a letter to Sturgeon, Carmichael said he took "full responsibility" and admitted the leak was a "serious breach of protocol".
Popular in the Community