If you've recently had a tattoo with a grizzly aftermath - we're talking pain, prolonged scabbing or skin infections - then you're not alone.
A survey conducted in New York found that tattoo problems are pretty common, with one in ten people experiencing side effects.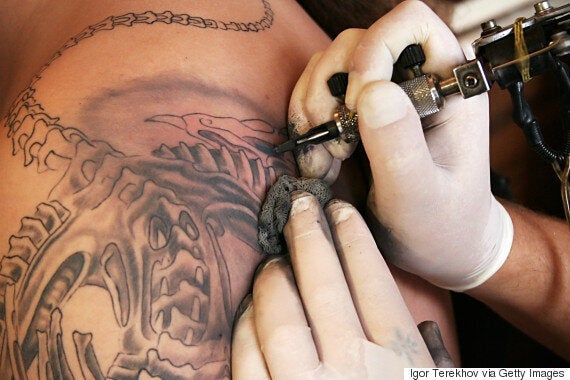 Researchers asked 300 people if they experienced any unusual symptoms after getting a tattoo.
They found that 10% of those surveyed had reported itching, pain and scarring after getting inked, which sometimes lasted longer than four months.
Other symptoms experienced included redness, skin infections, allergies, sensitivity to the sun and prolonged scabbing.
Co-author of the study, Professor Marie Leger said: "The majority of people had no problems but it is important to be aware these issues can occur.
"There are lots of different things that can go wrong - from unregulated contents in ink, to hygiene levels at the tattoo parlour.
"And in many cases no one is at fault. It is the body's immune reaction to the process."
Now, researchers are calling for more to be done to try and determine how widespread the problem is, and why it occurs.
Professor Leger revealed that some studies in Europe have found carbon-based pigments in black tattoo ink, while some red-coloured dyes contain nitrogen compounds.
Both can cause allergic reactions.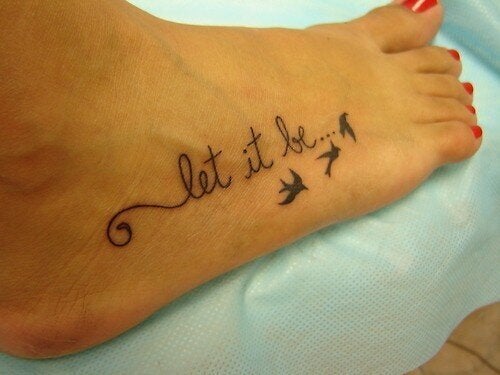 Quote Inspiration For Your Next Tattoo
In the UK, there are no nationally enforced standards surrounding tattoo parlours and artists, meaning that getting a tattoo could be risky business if placed in the wrong hands.
According to the NHS, people looking to get inked should check the studio has a licence before they go. It's also important to ensure that premises are clean, gloves are worn by the tattoo artist and instruments are sterile.
Additionally, for those who want to get a tattoo removed, she recommended seeing someone experienced in the removal process.
"There have been case reports of tattoo removal in certain kinds of ways that can cause anaphylactic reactions," she added.