Commuters are set to face multiple days of travel misery after Network Rail workers voted to stage not one, but three days of strikes.
Members of the Rail, Maritime and Transport (RMT) union will walk out for 24 hours from 5pm on 4 June and for 48 hours from the same time on 9 June.
The workers, including signallers and maintenance staff, will also ban overtime from 6-12 June.
Eurostar has also warned that its services may be affected by the strikes.
A strike planned for the Bank Holiday earlier this month was called off at the last minute, leaving travellers confused as to exactly what services were running.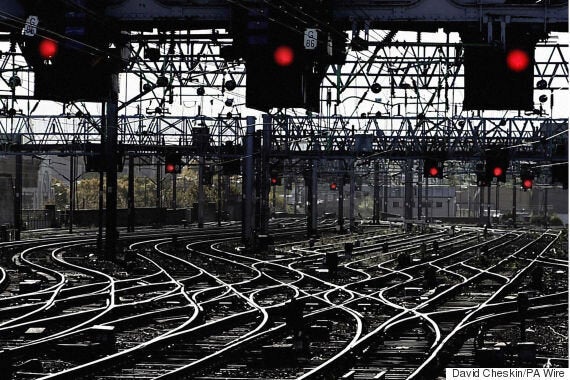 Two strikes are planned in early June
Network Rail (NR) offered a fresh pay deal of a 1% rise, but a meeting of RMT reps rejected the improved offer, leading to the latest strike announcement.
David Cameron's plans to make it harder for unions to strike will have no effect on the proposed strikes, since the turnout and majority were so high.
Members of the RMT voted for to strike by 80%, as well as by 92% for other forms of industrial action, in a turnout of 60% - all well above new thresholds being planned for union ballots by the Government.
Wednesday's Queen's Speech included a Bill which will require unions to achieve a turnout of at least 50% for a strike to be valid, while in transport, health, fire and education, 40% of those entitled to vote must back action.
RMT general secretary Mick Cash said: "Our representatives have today rejected the pay package offered by Network Rail and, in the absence of any further movement from the company, that has left us with no option but to move to a rolling programme of industrial action.
"We have a massive mandate for action which shows the anger of safety-critical staff across the rail network at attacks on their standards of living, and the blunt truth is that this dispute could be settled for a fraction of the money being handed out in senior manager bonuses and to the train operators for not running services.
"That is a ludicrous situation which should never have been allowed to have arisen.
"With no shortage of cash in the bonus pot and to compensate the private train companies, it is no wonder that our members take the view that 1% is wholly inadequate and fails to recognise the massive pressures staff are working under to keep services running safely at a time when the company is generating profits of £1 billion.
"It is our members battling to keep Britain moving around the clock, often in appalling conditions, and they deserve a fair share from Network Rail for their incredible efforts.
"Our rail staff deserve a fair reward for the high-pressure, safety-critical work that they undertake day and night and the last thing that we need is a demoralised, burnt-out workforce living in fear for their livelihoods and their futures, and the message has come back loud and clear that that is exactly how they feel about the current offer from Network Rail.
"RMT remains available for talks and we hope that the company will appreciate the anger amongst staff at the current offer on pay and conditions from Network Rail and that they will agree to our call to come back to the table with an improved package.
"We expect rock-solid support for this action and will be taking a new campaign to the public under the banner 'Our Jobs - Your Safety' as we build support for the fight to stop this attack on a workforce whose core role is to deliver a safe railway to the British people."
Reaction to the planned strikes on Twitter were not favorable…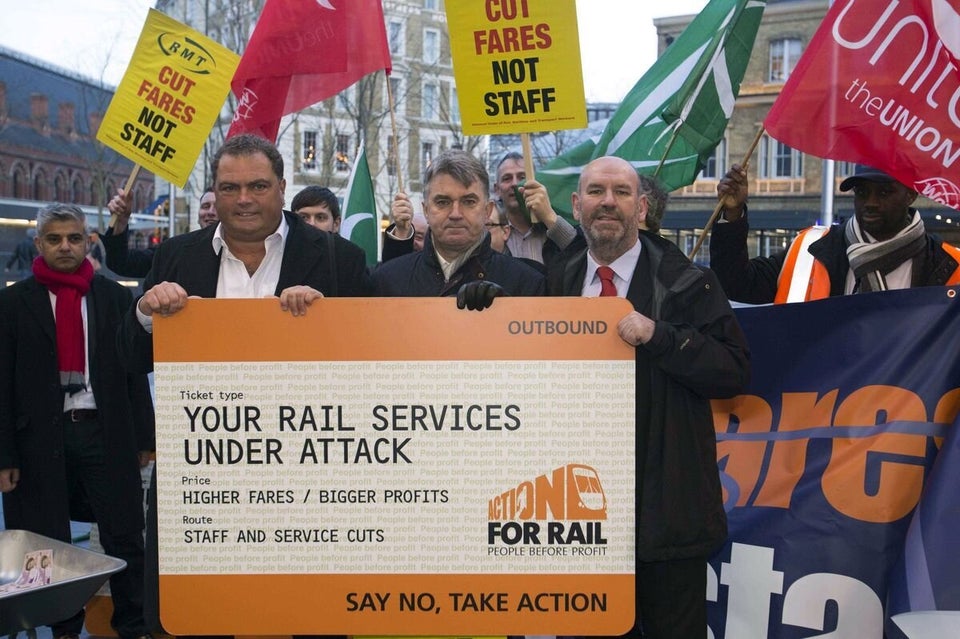 Network Rail strike
Related