Philip Hammond called for Britain to "lance the boil" over the question of EU membership on Monday evening, noting the "thinning" democratic legitimacy of the relationship between the UK and the European Union.
Hammond's remarks came as Boris Johnson was delivering his first Commons speech in seven years, the recently elected MP warning the UK must be prepared for 'Brexit'.
Speaking at a foreign affairs conference at Chatham House, London, the Foreign Secretary urged Britain to increase its role in the Union should the UK's relationship be successfully renegotiated with Brussels.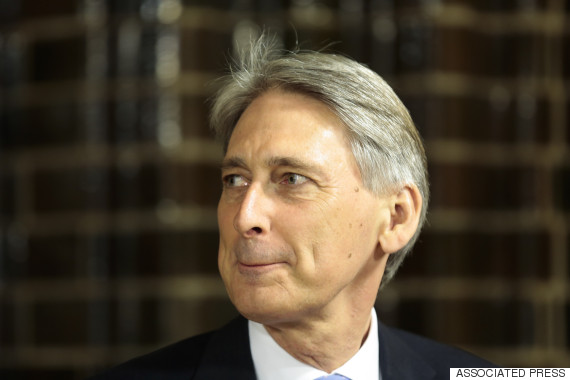 Hammond: 'We should be thinking of the EU as an organisation that we can shape in an image that we find attractive'
Hammond said: "As for the EU, we have to lance this boil. There is a real thinning of democratic legitimacy, of democratic consent for Britain's membership of the EU and we have to deal with this issue." On the renegotiation, Hammond said we have to get the "best deal" before it is "put it to the British people," adding: "If we can get a decent package, we will be selling hard the advantages not just of staying in the EU but of stepping up."
"The Brits have spent far too long, in my view, of thinking of the EU as something that is done to them by people over there who are big and powerful and we are really insignificant," Hammond added. "We are the second biggest economy in the EU. On all the current trends, we are set to become the biggest economy in the EU during the 2030s."
"We should be thinking of the EU as an organisation that we can shape in an image that we find attractive, outward looking, focused on global engagement, doing the things that Europe needs to do to be successful in the future, and that's the prize here, to get the British people thinking positively about our engagement in Europe again," he said.
In the Commons, Johnson struck a similar note to the delight of eurosceptic Tory MPs. He said: "If we don't get the deal that is either in the interests of this country or of Europe, we should be prepared to strike out and forge an alternative future that could be just as glorious and just as prosperous with a free trading arrangement."
Earlier, Norbert Roettgen, a senior member of German chancellor Angela Merkel's party and chairman of the Bundestag's foreign affairs committee, said it was "not realistic" for the Prime Minister to hope to change the EU's treaties in time for the referendum scheduled by the end of 2017.
Roettgen's comments came on the same day that a German newspaper published quotes from European Commission president Jean-Claude Juncker, suggesting David Cameron wants to use the referendum to "dock" the UK permanently into the 28-nation bloc.
Juncker's comments were attacked by Ukip leader Nigel Farage who said the British people "are fed-up to the back teeth with Eurocrats telling us what we want, what is good for us, how to run our businesses and how we organise our society."
SEE ALSO: