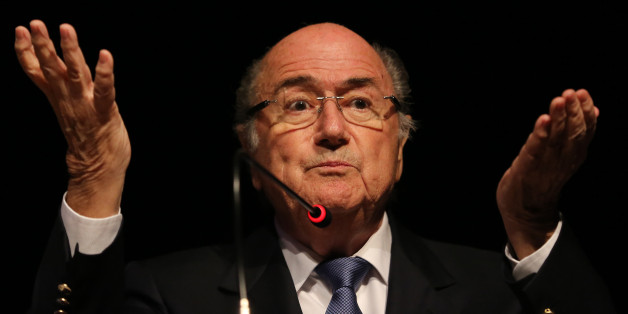 Leo Correa/AP
Europe's top footballing nations will meet on Friday to discuss the possibility of breaking away from Fifa and hosting a separate World Cup. The plan follows a torrent of allegations surrounding corruption and bribery at the Swiss-based governing body.
Plans to boycott Fifa's tournament come in response to discontentment following the re-election of Fifa president Sepp Blatter on Friday.
Last month, seven Fifa officials and 18 people connected to football were indicted on corruption charges by the US justice department.
The association's vice president, Jeffrey Webb, was one of seven senior football executives arrested by the dawn raids in Switzerland on Wednesday.
However, calls for Mr Blatter to stand down as Fifa president fell on deaf ears, with the 79-year-old securing a fifth term as Fifa president by a landslide.
Following the re-election, England set the wheels for the powerful European nations to discuss the prospect of breaking away.
On Monday night, a judge in Paraguay placed Nicolas Leoz, 86, a former head of the South American Football Confederation, under house arrest.
Mr Leoz is one of the indicted Fifa officials. He has been accused of asking for a knighthood in return for supporting England's bid to host the World Cup in 2018.
The plans to boycott Fifa's 2018 World Cup, due to be held in Russia, were revealed by a Uefa official, The Independent reports.
The breakaway would not only include European teams, but is also believed to include some invited South American countries.
Speaking on Monday, Culture Secretary John Whittingdale said that Mr Blatter's credibility had been "utterly destroyed".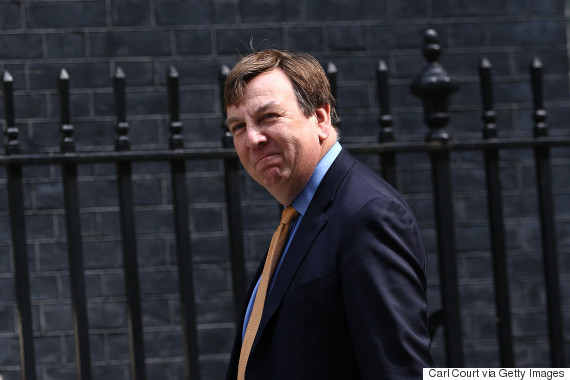 Culture Secretary, John Whittingdale, said that any attempt by England to boycott the 2018 World Cup on its own would be self-defeating'
He continued: "I've spoken to Greg Dyke [The English FA chairman] about this. The one thing that is absolutely clear...If there were any serious attempt to organise an alternative to the existing World Cup, that could only be done if there was a strong agreement across the European nations and preferably with other football associations from around the world.
"The first thing that needs to be done is for that to be discussed within UEFA. I know that Greg Dyke will be discussing such matters with his colleagues."
Mr Whittingdale said that any attempt by England to boycott the 2018 World Cup on its own would be "self-defeating" but joint action with "a significant number of countries" could be more effective.
Speaking to Channel 4 News, Mr Dyke said that there was no certainty that the 2022 World Cup would be held in Qatar.
SEE ALSO: