There are calls today for a leading BBC presenter to be put on transgender awareness training after he mistakenly referred to Caitlyn Jenner, the reality TV star and ex-Olympic athlete formerly known as Bruce Jenner, as 'he/she' live on air.
Jim Naughtie, 63, was accused of "offensive" remarks after bungling a report into Caitlyn's rapidly growing Twitter following on Wednesday morning on BBC Radio 4's Today programme.
Jenner, the step-parent of Kim Kardashian, has announced publicly that she has dropped her previous male identity, and wishes to be known as Caitlyn, with the female pronoun "she" and "her".
But interviewing another journalist from the BBC's Trending service, Naughtie said: "Now, this is complicated. He used to be called Bruce, but he's now a woman."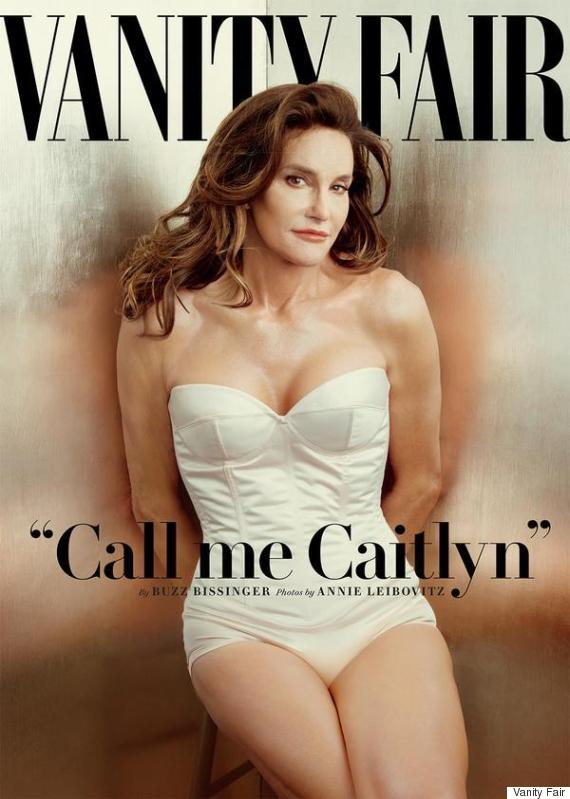 Caitlyn Jenner's first magazine cover
The BBC Trending reporter, Anne-Marie Tomchak, said: "People might know Bruce Jenner from winning a US Olympic gold medal back in 1976, but now he is known, or she is known, as Caitlyn Jenner."
"And he's got a million followers in four hours?" replied Naughtie, using the male pronoun again, though he later asked: "Has she said anything interesting yet?"
The radio host then suggested that people were not following Jenner on Twitter because of an interest in transgender issues, but because "he/she is a celebrity".
Naughtie's remarks prompted disbelief, with many people on Twitter saying that he needed some transgender awareness training so he could understand that Jenner is now a "she".
One commenter said that Naughtie sounded "uncomfortable with modernity" while another asked, "Who uses he/she these days"?
#bbcr4 can someone explain to Jim Naughtie what mis-gendering is. He did it to Caitlin Janner several times this morning.

— Fat Jacques (@Fat_Jacques) June 3, 2015
Jim Naughtie making a total hash of the #CaitlynJenner story on @BBCr4today

— Joe Iles (@joeiles) June 3, 2015
Jim Naughtie needs some training on #transgender pronouns. Start calling her 'she' as she wishes. Who uses 'he/she' these days? #r4today

— Aoife Spillane (@aoifespillane) June 3, 2015
James Naughtie struggling a bit on @BBCr4today with his transgender references. Need to try harder than 'he/she' Jim!

— Deptford Dame (@deptforddame) June 3, 2015
Jim Naughtie sounds very uncomfortable with modernity this morning. #R4Today

— Mikey Smith (@mikeysmith) June 3, 2015
@gaystarnews Have you heard the awful way Jim Naughtie dealt with the Jenner story on @BBCr4today this morning? Called her Bruce & "he/she"

— Nicolas Chinardet (@zefrog) June 3, 2015
@BBCr4today I love Jim Naughtie but that last interview with the BBC trending woman indicates a need for trans awareness training!

— Diane Pedder (@DiPedder) June 3, 2015
@BBCr4today Jim Naughtie are you for real? Referring to Caitlyn Jenner as a "he/she"??? Someone needs to go back to their equality training!

— Rob (@Captain_Hamish) June 3, 2015
.@BBCr4today Could someone remind Jim Naughtie that women are 'she/her' even if they did used to have the body of a man? #CallMeCaitlyn

— Charlie (@charliesurbiton) June 3, 2015
Jim Naughtie badly struggling with transgender pronouns here. #r4today

— Tom Freeman (@SnoozeInBrief) June 3, 2015
Jeez, Jim Naughtie, sort your pronouns out re: Caitlyn Jenner - it's SHE! @BBCr4today

— Emma (@neondamsel) June 3, 2015
Couldn't someone have briefed Jim Naughtie on how to identify trans women so he'd have been less offensive this morning?

— Louise McH (@xfirefishx) June 3, 2015
The mistake follows Fox News anchors misgendering Jenner, referring to her as Bruce and laughing at her transition, with one host calling it "Rome. Final days."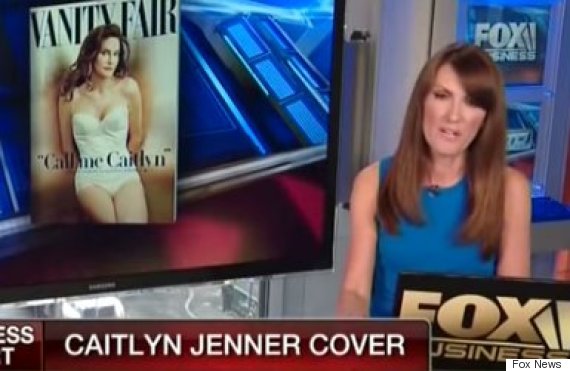 Fox presenter Dagen McDowell said of Jenner: 'He looks hot. Or, she looks hot, rather.'
SEE ALSO: BBC Journalist Ahmen Khawaja Tweets Queen Elizabeth Treated In Hospital After 'Hack'
Orgnaisations such as GLAAD, which worksfor LGBT and trans equality, have been advising the media about how to refer to people who have transitioned from male to female - using female pronouns and their female name if requested.
But it seems that Naughtie didn't get the memo. He has now apologised after the segment.
If Caitlyn Jenner wishes to be known as she, of course she's entitled to that, and I'm sorry for saying ''he' on air. A bit sloppy.

— James Naughtie (@naughtiej) June 3, 2015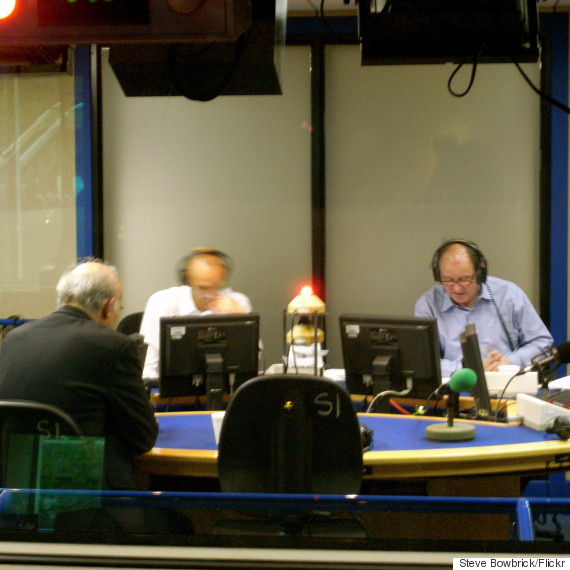 Naughtie [right] is one of the BBC Today programme's hosts
GLAAD has issued a useful updated tip sheet for journalists after Jenner's transition.
"By sharing her journey with the world, Caitlyn Jenner is accelerating acceptance of transgender people everywhere and reminds us all how important it is to live as your most authentic self," said GLAAD President & CEO Sarah Kate Ellis.
"For a transgender person to step into the world as his or her authentic self is a moment of tremendous freedom," said Nick Adams, GLAAD's Director of Programs, Transgender Media.
"The world can now see what Caitlyn Jenner has always known, that she is - and always has been - a woman."
Useful websites and helplines: