Investigators will not expand the search zone for missing Malaysian Flight MH370, Australian officials announced on Wednesday.
The hunt for the plane, which vanished with 239 people on board more than a year ago, will not continue beyond the current area unless specific new leads are uncovered.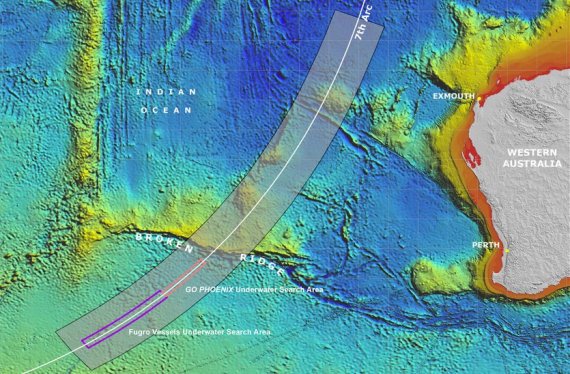 MH370 underwater search area planning map, taken from Australian Transport Safety Bureau document
The aircraft disappeared while en route from Kuala Lumpur to Beijing.
In April, officials announced they would be doubling the area by a further 60,000 square kilometres if the Boeing 777 was not found by May.
This led to search teams scouring parts of the remote southern Indian Ocean.
Last month, crews made a "fascinating", albeit unexpected find when they stumbled upon debris from an 19th century cargo ship.
SEE ALSO:
But on Wednesday the Australian-led Joint Agency Coordination Centre (JACC) confirmed that the search area will not be expended any further.
A statement on the JACC's website said: "As announced in April, the search area has been expanded beyond an original 60,000 square kilometre search area to enable up to 120,000 square kilometres to be searched if required.
"In the absence of credible new information that leads to the identification of a specific location of the aircraft, governments have agreed that there will be no further expansion of the search area."
More than 50,000 square kilometres of the seafloor have been searched so far and crews are conscious of the impending poor weather conditions when winter hits the region in a few weeks.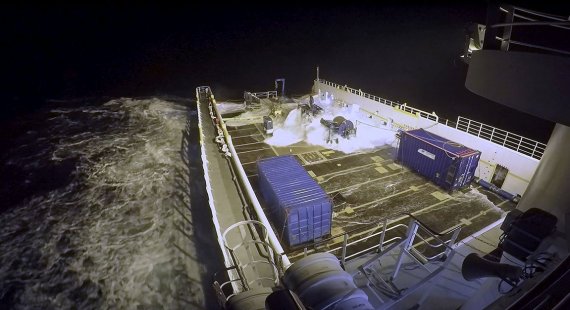 Investigators are concerned about the weather conditions when winter hits, image from Australian Transport Safety Bureau document
"Safety of the search crews, as always, remains a priority and vessels and equipment utilised will vary to reflect operational needs, particularly during winter months.
"Upon completion of the current swing, the current contract with Phoenix International will expire and GO Phoenix will cease search operations and transit to Singapore. This will occur near the end of June," JACC said.