New SNP MPs have proven their ability to garner controversy at every opportunity in the days following their swearing into the House of Commons.
From clapping in the chamber to chip butties in the canteen, the new Scottish contingent been the subject of severe disapproval by some of those more longer-serving parliamentarians.
But on Wednesday they re-fuelled an intense feud with Labour MPs, by knocking several of them out from their traditional spots for the highly anticipated first Prime Minister's Questions of a Conservative-only administration.
A number of maverick SNP members blagged their way from the far-flung shadowy corners of the chamber into the limelight, perching directly behind Harriet Harman and the rest of her shadow front bench.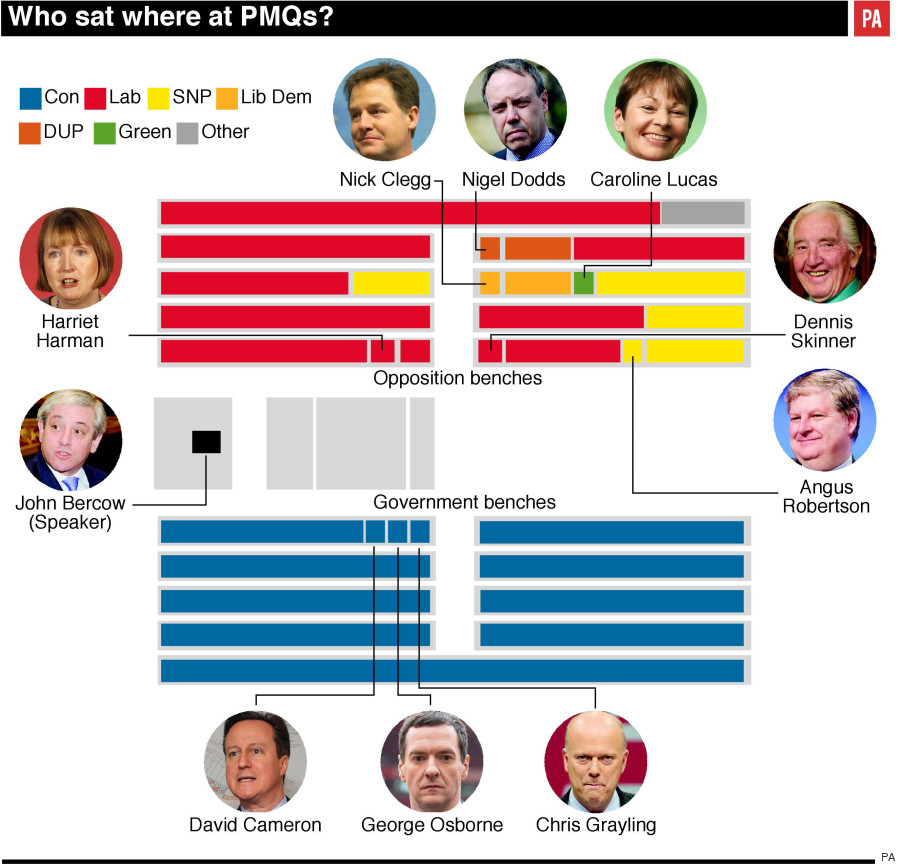 The move mimics a similar tactical manoeuvre by plucky SNP MPs, braving the disapproving looks of their bitter Labour rivals, to photobomb Harman and her colleagues on the day of the Queen's Speech at the State Opening of Parliament.
Mhairi Black, 20, and her colleagues took over spaces usually occupied by Labour MPs, in poll position to heckle the Prime Minister and his cabinet over their proposed list of Bills.
Ms Black, the SNP newcomer who took Labour campaign chief Douglas Alexander's constituency at the election, was in prime position on the bench behind Ms Harman. "Now we have a presence in the Parliament it's making that presence known and it's just seats, isn't it, that's it," she told The Huffington Post UK.
READ MORE: