It looks like Johnny Depp might finally be back in the Australian police's good books.
SEE MORE:
The 'Sweeney Todd' actor recently landed himself in trouble with the authorities Down Under, after failing to declare that his dogs, Pistol and Boo, were in the country.
Due to border control laws, Johnny was warned he had just days to get the pooches out of the country, or they would be euthanised.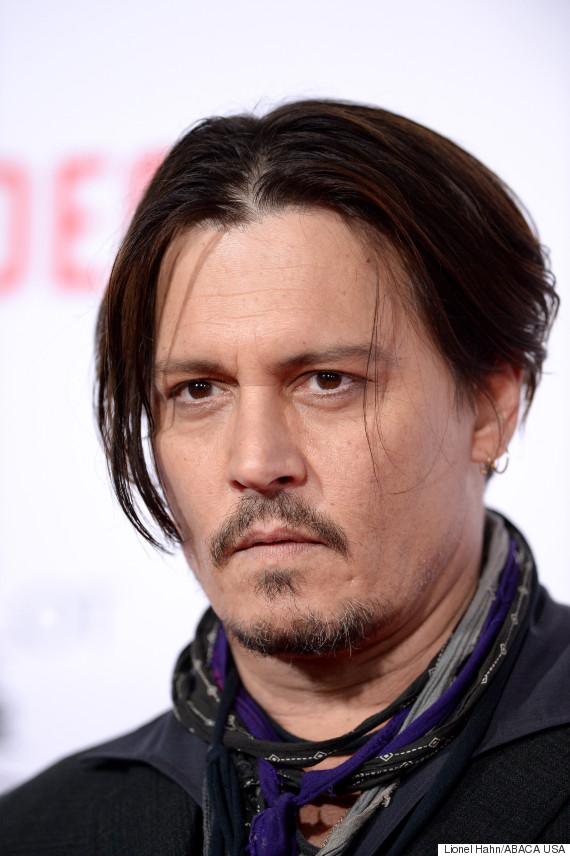 Johnny Depp
While he did manage to get them out of the country in time, it was later claimed that he could face prosecution for bringing them into Australia, and may even end up being sentenced to 10 years in prison.
Fortunately, it seems that Johnny is back on the right side of Australian officials, after Queensland Police Services shared this selfie where they're seen grinning next to him… while dressed, of course, in his Jack Sparrow costume, which we're convinced at this stage he only takes off for funerals and film premieres.
Johnny is set to reprise his role as Captain Jack Sparrow in a fifth 'Pirates Of The Caribbean' film, which is currently being filmed.
The fifth instalment, 'Dead Men Tell No Tales', will see Orlando Bloom returning to the film franchise as Will Turner, for the first time since the third 'Pirates' instalment, 'At World's End', in 2007.
Johnny also posed for selfies with fans after leaving the set of his film, referencing his recent controversy in an interview with Nine News, when he joked: "I'm going to move in with the mayor and Amber and I are going to settle in with the mayor and probably live in the garage for a while, find a spot and get some pets… oops, sorry!"
'Pirates Of The Caribbean: Dead Men Tell No Tales' is currently slated for release on 7 July, 2017.
LIKE US ON FACEBOOK | FOLLOW US ON TWITTER