Some 68 people have been discovered locked in a shipping container at Harwich Port in Essex.
Although the container is understood to have come from Holland, the people inside were from various different countries.
The service said: "The East of England Ambulance Service NHS Trust received a call at 10.12pm on Thursday (4th June) to a report of several people locked in a container at an Essex port.
"Three ambulance crews, two rapid response vehicles, two ambulance officers and three units from the Trust's Hazardous Area Response Team attended Harwich International Port.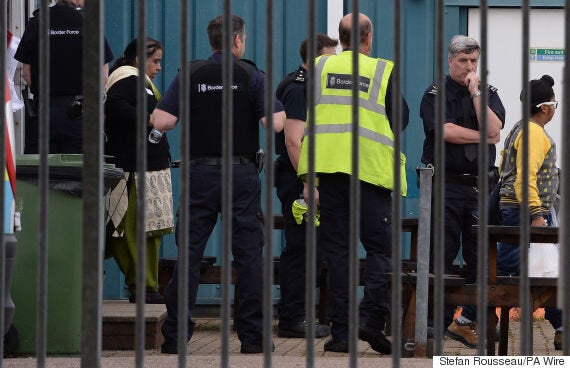 UK Border agents lead some of the people away
"A total of 68 people were assessed at the scene with seven being taken to Colchester General Hospital for further assessments and care.
"The patients who were taken to hospital were suffering from abdominal and chest pains and were feeling faint.
"None are in a life-threatening or serious condition.
"The remaining 61 were released to the UK Border Agency officials."