Former Fifa vice president Jack Warner has been investigated by US authorities for diverting emergency money meant to help victims of the Haiti earthquake into his own accounts, according to reports.
The BBC reports that Warner is accused of moving $750,000 in donations from Fifa and the Korean Football Association.
The broadcaster says that US investigators allege the money went into accounts under "Warner's direction" and for his "personal use".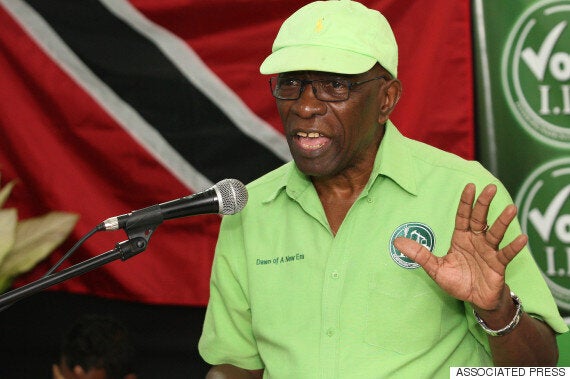 US officials have investigated claims that Jack Warner diverted money meant for Haiti earthquake victims into his own accounts
In 2012, the Trinidad & Tobago Football Federation claimed that funds donated for Haiti were paid into one of Warner's bank accounts. It said $250,000 from Fifa, and $500,000 from the South Korean FA, was paid into a TTFF account that Warner, a special adviser to the federation, controlled.
At the time, Warner denied the allegations saying he has "nothing to answer".
Warner was among 14 Fifa officials, including two vice presidents, who were arrested in Zurich, Switzerland, last month.
Last Wednesday during a paid political broadcast, Warner, 72, said: "I will no longer keep secrets for them who actively seek to destroy the country."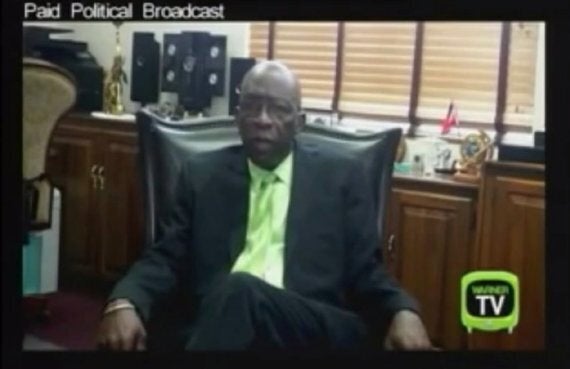 Speaking in his political broadcast on 'Warner TV', the former Fifa vice president said 'there is no turning back'
He added: "I reasonably actually fear for my life."
Warner said he had documents and cheques that link Fifa officials, including former president Sepp Blatter to the 2010 election in Trinidad and Tobago.
"I apologise for not disclosing my knowledge of these events before," Warner said.
He said he has compiled reams of documents and is delivering them to his attorneys, for them to disseminate as they see fit.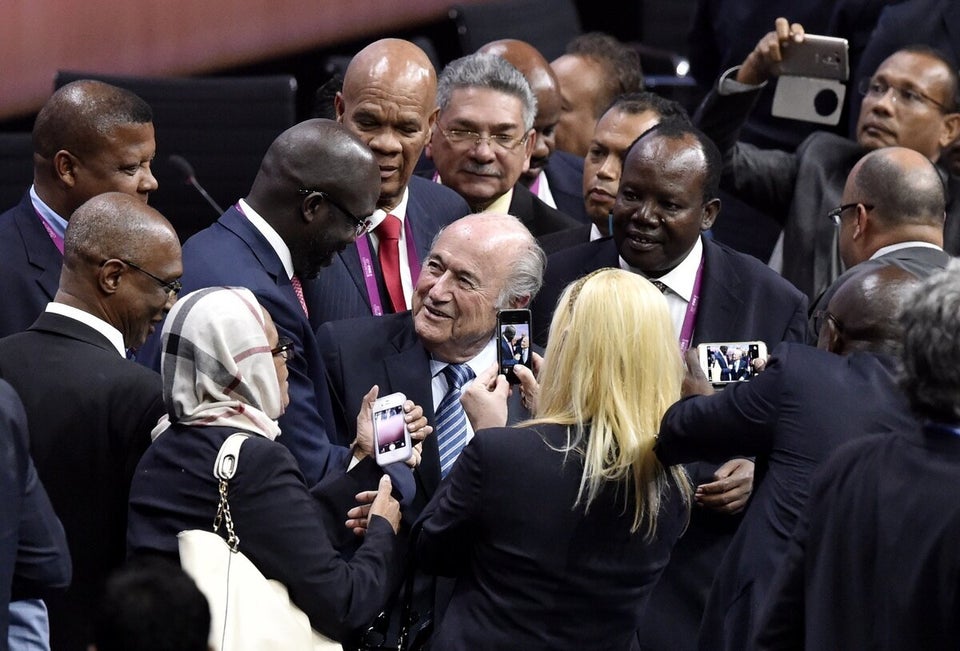 Sepp Blatter Wins
"Not even death will stop the avalanche that is coming," Warner said as his supporters cheered in celebration. "The die is cast. There can be no turning back. Let the chips fall where they fall."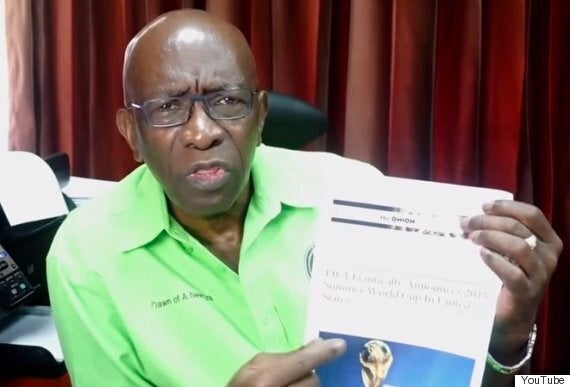 Jack Warner is pictured with a copy of an article published on satirical website, The Onion
Last Wednesday Interpol issued a red notice for two former Fifa officials and four corporate executives for charges including "racketeering, conspiracy and corruption".
Warner was one of the six men on Interpol's 'wanted' list.