A 71-year-old jewelry store owner was rudely interrupted when a would-be robber attempted a heist on his store.
The thief-to-be entered Coopers Jewellery store in Barnstaple, North Devon and began wielding a gun at the shopkeeper.
CCTV footage has since emerged of the incident, highlighting Bruce, teaching the imposter a fine lesson in martial arts.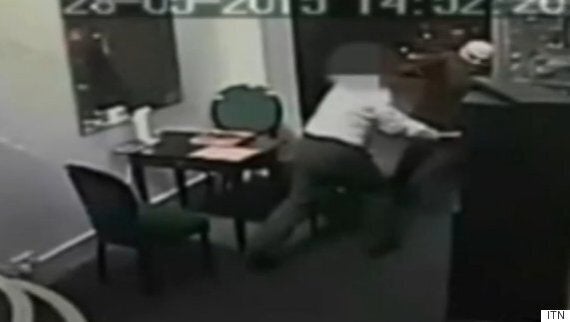 Devon and Cornwall police released CCTV of a black-belted 71-year-old fighting off a would-be robber
Bruce, who was alone when the intruder entered the shop, thew some moves and then grabbed a baseball bat thus successfully concluding the tense confrontation.
The black-belted business owner used his wisdom of self defence to fight off the masked trespasser.
He told The Mirror: "He was quite scary looking, but I don't mind it as I like a fight. I come from the school of hard knocks, if you know what I mean, and don't take kindly to having a gun waved around in my face."
Devon and Cornwall police have since released a statement and are asking for the public to review the footage in an attempt to identify the offender.
Detective Inspector Praveen Naidoo said: "We are particularly keen to speak to anyone who may have seen the man entering or leaving the town centre area or anyone with information as to his identity.
"He most likely left the scene with injuries to his right hand and head."