David Cameron will not be allowed to "dismantle" the European Union as he re-negotiates Britain's role, the Belgian Prime Minister Charles Michel warned on Thursday. The Tory leader, currently in Brussels wooing backers for his re-negotiation during bilateral talks between Europe and Latin America, has promised to hold a referendum by the end of 2017, pledging to extract a better deal for the UK ahead of the vote.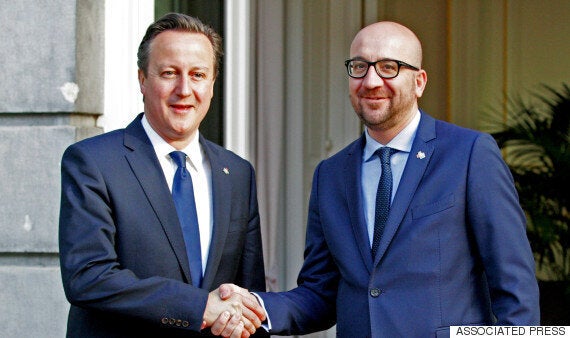 David Cameron, left, meets with Belgian Prime Minister Charles Michel at the prime ministers office in Brussels on Thursday, June 11, 2015
However, Michel said his country had a series of "red lines" which they would not compromise, including the free movement of labour. "There can't be any ambiguity," he told the Belgian Le Soir website. "At the end of the process, the result can't be that we dismantle Europe. For Belgium there are red lines: the principles of free movement and non-discrimination between EU citizens are inviolable."
He added that no veto could be afforded to national parliaments, because that would signal "the end of the European Union."
Michel, who spoke to Cameron on Thursday, described their exchange as "open and frank," but said he could not rule out the re-negotiation process resulting in Britain's exit from the European project. "I can't rule anything out," he said. "But it is the British who have pushed the referendum button. It's democracy and no one in Europe argues with that. I recognise that, on Europe, British public opinion see things differently to ours."
In meetings with other EU leaders, Cameron's core demand to limit welfare rights from migrants was rebuffed, Romanian leader Klaus Iohannis insisting no discrimination would be allowed against his countrymen. He said: "No member state is allowed to treat people coming from elsewhere different form its own people. It's my best interest to have Romanians treated as European citizens everywhere in the European Union."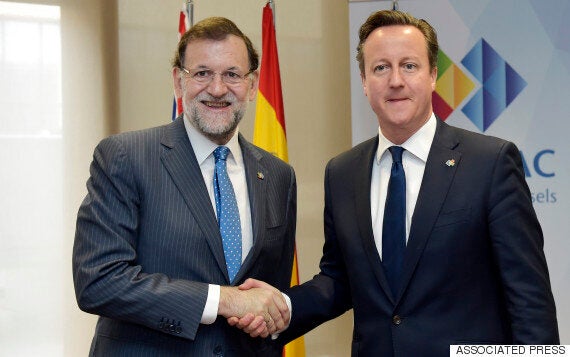 Cameron shakes hands with Spanish Prime Minister Mariano Rajoy during a meeting in Brussels on Thursday, June 11, 2015
According to The Telegraph, the leaders of Spain and Finland told the British PM they don't want the treaties that underpin the EU re-opened. Finland's Juha Sipila called treaty change a "Pandora's box," while Spain's Mariano Rajoy said that it "can't be done."
A spokeswoman for Downing Street said "more discussions" were needed, noting that "differing views" would likely be expressed "along the way."
Here are some pre-election pictures of Cameron looking tender: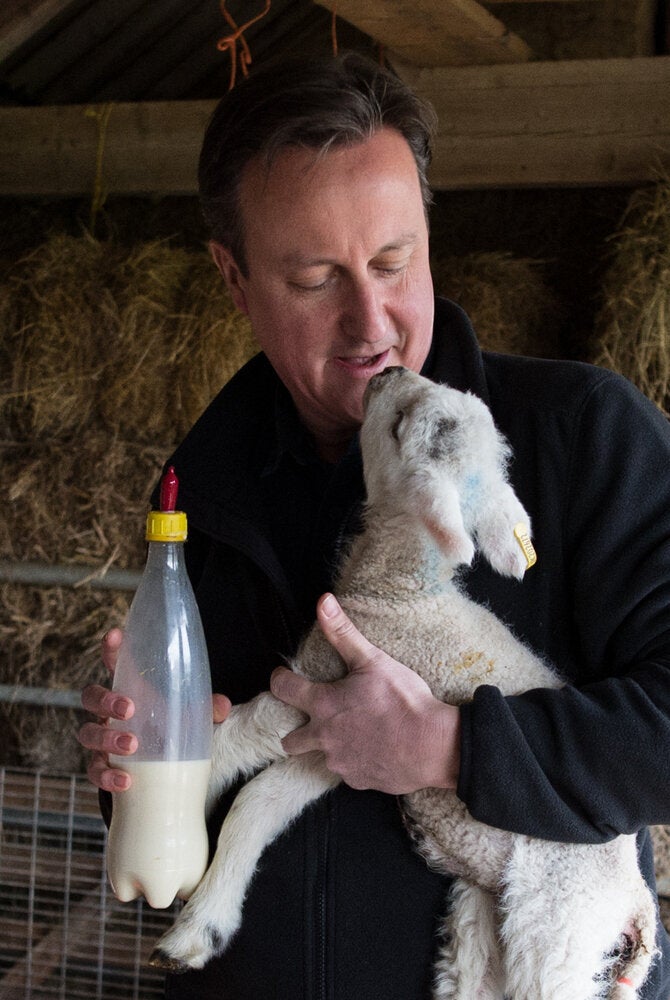 Cameron's Lamb