Postmen are refusing to deliver mail to a London street amid a "plague" of giant rats.
All Royal Mail deliveries have been suspended to properties in a service road behind London Road, Streatham because of the problem.
The road is an alleyway/ access road running between shops and restaurants, which is littered with rubbish and decomposing food.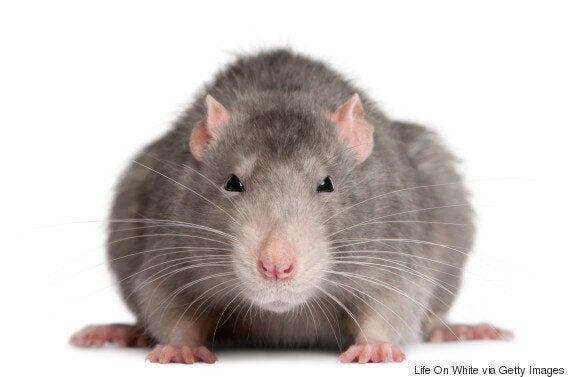 Rats the size of small cats have been reported in the street
One resident, who asked not to be named, told the Croydon Guardian the area had been troubled by vermin for around five years. He added: "It's a plague there.
"The postman is scared of delivering and there are big ones there, the size of kittens."
Ian Clarke, chairman of the Scots Estate Norbury Residents Association, said: "There is a major problem with rats there. One of the residents there has got a problem with the rats getting into his car and causing damage by chewing through things. It's a real mess down there."
A Royal Mail spokesman told Huffington Post UK the suspension was implemented on Saturday because of the vermin.
She said the matter had been raised by the local postman a fortnight ago but that despite notifying the residents, no action was taken.
She added: "We originally wrote to customers and contacted the Council about our concerns on 20 May 2015 but no action was taken to clear the area. We contacted the Council again on 1 June and it has committed to clean up the road. Once we are happy that this has been done, we will be able to resume deliveries.
"The safety and welfare of our staff is paramount and we only suspend deliveries if the safety of our postmen and women is at risk and as a last resort."