UPDATE: Kay Burley Has Been Cleared By Ofcom Over THAT Alton Towers Interview
A petition urging Sky News to sack Kay Burley following a cringe-inducing interview with the CEO of the company which owns Alton Towers has received over 33,000 signatures.
Ofcom has so far received 1,485 complaints over the interview, which saw Nick Varney grilled by the Sky News anchor over a rollercoaster crash at the theme park which left four seriously injured, one of whom had her leg amputated.
Watch the full interview with @KayBurley and Alton Towers boss Nick Varney http://t.co/ePKAFZg8kN

— Sky News (@SkyNews) June 5, 2015
Burley gave Varney short shrift as he attempted to answer her questions, pressing the Merlin Entertainments chief over what were at the time unconfirmed reports that one victim had lost a limb, as well as pushing him for an answer on whether he thought the safety measures in place were adequate.
Varney went on to accuse Burley of misrepresenting what he was saying and putting words in his mouth.
An Ofcom spokesperson said: "Ofcom has received 1,485 complaints about Kay Burley's interview with Alton Towers Chief Executive, Nick Varney, on Sky News on June 3rd.
"We will assess these complaints before deciding whether to investigate or not."
Reaction to the interview was mixed, with some praising Burley for giving the CEO a thorough grilling, while others expressed their outrage at her aggressive questioning.
For those concerned I was hard on Alton Towers boss, he'll get over it. Not sure those on his ride will be so quick to recover #perspective

— Kay Burley (@KayBurley) June 5, 2015
Burley herself defended the interview, tweeting: "For those concerned I was hard on Alton Towers boss, he'll get over it. Not sure those on his ride will be so quick to recover #perspective."
Some also questioned whether Burley was being given a harder time over the interview because she was a woman.
In a blog for The Debrief, Abi Wilkinson said: "Nick Varney is a powerful man with ultimate responsibility for everything that happens at Merlin Entertainment theme parks, including when things go wrong. He agreed to be interviewed on Sky News with one goal: casting himself and the company in as positive a light as possible.
SEE ALSO:
"The interviewer's job is to ask challenging questions and avoid letting him use the appearance as a straight forward PR opportunity.
"If it had been Jeremy Paxman sat there, holding Varney to account, I'm certain that people would have understood the need for a tough approach. The veteran broadcaster is regularly praised for using the same techniques that have made Burley a target of hate."
Others echoed her views:
Woman interviewer behaves as aggressively as her male counterparts on Sky News, Ofcom flooded with complaints. #KayBurley #EverydaySexism

— Kathryn Gray (@KathrynGray) June 12, 2015
Excellent read. Double standards do exist, too often I hear man = assertive, woman = nagging/rude. Needs to change! https://t.co/HfSS4SUdtU

— Anna Foster (@annaefoster) June 11, 2015
The vitriol v @KayBurley is pure sexism. Everyone celebrates Paxman's style. She's a damn fine journo doing a difficult job. #KayBurley

— Owen Thomas (@OwenThomasTV) June 11, 2015
Cannot believe the outrage about Kay Burley's interview. People were seriously injured on that ride, had it been Paxman, we'd be lauding it.

— Eric (@EricCunha94) June 12, 2015
Whatever your opinion of @KayBurley /that style of interviewing, I doubt 1,100 people have ever complained about Paxman! #everydaysexism

— Sophie O'Neill (@sophieelleno) June 12, 2015
Leah Washington, 17, suffered the most serious injuries in the rollercoaster crash last Tuesday and had her left leg amputated above the knee, the University Hospitals of North Midlands NHS Trust confirmed last week.
Her family said yesterday that she had showed "amazing strength" throughout her ordeal and has already begun to stand up.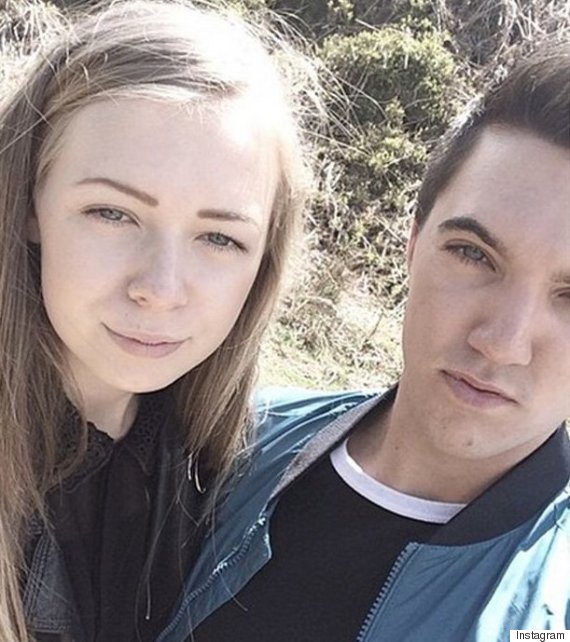 Leah Washington and Joe Pugh
Joe Pugh, who was on a first date with Washington, along with Vicky Balch and Daniel Thorpe were also seriously injured in the incident.
Pugh, who suffered two broken knees and extensive hand injuries, also expressed his gratitude for the public's support on Twitter.
So overwhelmed with the response I've had from my accident at Alton towers, Thankyou for everyone's concern

— Joe (@JoePugh_) June 4, 2015
Vicky Balch was forced to spend her 20th birthday in hospital after having both of her legs crushed, and has been described as being in a "serious but stable" condition.
On Monday, Alton Towers reopened to the public.