The Alton Towers victim that had her leg amputated has stood up for the first time since the accident, her brother has revealed, uniting her family with her "amazing strength".
The teenager, who was on a first date with fellow victim Joe Pugh, was one of four people seriously injured when two carriages on the Smiler ride collided. A fifth person is also being treated for internal injuries.
Speaking on local BBC radio, Luke Washington said his sister's condition had improved dramatically, so much so that when he saw her yesterday she was standing up.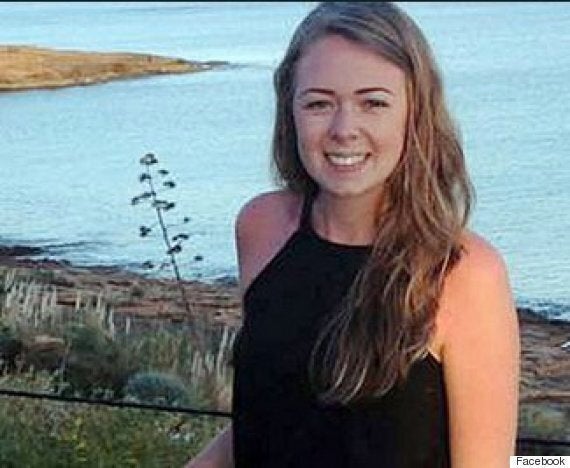 Leah Washington, 17, is said to be making a "rapid" recovery
"It's a world of difference," he said. Initially, his sister was heavily sedated in intensive care and relying on "medical help" to breath.
"To see her from the condition she was in to now being stood up, it's great."
Luke said his sister was making a "rapid" recovery, and despite the tragedy "not being easy by any means" for the family, Leah's attitude had united them.
"We're strong and we're a close family, and we've got a bond, and this has just made us closer and stronger. We've all been there for Leah, but she's the one that kept us going because she's just amazing. I don't know where she's got this strength from, but she's amazing."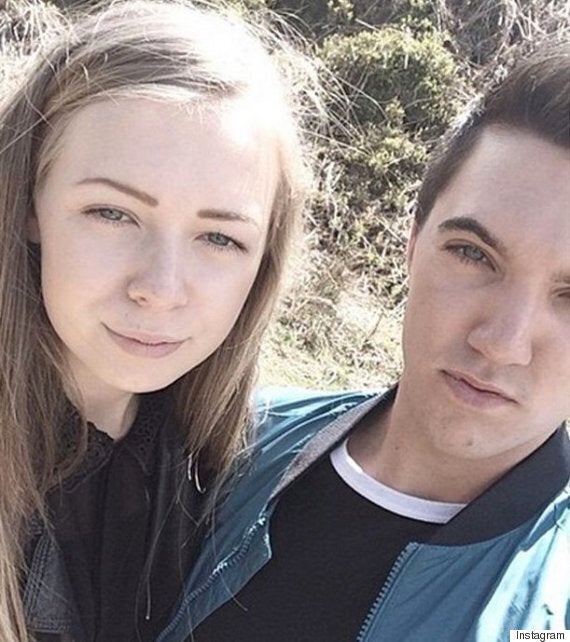 Leah and Joe Pugh were on a first date at the theme park
The good news comes as lawyers have suggested, the teenager and the three serious injured victims could get millions of pounds in compensation, and the other 12 people hurt in the accident up to £80,000.
And on Tuesday One Direction offered to meet Leah backstage when she is able to attend one of their concerts, and sent her a video message wishing her a quick recovery.
A campaign had begun on Twitter to get the band, currently completing the European leg of their world tour, to meet Leah, who has been described as a big fan.
Last week Leah's father, David Washington, revealed that medics had "saved Leah's life" following the crash, after which she was said to have been given a blood transfusion and morphine before passing out.
In a statement he said: "We would like to thank our family and friends and all the well-wishers for their support.
"Leah has suffered a life-changing injury and now has many months of rehabilitation ahead of her.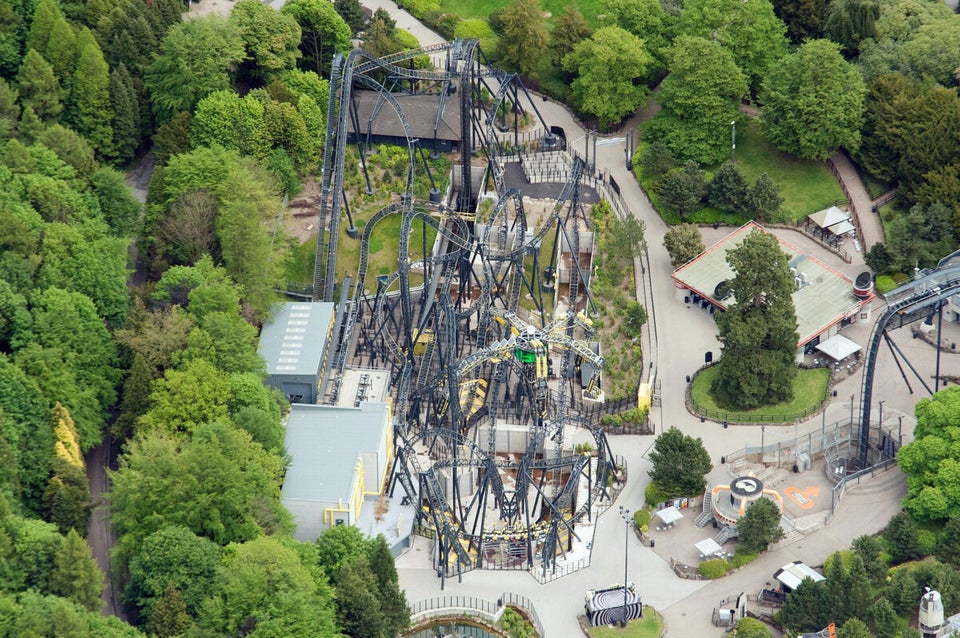 16 Four Hurt In Alton Towers Rollercoaster Crash
"We have done this to put people's minds at rest and we would also ask everyone to respect Leah's privacy as she undergoes this rehabilitation.
"We would like to thank all the emergency services at the scene and all the hospital staff who saved Leah's life."
Pugh, who suffered two broken knees and extensive hand injuries, also expressed his gratitude for the public's support on Twitter.
Vicky Balch was forced to spend her 20th birthday in hospital after having both of her legs crushed, and has been described as being in a "serious but stable" condition.
On Monday, Alton Towers reopened to the public.
Nick Varney, chief executive of Merlin Entertainments which own the park, described the incident as a "terrible event" for everyone involved.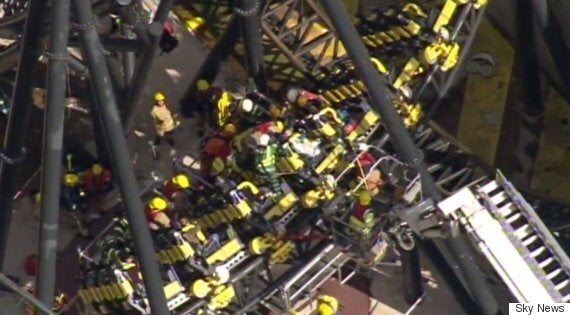 Emergency services worked to free trapped passengers
He added: "We are very aware of the impact it will have on those involved and we are doing all we can to provide our support to those injured and their families.
"We closed the park immediately whilst preliminary investigations took place and to give our staff time to come to terms with the accident and its aftermath.
"In recent days our management team have been engaged in a thorough review of our operating and safety procedures before making this decision."
The park added it was "deeply saddened" by news that rollercoaster crash victim Leah Washington has had her left leg amputated, adding that it will "provide full support to all of those involved now, and throughout their recovery and rehabilitation".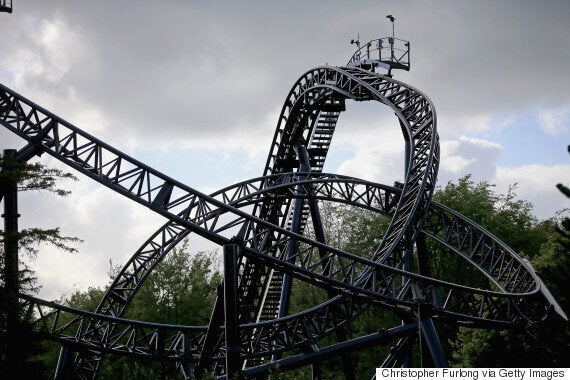 The park is reopening but The Smiler ride will remain closed
The X-Sector of the Staffordshire theme park - which houses The Smiler - will remain closed until further notice to allow the Health and Safety Executive access to the ride for investigations.
Two rides at other Merlin Entertainments parks, Thorpe Park, and Chessington World of Adventures - both in Surrey - will also remain closed until new safety protocols can be implemented.
Alton Towers has been accused of not ringing emergency services soon enough, after it was revealed staff waited 10 minutes before making the first 999 call.
Popular in the Community