Traditionally, being the "breadwinner" was thought to be an integral part of the role of a father, but many dads now feel their most important job is to be a good role model for their children, a new survey has revealed.
Being the "breadwinner" was named as only the eighth most important jobs for dads in the Netmums survey of 1,075 parents for Father's Day.
Being a good role model and showing "how a good man acts for both boys and girl" topped the list of the 15 jobs for dads - with 83% of respondents citing it as the most important. Closely followed by giving kids moral guidance and playing with children.
Netmums Editor in Chief Anne-Marie O'Leary said of the findings: "The dad revolution is a real chance for men to ditch the pressure to be macho, enjoy their children more and get closer to their families."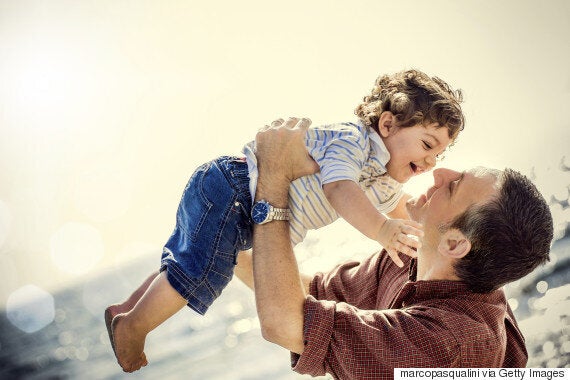 The study found that 88% of parents agreed the role of fathers had changed over the last generation, although 89% of dads did feel under pressure to earn a good wage.
Helping children with their hobbies came in sixth on the list of the most important aspects of the role of a dad, and teaching children good manners came in as the seventh most important.
The study also found that more often mums "wear the trousers" at home, rather than dads - Netmums revealed that mothers have the final say in 43% of households compared to dad in just 16% of households.
However men aren't exactly pulling their weight with the chores according to the study, as 51% mums wished dads would do more domestic chores (and 47% of fathers admitted they felt they should do more).
O'Leary said: "Modern mums want dads to 'man down' not 'man up'. Being part of the family and fully involved is far more important than bringing home a hefty pay packet.
And fathers agreed, with a third of them thinking they needed to be more sensitive "new men".
The top 15 jobs for modern dads, ranked in importance were:
1) To be a role model and show how a good man acts for both boys and girls.
2) Giving kids moral guidance and helping them grow into good people.
4) Keeping the family safe and secure.
5) Showing kids the value of hard work.
6) Helping kids with hobbies.
7) Teaching kids good manners.
8) Being the breadwinner and earning the money.
9) Helping kids with homework.
10) Laundry and cleaning.
12) Driving kids to activities, clubs etc.
13) Researching for things the family buys like holidays, cars etc.
14) Shopping for the family.
15) Taking care of DIY around the house and garden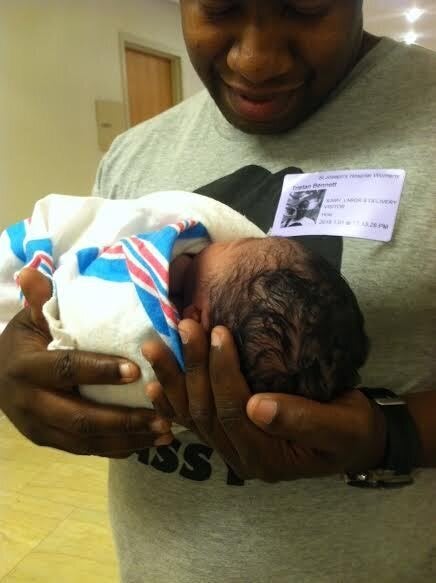 First-Time Dads Make Our Hearts Melt