A UN report that says the government's austerity agenda has made life harder for victims of domestic violence has triggered a backlash in parts of the media.
Rashida Manjoo, the UN's special rapporteur on violence against women, says the court system in Britain is "widely perceived as being biased in favour of men" and offers women weak protection against their attackers.
Her report also says that the bedroom tax is making it harder of battered women to move out to get away from those hurting them.
She is due to present her 23-page report to the UN tomorrow morning. It makes recommendations to the UK government to ensure the "effective exercise and enjoyment of all human rights by women".
They include that they "ensure the consistent regulation and restriction of harmful and misogynistic images of women in the media".
It also suggests a consultation to assess how cuts to legal aid have hit women who have been victims of violence and a fresh look at how funding cuts have hit specialists who help them.
But the reaction in the right-wing papers has already been severe. The Daily Mail quoted a Tory MP who condemned the report as "drivel" while the Daily Express said it would "raise eyebrows after she last year conversely praised the governments of Jordan and Algeria for their stance on women's rights".
Ms Manjoo wrote: "Austerity measures that are having an effect on the provision of services to address violence against women; as well as other cross-cutting issues affecting women, such as poverty and unemployment.
"Women from black and minority ethnic communities, as well as migrant, refugee and asylum-seeking women, women belonging to the LGBTI community, and women with disabilities, have been further affected by these cutbacks, as specialised services catering for their specific needs have been reduced."
She noted that domestic violence was a major cause for homelessness among women and said the bedroom tax was "reportedly reducing women's ability to find rental properties owing to the unavailability of suitably sized accommodation".
"This is also causing bottlenecks in shelters, as women are unable to leave, thereby preventing other women and children getting safe accommodation and support," her report said.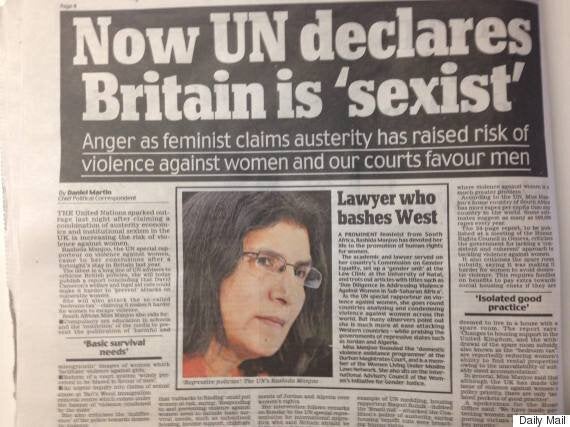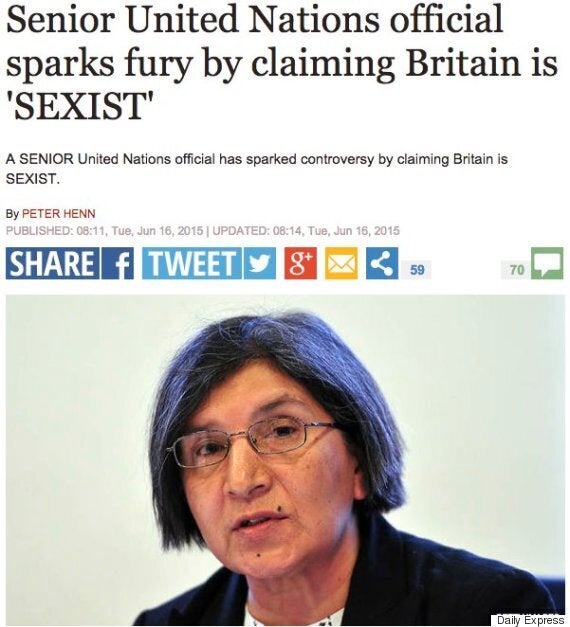 The Daily Express went for a... similar headline
Tory MP Andrew Bridgen told the Daily Mail: "These UN officials are being funded by our taxpayer-funded UK contributions to generate this drivel.
"Rather than criticising us, she should take a look at the rest of the world such as the Middle East, where violence against women is a much greater problem.
"Millions of people are voting with their feet to try to get in here, so the UN should take a long hard look at what is going on in the rest of the United Nations."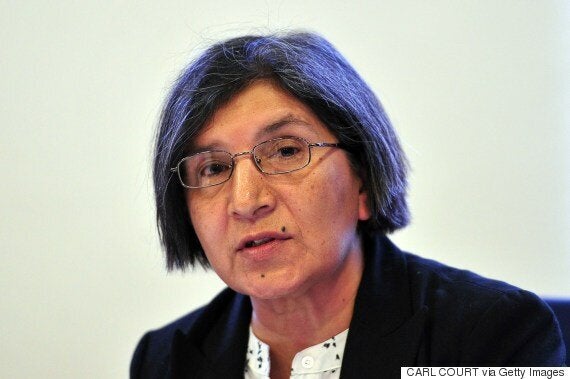 Ms Manjoo, a South African lawyer, also criticised the Yarl's Wood immigration removal centre, where detainees are reportedly sexually assaulted.
She went to visit it but was told by the centre's director that "instructions had been received to deny [her] entry".
Ms Manjoo visited Britain for 16 days in April 2014 to research her report, at the government's invitation, and will present her findings to the UN's Human Rights Council in Geneva.
She added: "Have I seen this level of sexist culture in other countries? It hasn't been so in-your-face in other countries.
"I haven't seen that so pervasively in other countries. I'm sure it exists but it wasn't so much and so pervasive. I'm not sure what gives rise to a more visible presence of sexist portrayals of women and girls in this country in particular.
"What is clear from these indications of portrayals of women and girls is that there is a boys' club sexist culture. That exists and it does lead to perceptions about women and girls in this country."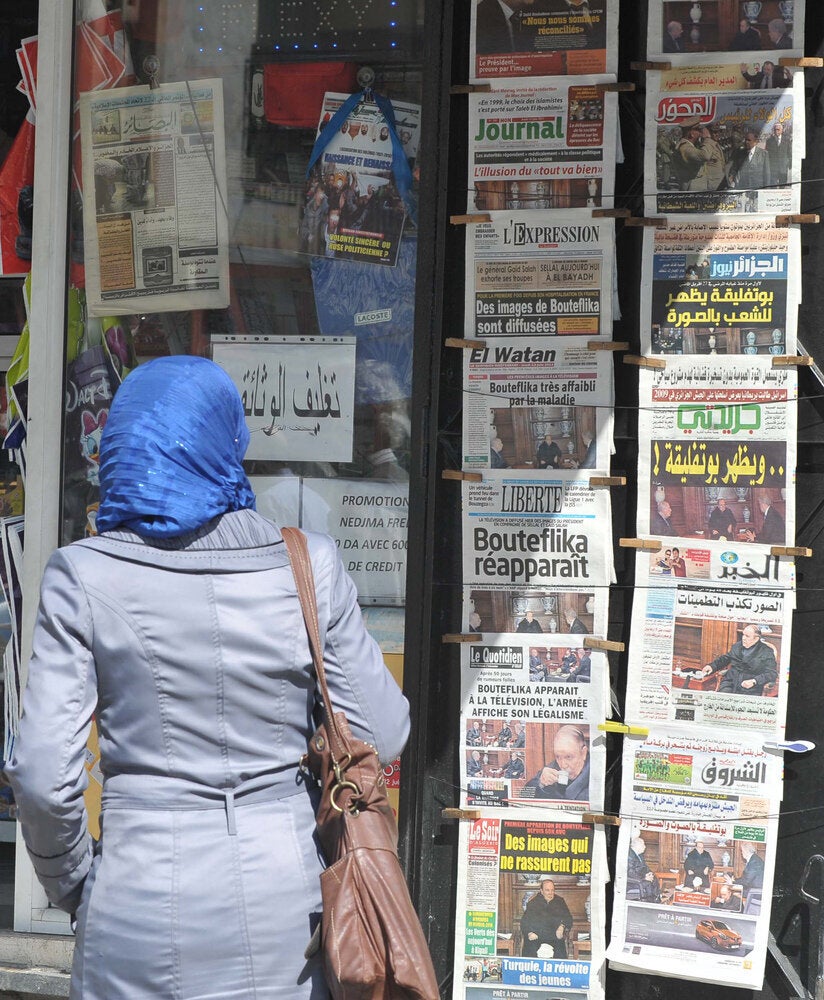 20 Countries That Don't Outlaw Domestic Violence
Related