British embassies will not fly the rainbow flag during this summer's gay pride marches as the "Union flag" takes priority.
According to reports Foreign Secretary Philip Hammond has said the flag, which is a symbol of the lesbian, gay, bisexual and transgender movement, should not replace the Union flag on special occasions.
Before Hammond was made Foreign Secretary last July, numerous embassies, including Paris, Oslo, Tel Aviv and Santiago, flew the flag.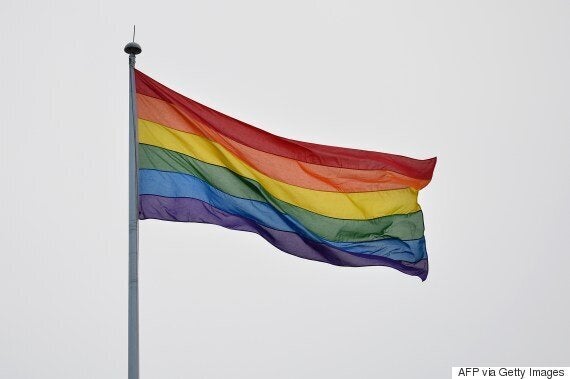 A rainbow gay pride flag flies on Whitehall, in London, on March 28, 2014
In a statement a Foreign Office spokesperson said: "The Foreign and Commonwealth Office is committed to promoting and protecting the rights of LGB&T people. UK Diplomatic Missions around the world will mark Pride Week in a number of ways.
"It is the FCO's long-standing policy to fly the Union flag, national flags and the flags of Overseas Territories. The Union flag always takes priority and is flown from the FCO's main flag pole at all times. It is never substituted for another flag."
But last year, when William Hague held the position, the Foreign Office reportedly tweeted: "The rainbow flag is flying over the Foreign Office today as the LGBT Pride 2013 parade makes its way through London."
Mr Hague later shared the post on his Facebook page.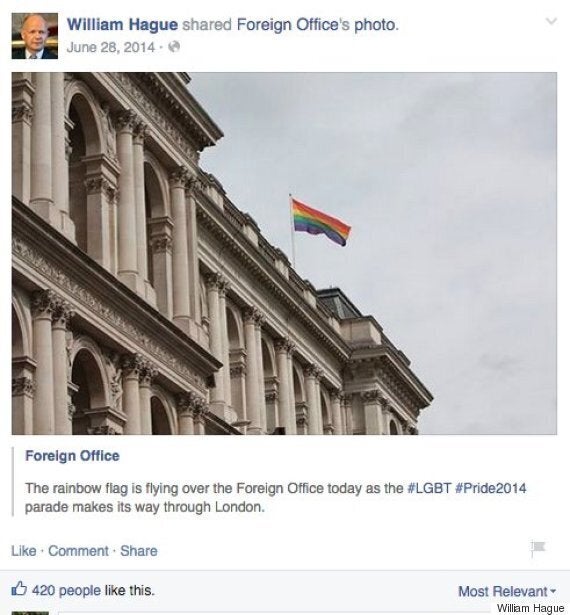 William Hague last year shared a picture of the rainbow flag flying above the Foreign Office
The news was met with sadness.
The Daily Mail reported that last weekend staff at the UK embassy in Rome staged a private protest by wearing outfits with the rainbow colours on them.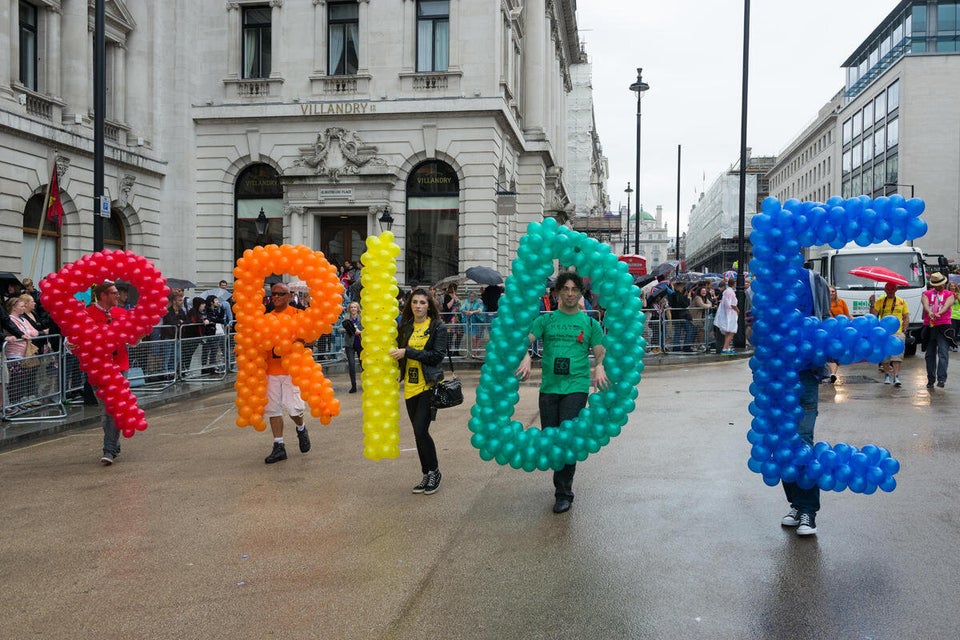 Rainbow flag won't fly at Foreign Offices
The paper quoted an embassy source as saying: "Staff of all persuasions at the embassy wore the rainbow colours in T-shirts for a photo shoot for Rome Pride as they were not allowed to fly the flag.
"People are seriously unhappy."
But after the legislation was passed, he said: 'People who have been opposed to this, people who've had concerns about it, will get used to it, they will move on and there are many other battles to fight in the future.' Is this one of them?
A spokesman for LGBT rights charity Stonewall expressed their disappointment to The Telegraph, saying the decision was "hugely disappointing" as flying the flag "demonstrates a commitment to supporting this community".
The charity added: "We know the rainbow flag has been welcomed and flown with pride in the past, and hope this decision will be reconsidered."