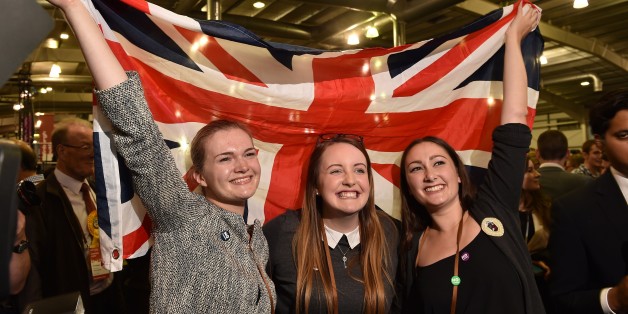 LEON NEAL via Getty Images
Sixteen and 17-year-olds are "almost certain" to get a vote in the upcoming EU referendum under plans being crafted by peers to defeat David Cameron, it was claimed this week.
Labour's leader in the House of Lords, Baroness Smith of Basildon, said a majority of her colleagues would vote to veto the Prime Minister's referendum bill on the grounds it would exclude under-18s from being able to cast a ballot.
The former Thurrock MP criticised Government ministers for refusing to back an extension of the voting franchise to include those of an age able to vote in Scotland's 2014 independence referendum.
"The outcome of this referendum will have a lasting impact on the lives of all EU citizens," she told colleagues in the Lords chamber.
"Those who are 40 years younger than me are going to have to live with the consequences of this referendum for much longer than I will. Why should they be denied a say?
"If the Prime Minister insists on resisting this sensible change, it is almost certain that he would lose the vote in the Lords."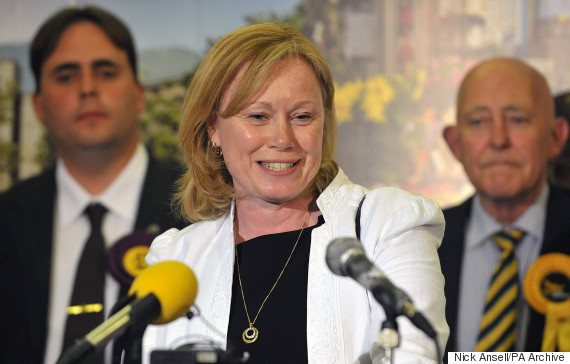 Baroness Smith, former MP for South Basildon and East Thurrock
The Conservatives lost a 15-year majority in the House of Lords in May 2015, leaving them susceptible to being overridden by supporters of extending the franchise in the upper house.
Baroness Smith was backed by several Liberal Democrat colleagues, 101 of whom remain in the Lords, despite their party having suffered a crushing loss in numbers in the Commons.
"The genie is out of the bottle, since we gave 16 and 17-year-olds the vote in Scotland," said Lord Newby, the Lib Dem party's chief whip in the Lords.
"I think it'll get through in the House of Lords with the Lib Dems and Labour party in favour of it.
"The Tories have lost the argument and I don't think they'll want to keep digging when they are in a hole. It doesn't benefit their party and Cameron is very often pragmatic about finding solutions when he realises the game is up."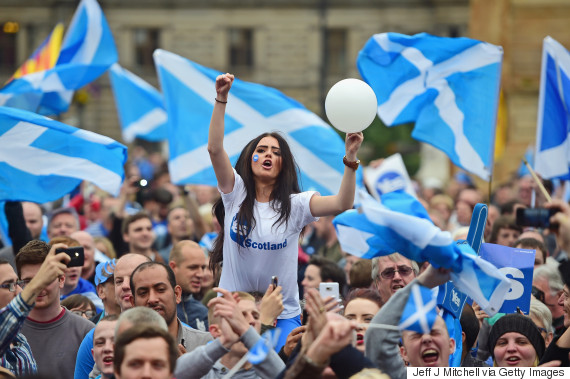 Under 25s turned out in record numbers for the 2014 independence poll
"The principle argument at the end of the day is chronic low turnout amongst young people and the Scottish referendum demonstrated that young people can be energised if they are made part of something and understand what it means," he added.
"If they had a vote when they were still at school, it would force schools to tell them about it."
At last week's Prime Minister's Questions, Labour's interim leader Harriet Harman asked why David Cameron refused to extend the right to vote on Britain's future in Europe to 16 and 17-year-olds.
He told her: "I believe this House should vote on that issue. The Conservative manifesto is clear, and my position is clear. I think we should stick with the current franchise at 18 [...] But the House of Commons can vote."
The Conservatives on Thursday managed to narrowly win that vote, but the latest comments from members of Parliament's upper house will cast doubt on Cameron's ability to steer the referendum bill cleanly through Westminster.
READ MORE:
Tories Exclude Certain People To Avoid 'Diluting' EU Referendum Vote