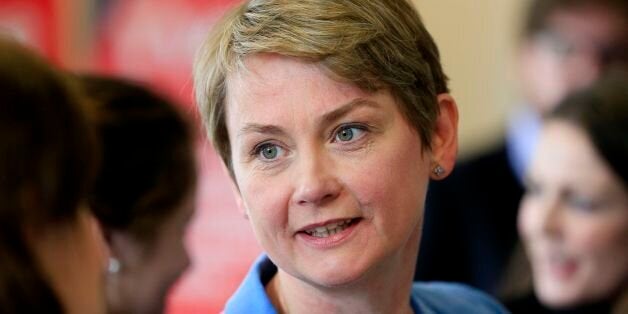 Yvette Cooper hit out at sexism in politics today as she vowed to become David Cameron's "woman problem" if elected as Labour leader.
The Shadow Home Secretary declared that the Prime Minister had difficulty dealing with female opponents and had a 'blind spot' about Government cuts that hit women hardest.
At a Press Gallery lunch in Westminster, Ms Cooper also slammed the tradition of politicians expecting their spouses to appear on stage with them after big speeches.
She revealed that she'd vowed never to appear as a 'political wife' to husband Ed Balls, joking that if she became leader the focus would have to be on his shoes, not hers.
Heaping praise on Hillary Clinton, Ms Cooper also declared it would be "cool" if her own campaign was similar to that of the former First Lady and contender for the Democratic nomination for US President.
In a speech to journalists, she echoed Mrs Clinton's famous '3am call' advert, warning that Labour should highlight how Boris Johnson lacked the seriousness to take a phone call from Angela Merkel about Russian aggression.
Ms Cooper spoke after the first televised Labour leadership hustings last night, which saw her up against rivals Andy Burnham, Liz Kendall and Jeremy Corbyn.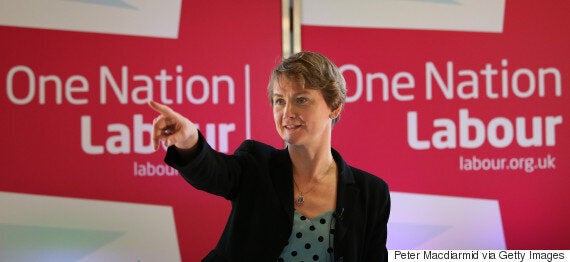 Installed as second favourite in the contest by the bookmakers, the Pontefract MP underlined why being a woman was one of her strongest weapons in the race to replace Ed Miliband.
"I think we need to be pointing out quite how much David Cameron has a 'woman problem'. And then using it to say 'maybe we should give David Cameron a bigger woman problem' and elect the first Labour woman leader."
She said she was "someone who would enjoy taking David Cameron on in Prime Minister's Questions every single week, would relish the opportunity to do so and [then become] Labour's first woman Prime Minister."
Ms Cooper referred to Mr Cameron's much-criticised 'calm down, dear' exchange with shadow minister Angela Eagle as proof of how uncomfortable he was in dealing with a female opponent.
"I think that David Cameron has a blind spot for women, he doesn't quite see it. He doesn't quite see issues that affect women in a different way. We had all of the history of the 'calm down dear' moment. I don't think he quite knows how to handle women in Parliament.
"He's obviously had a blind spot in terms of doing the Cabinet reshuffles in the past. And I think we should be calling him out on it.
"One of the things I've challenged David Cameron on over the past years is the impact of the Government's decisions on women. I know I've had far more chances in my life than my mother and my grandmother but I still worry about what will happen to my daughters when you see the clock being turned back on women's equality.
"The impact of the government's decisions meant women were hit six times harder than men. And the decisions they are obviously having to take now in this Parliament on tax credits in particular in the Budget could well end up hitting women hard again. I think we need to be pointing that out."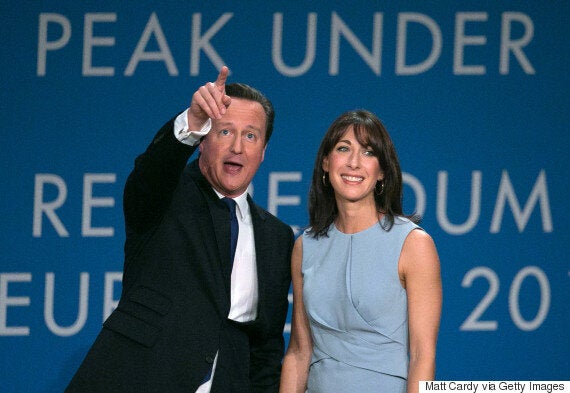 Ms Cooper also took aim at the convention of expecting wives of politicians to fawn over them after a party conference speech, with endless focus on the spouse's dress and shoes.
"I had already, when Ed stood last time in the 2010 leadership election, ruled out ever joining him on stage as a political wife because I think we should be beyond the era of expecting any politician to have the political wife standing next to them," she said.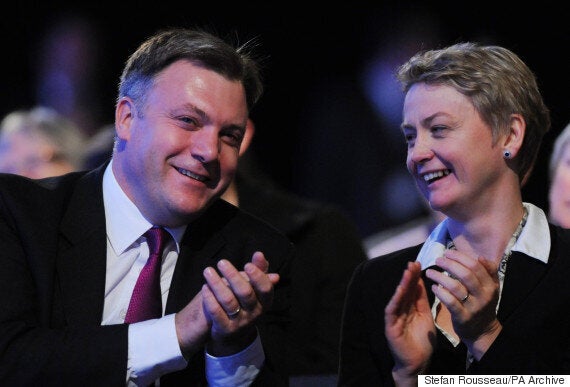 Asked if Mr Balls would be joining her on stage should she become Labour leader, she replied: "We will all enjoy having comments on his shoes, but I think that role in terms of the party conference one is an outdated one.
"I wouldn't have joined him, so it would probably be a bit much to expect him to join me."
Mr Balls, who lost his Parliamentary seat in the general election, this week announced he would take up a part-time role at Harvard.
Ms Cooper decided not to run for the Labour leadership in 2010 in order to focus on the couple's three young children, but has said that she now feels her family is old enough for her to run.
But today she emphasised how their careers had run 'in parallel' rather than in tandem. 'We've always done different things. We have always tended to do different jobs at different times. I was elected to Parliament quite a long time before Ed was," she said.
She also joked about rumours that the former Shadow Chancellor was lining himself up for a stint on reality TV.
"I am in a bit of trouble at home. I just want to say for the record, it is all my fault. I am sorry. Ed will not be doing Strictly Come Dancing. It would completely conflict with filming in the jungle."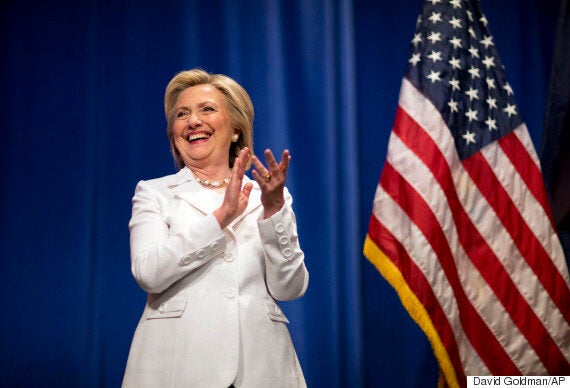 Asked she felt that there was comparisons between her campaign and that of Mrs Clinton, Ms Cooper said: "On the Hillary Clinton campaign: cool!"
"I worked on the 1992 Bill Clinton campaign in Arkansas. I have a badge still from that time, saying 'I'm backing Hillary's husband'. So it's great now to be able to back Hillary herself."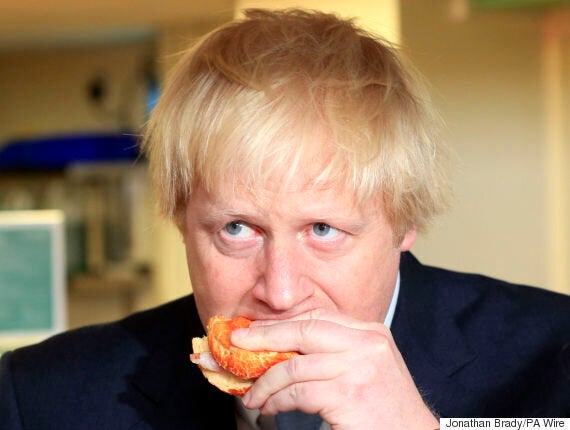 With Boris Johnson a possible Tory leader by the time of the next election in 2020, Ms Cooper said that Labour had to do more to expose his flaws.
"Boris was in Parliament before. I think we can challenge Boris Johnson on a whole series of things. Do you really want Boris Johnson to be the person answering the phone when Angela Merkel calls and says 'what are we going to do about Vladimir Putin?'
"The challenge to Boris Johnson is about whether or not he can be a serious Government minister, never mind anything more serious than that. I think in Parliament we can challenge him on that in a way that he can't be as Mayor. And we've got to make sure we do so."
Ms Cooper also joked about the infamous 'Ed Stone' of Ed Miliband's election pledges, which managed to survive ten different Labour party meetings. "There was a 7th meeting which blocked a fiscal responsibility water feature," she said.
Widening her message, she sought to highlight Europe as the Tories' biggest weak spot in the coming Parliament, warning that it would be a mistake to allow Greece to exit the euro.
A former economist and commentator on the Independent newspaper, she pointed out that while she had long argued against Britain joining the euro, she had also said that Greece and Italy should never have joined the single currency.
But she said that the current crisis risked being mishandled by Brussels and by Downing Street and the Treasury.
"What is happening in Greece is a huge threat to European economic stability and to British economic stability as well. The way some people are talking I am worried they are going to make the Lehman Brothers bank mistake again.
"The US Treasury decided that they would try and cauterise the financial instability they were facing by cutting Lehman Brothers bank loose – making them an example of the kind of bank they wouldn't support in order to protect the others. It failed. It triggered huge market instability and sent banks and economies crashing across the world.
"Some people are arguing for the Lehman Brothers bank strategy over Greece. It wont work. We are not in the euro zone, but while we are in the EU we have enourmous influence.
"David Cameron and George Osborne should be using every influence they have to get a managed solution for Greece, not a Lehman Brothers solution The fact that they are not shows they are putting party before country."
Ms Cooper stressed that she would stick with Labour's plan to increase the 45p tax rate on the highest earners to 50p "for now". Asked if she'd adopt the plan once the budget was in surplus, she replied: "You don't write budgets way into the future."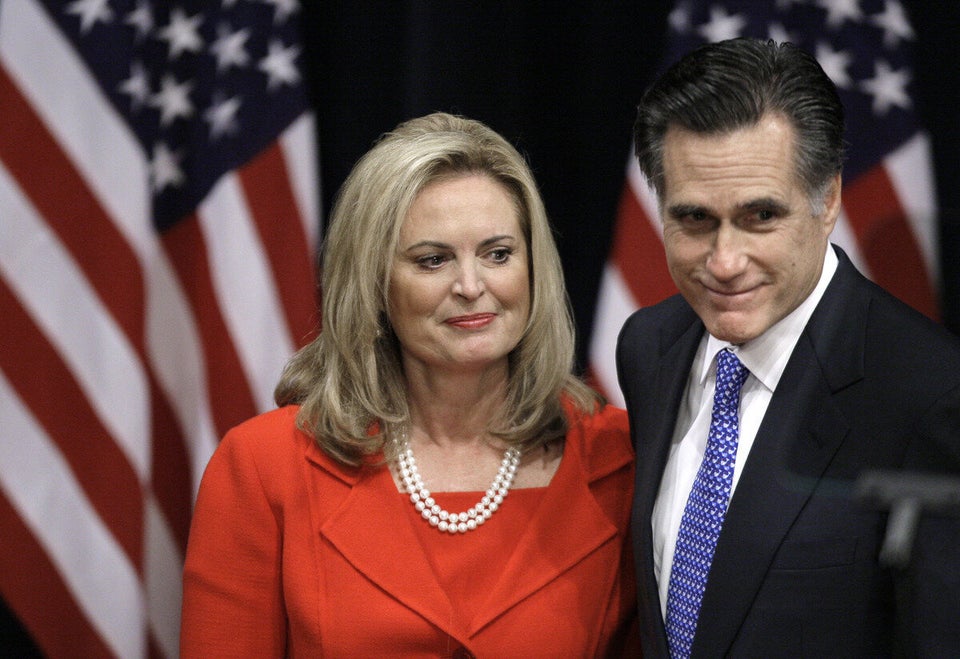 Political Spouses On Stage
Related