Whether you like him or not, there's one thing we can all agree on - Kanye West is definitely one of the most controversial Glastonbury bookings of all-time.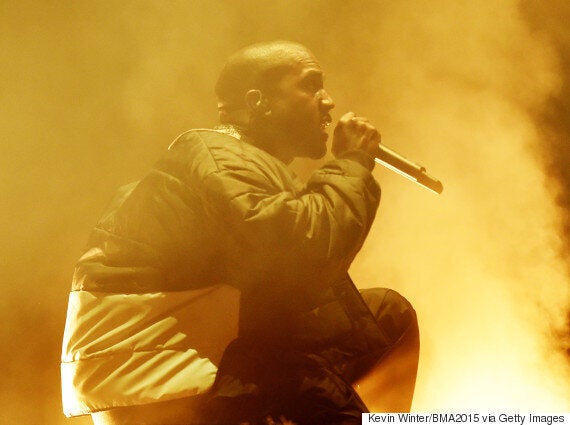 Kanye West will perform on Saturday night
Nevertheless, Emily stuck to her guns, and penned an editorial, hitting back at claims that Kanye isn't right for the "rock" festival.
"One of the world's biggest superstars and a music legend, always interesting, never boring," she wrote in the Guardian. "He has agreed to play a festival where headliners get paid a fraction of their normal rate in support of Oxfam, Water Aid and Greenpeace as well as thousands of other worthy causes. We think that's pretty great."
But, as long-term Glasto fans will remember, this isn't the first time a booking has caused uproar and back in 2008, the news that Jay Z would be closing the the festival on the Pyramid Stage sparked similar outrage.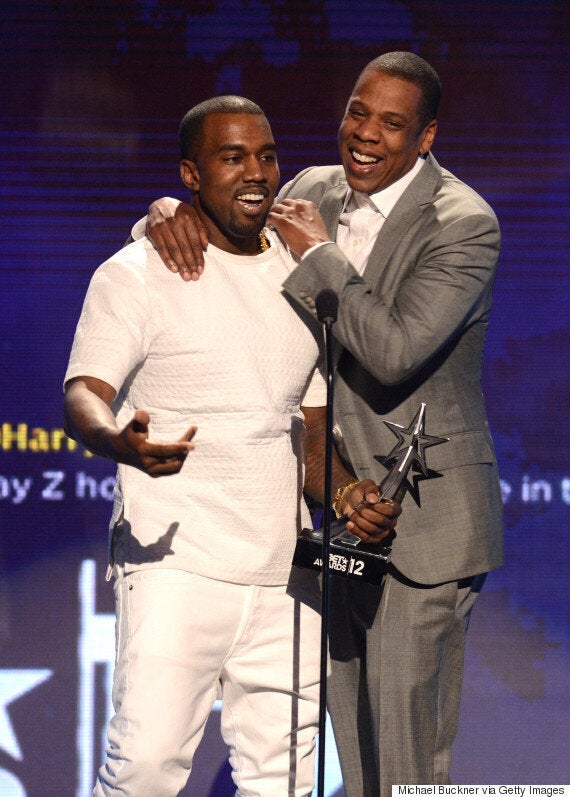 Wonder if Jay's dished out any useful advice?
Music fans questioned the decision, and even Noel Gallagher gave his verdict, blaming Jay for the festival's unusually slow ticket sales.
"Sorry, but Jay-Z? Fucking no chance," he told the BBC. "Glastonbury has a tradition of guitar music, do you know what I mean? Even when they throw the odd curveball in on a Sunday night and you go, 'Kylie Minogue?' Don't know about that.
"I'm not having hip-hop at Glastonbury. It's wrong."
So how did Jay Z respond? By opening with a cover of Oasis's indie anthem 'Wonderwall', of course.
He then rolled out hits including '99 Problems', 'Izzo' and 'Public Service Announcement', before closing with 'Encore', his collaboration with Linkin Park.
Fans on site were impressed, and the critics agreed - but can Kanye replicate his pal's success?
With seven solo albums, eight including his collaboration with Jay Z, and another in the works, the 'All Day' rapper certainly has enough material to choose from, and potential guests could include everyone from Paul McCartney and Chris Martin to Skepta and um, Estelle.
Even if he's not your cup of tea, Kanye's set is sure to go down in festival history - we'll just have to wait and see whether it's for the right reasons.
Still not convinced? Here's what else is on offer at Glastonbury on Saturday night...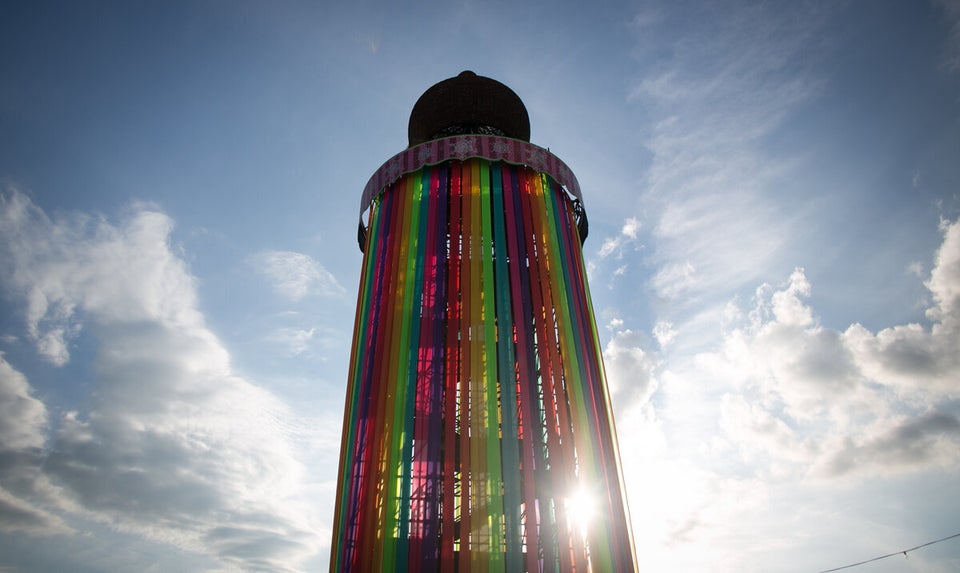 Things To Do Instead Of Seeing Kanye West At Glasto