A quick glance at the international pop charts should be enough of an indication that there is a clear surge for British artists enjoying mainstream success overseas. So far in our BRITS BLITZ series we've discussed what it takes to make it in a foreign market as a British act, and taken a look at some of the musicians who are killing it across the pond, namely Charli XCX and FKA Twigs.
MORE BRITS BLITZ:
But what about those who are currently still bubbling under? We've taken a look at some UK-based acts who we think are either about to cause a splash internationally, or who are already established here in Britain, and we think should be getting a push in foreign markets.
To begin with, whatever you think of the show, there's no denying that 'The X Factor' is a good place to start when looking for acts who could be the next big thing. True, its winners might fade into obscurity just as soon as their weepy winner's single is gone from the charts (and our memories), but other finalists to have made it big across the pond in recent time include Ella Henderson, Cher Lloyd and a little-known indie band called One Direction.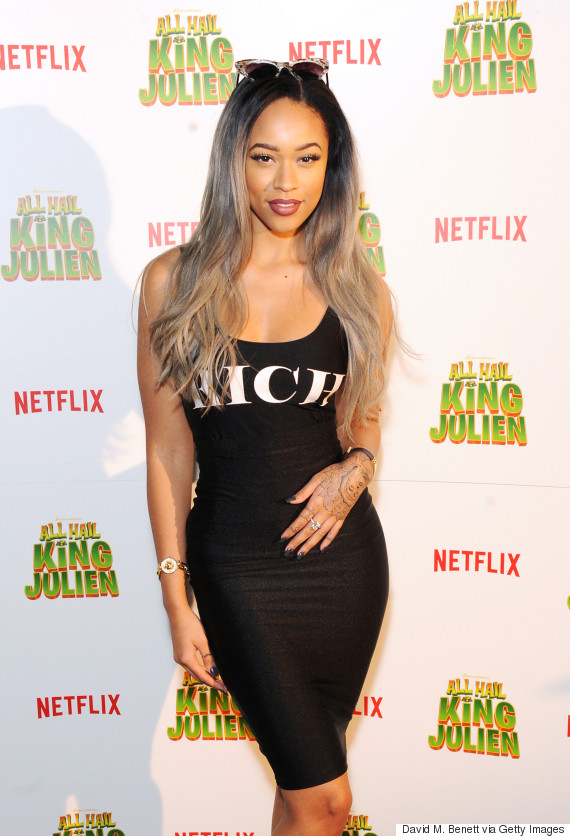 Tamera Foster
It's a good rule of thumb that the longer Simon Cowell has you cooking your album, the better hopes he has for your future. Sam Bailey's rush-released covers album 'The Power Of Love' might be best left in the past (unless duets with Michael Bolton are your 'thang'), but compare that to the mega-success of Leona Lewis's 'Bleeding Love', and it's clear that when Simon hones his artists properly, he can really deliver.
That's why we're predicting such big things for Tamera Foster, the fourth placed act in the 2013 series of 'The X Factor'. Tamera signed to Syco in 2013, and has been working on her debut ever since, which will no doubt be one of the most highly-anticipated 'X Factor' releases in the show's history.
Even pop singer Rihanna has praised Tamera, telling Daily Star: "Tamera looks great, she has an amazing voice, and she has just the right amount of attitude… All that matters now is that she works hard and gets where her talent means she should be."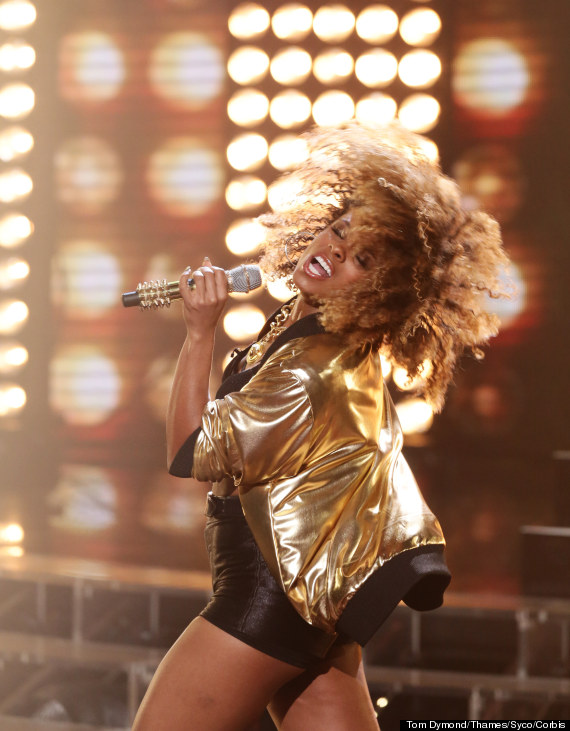 Fleur East
High praise indeed, but she isn't the only UK 'X Factor' contestant to cause a stir, following last year's epic Fleur East performance. Her versions of 'I'm Every Woman' and 'Bang Bang' were nice enough, but it was her rendition of 'Uptown Funk' that really got everyone talking, including the track's original performer, Mark Ronson, who was forced to bring the release of the song forward by a whole month, to meet the demand created by Fleur's performance.
Simon admitted shortly afterwards that her performance would go down in history, telling her: "That was one of the top three performances I've ever seen on one of these shows."
Clearly he wasn't going to let a good thing get away, and signed her up to his record label almost as soon as she finished in second place, with her first album due for release later this year.
Both Fleur and Tamera could easily make a splash over in America - provided they're each given right material worthy of their talent and star quality, of course - which is all well and good for fans of pop divas, but what about the people who prefer their music with a bit of edge?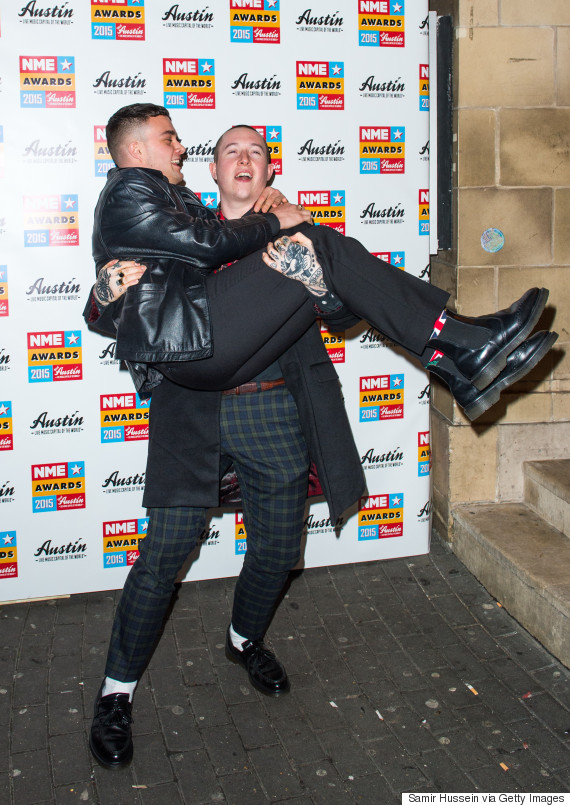 Slaves
Well, luckily for them, Britain also offers plenty of talent who didn't find their feet singing Whitney ballads in front of the mirror until they became an overnight sensation on a TV talent show.
With festival season currently in full swing, one of the acts sought-after acts for festival-goers is British punk two-piece, Slaves, whose debut album 'Are You Satisfied?' has already made an impression in a big way.
Their primarily punk sound, which also manages to fuse together influences like garage and elements of blues, might not sound like it's for everyone, but they've already had a UK top ten album this year, and made the shortlist for BBC's Sound Of 2015 - and we reckon their totally unique sound, coupled with their infectious zero-fucks-given attitude, could bring them great success overseas too.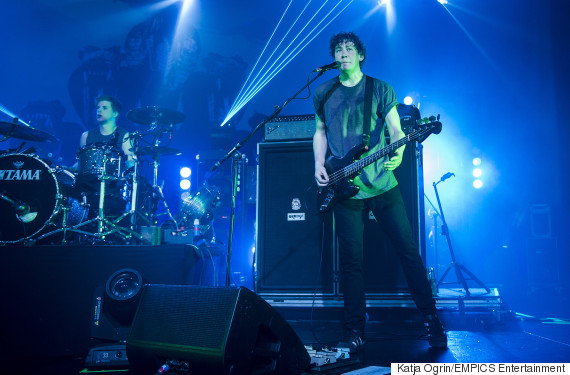 Foals
Similarly, the success of Foals - another British group currently enjoying critical acclaim - has been a slow burner. Now onto their fourth album, their latest offering has been lauded by critics, and has plenty of crossover appeal in the US.
Lead singer Yannis Philippakis admitted in 2013 that, while success in the States wasn't anywhere near their top priority, they were enjoying watching their American fanbase grow, telling The Sun: "It's definitely building in America and if we tour there a few more times it'll get to the point where we'll be at the same level as we are in the UK, and that would be nice."
If you've been anywhere near a music magazine or blog in the past 12 months, the chances are that the smiling face of James Bay (and his hat) are now burned into your retinas. After being named the Critics' Choice at the Brit Awards, and appearing on the BBC's Sound Of 2015 shortlist, huge success appears to have been inevitable for James.
Given how Ed Sheeran has gone on to dominate the charts literally all over the globe armed with just his guitar and a comfortable hoodie, expecting the same for James in the next 12 months isn't a far reach, particularly how well his breakthrough hit 'Hold Back The River' would fit in on US radio.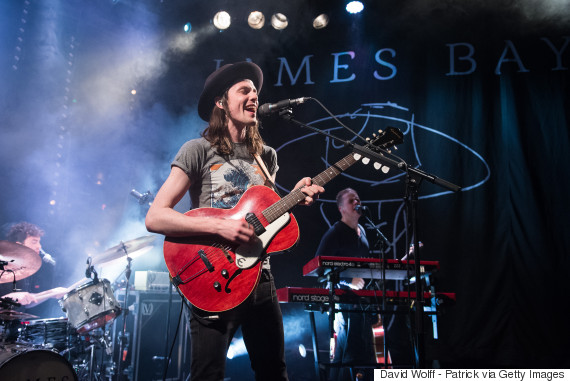 James Bay
"The thing about 'Hold Back The River' that I like is that it's a good starting place and it was the perfect first single," James told HuffPost UK earlier this year, "It kind of encompasses everything else on the album, so it's the perfect snapshot."
Touring with Hozier certainly hasn't done his international profile any harm, either, admitting to Idolator (who claimed in January "at this point, the question isn't so much if James Bay will crack America - as when!"): "The cool thing is, for all of that, every night there has been someone coming up to me and saying, 'We just checked out Hozier and he's a really cool bonus, but we bought tickets to see you as well.'
"Because the way of the Internet and everything, you can get an enormous fan base in different ways now. But it feels [more] natural, the way it has been going for me."
And if James could be the next Ed Sheeran, then we're putting Rae Morris forward as the next Florence and the Machine, not because she particularly sounds like Florence, but that both singers have the valuable quality of not being much like anyone else in the charts.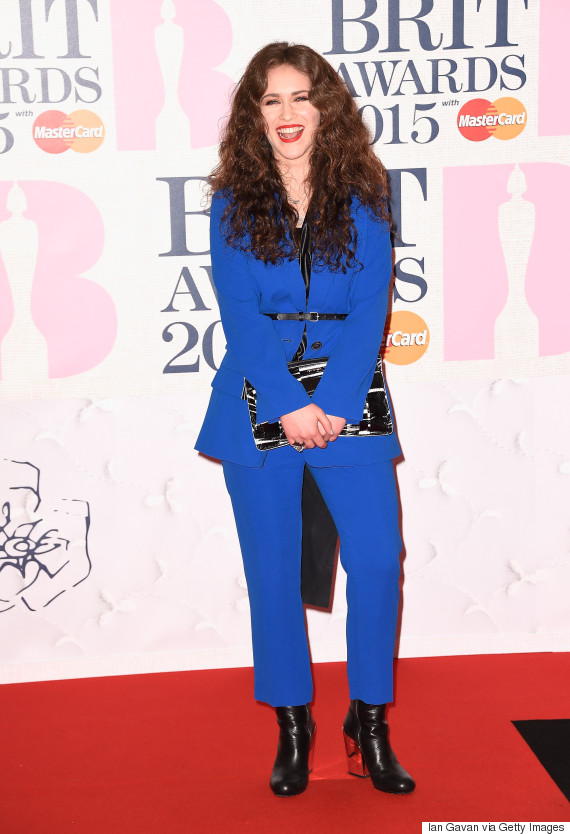 Rae Morris
There are comparisons to be made with acts like Ellie Goulding or Jessie Ware, both of whom have enjoyed chart success in America, but truthfully those suggestions are borderline lazy, and heavily reliant on the fact that all of the artists in question are women.
In fact, Blackpool-born Rae has little in common with most of her contemporaries, a potentially unique selling point when it comes to being touted overseason, and given that she's about to appear before Taylor Swift at the British Summertime Festival, we don't give it long before people in other markets start paying attention.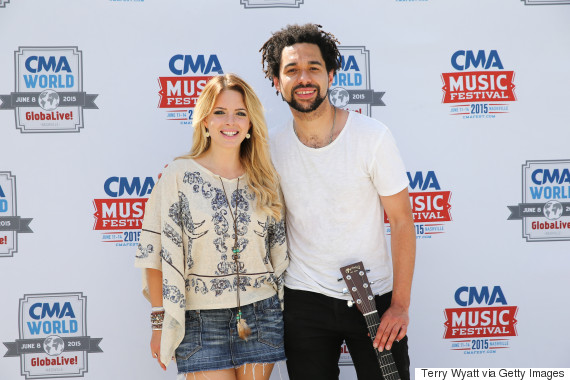 The Shires
It's also important to remember that just because something's niche here in the UK doesn't mean there isn't a market for it abroad, which is where British country band The Shires step in.
Given how country music-sceptic we can be here in Britain, it might surprise you to learn that the English duo managed to reach number 10 in the albums chart this year for their debut release 'Brave', becoming the first British country act in history to do so.
Explaining their unexpected success to HuffPost UK this year, singer Ben Earle told us: "These days, on the tube, on the bus, it's all about headphones, and headphones are all about lyrics. We can just go into our own little worlds, and I think people are ready for it."
Considering the love held for country music in America, we'd say it was now just a waiting game for them to make it big across the pond, where they could arguably make even more of a splash than they did here in their home territory.
LIKE US ON FACEBOOK | FOLLOW US ON TWITTER