Student Seifeddine Rezgui went on the rampage in the resort of Sousse on Friday, shooting people with a Kalashnikov.
He was killed by police, who found a bomb strapped to his body.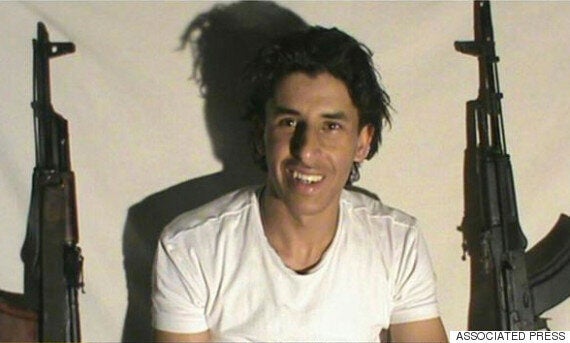 Seifeddine Rezgui went on the rampage in the tourist resort of Sousse
Authorities are working to find out if the 24-year-old had accomplices or was acting alone.
Gharsalli added that officials were still verifying whether he had been trained in jihadist camps in nearby Libya.
According to Sky News, he said in a press conference: "We have started by arresting a first group, a significant number of people, from the network that was behind this terrorist criminal.
"We will find all those involved, whether it was just logistical support or not."
He did not say how many arrests had been made but added that all were Tunisian.
Hakim Rezgui spoke about his son to ITV News and said: "I am so shocked. I have no idea who influenced him or put these ideas into his head
"I feel the loss of the family so strongly - I feel like I have died along with the victims, I am so ashamed."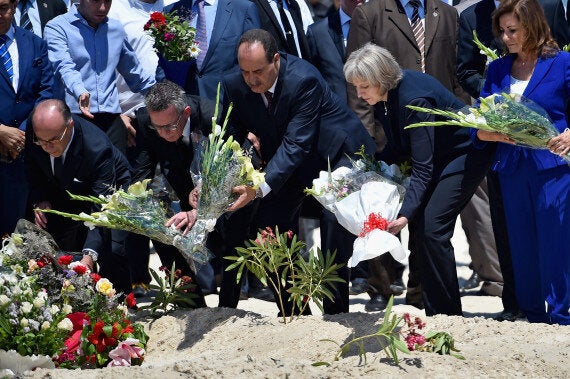 Home Secretary Theresa May visited the scene today
The self-proclaimed Islamic State terrorist group has since taken responsibility for the attack.
Officials confirmed on Monday that the total number of Britons killed is expected to reach "around 30".
Four people needing treatment are being flown back to the UK on board an RAF C17 plane with "medevac" teams experienced at bringing injured service personnel back from operations overseas. The aircraft left the Brize Norton base in Oxfordshire at lunchtime.
David Cameron, who chaired a meeting of the Government's Cobra emergencies committee at 10 Downing Street, promised a "full spectrum response" to extremist terror.
He said the "existential threat" posed by the emergence of Islamic State in Iraq and Syria was "the struggle of our generation and we have to fight it with everything we can".