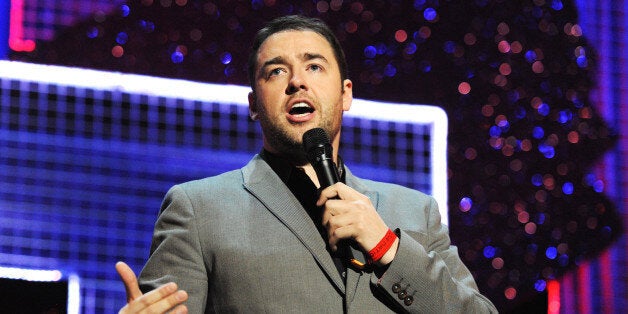 Jason Manford has found himself embroiled in a huge Facebook row after he deleted some of his friends for sharing Britain First posts.
The comedian was soon flooded with comments from supporters of the far-right political group who insisted they were not racist.
Them 3 old friends have just lost a bellend from their friends then, nothing racist about Britain's First they're just telling the truth!
It's so annoying at how uneducated most people on here are slamming BRITAIN FIRST for actually attempting to keep the streets of Britain belonging to British people. I remember seeing a post where they were in Luton and were attacked by Muslims. They are proud of their country and I don't see anything wrong with it. Our grandparents/great grandparents will be turning in their graves, having fought through ww1 and ww2 to keep Britain a British country, now look at the state of it! Absolute shambles!!
How the fuck can you say defending your back garden is racist?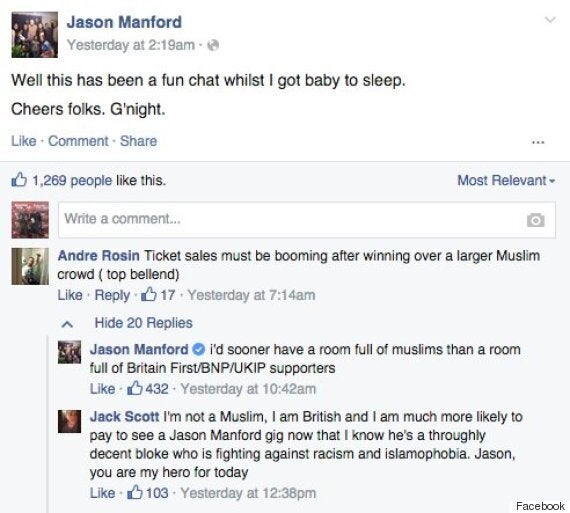 Britain First then responded by posting a picture of Manford with Ross Noble in front of a Nazi flag.
What they didn't mention was the picture was taken when the pair were both starring in a play about Hitler.
Britain First later updated their post to remove the Nazi imagery.
Manford retaliated brilliantly to the spat by updating his cover photo to one of him entertaining British troops.
It's far from the first time Britain First have made themselves look a bit silly.
Related