They're supposed to be running the country, sorting out constituents' problems and generally making the UK a better place - but a new Freedom of Information (FoI) request has revealed that many seem to instead be spending their time trying to rate each other's sexiness.
SexyMP.co.uk was accessed almost half a million times on parliamentary computers last year, according to the Telegraph.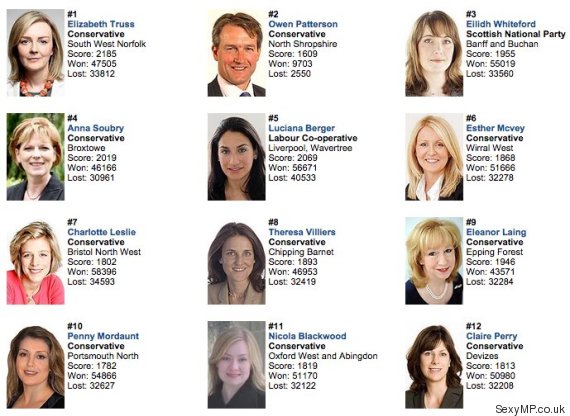 The site asks users to choose who they would prefer to sleep with
But while 50,000 views of the website were successful the rest were blocked by filters designed to prevent 'adult' content from being viewed.
This makes SexyMP.co.uk the most popular banned website in Westminster.
The website, created by Made In Chelsea star Francis Boulle, presents users with two different MPs and asks who they would rather have sex with.
Users are presented with two MPs and asked to pick who would be preferable in bed.
SEE ALSO:
Clearly anticipating criticism, Boulle explains at the top of the site: "In addition to my wanting to create a fun and memorable tool to help the British public get to know their Members of Parliament, I thought it would be an interesting opportunity to hold the first ever parliamentary beauty contest and find out once and for all which MPs and Parties have the most sex-appeal.
"Although I fully expect this to offend some people, this was never my intention and I hope you will see the funny side."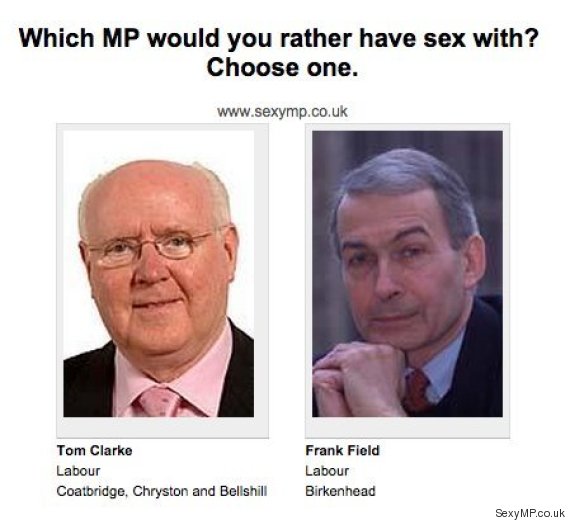 Decisions decisions
The site appears not to have been updated since the General Election, since it includes a number of MPs who lost their seats, as well as omitting new arrivals in the commons.
At the time of writing, Liz Truss was at #1 in the contest.
Just behind her was Owen Patterson - the only male MP in the chart until South Dorset MP Richard Drax at #57.
Poor old Angus Robertson, SNP MP for Moray, won the wooden spoon at #648.
And the Milifandom clearly haven't discovered the site yet, given Ed Miliband's place at just #338.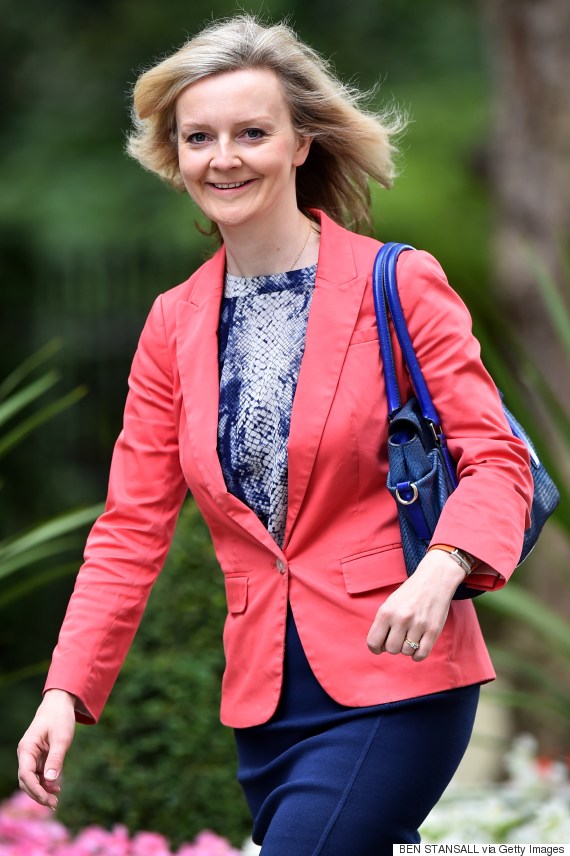 At the time of writing, Liz Truss was in the lead
When they are trying to decide which of their colleagues they would rather sleep with, it appears MPs are also trying to get down with the kids and brush up on their slang by attempting to access Urban Dictionary.
The site, which allows users to look up any informal language they may not understand, was the second most popular banned site.
Some 155,000 attempts were made to access the site, with 8,180 being successful.
And to top it all 394 successful visits were made to content termed porn.
A member of staff from Parliament's information unit told the Telegraph that some access attempts and views were unsolicited pop-ups or adverts, adding: "The intention is that all computers are subject to the same website filtering rules.
"As highlighted in the response to the FOI request, these rules had not been correctly applied to some connections, this has now been rectified."