Emily Bunce has gone from a size 20 to a size 10 - and now she's in running to take the crown at the Miss England 2015 pageant.
The 23-year-old biomedical scientist from Stoke lost more than three stone by embarking on a healthy eating plan and upping her fitness regime.
And it's not just Bunce's body that has been transformed. She's found new confidence after losing weight and has said she's never felt better.
Bunce struggled with her weight as a child and suffered from low confidence as a result. As a teenager she "burst into tears" because she couldn't find a prom dress that she liked in her size.
But it was graduating from university in 2013 that made Bunce change her lifestyle.
Determined to kick-start weight loss, Bunce joined Slimming World and began to implement changes in her diet.
She ditched processed sauces and cut down on pasta and cheese - the latter of which was previously a daily snack.
Now, healthy foods such as couscous and salad make up the majority of her diet, although she still allows herself the odd treat.
She's also introduced exercise into her week by joining a local cheerleading team.
"Why go to a gym and lift weights when you can lift people? I get bored with things like running so I found something unique that keeps me fit while being great fun," she said.
After she was crowned 'Miss Slinky' by members of her Slimming World group in 2014 for losing 3St 6Ibs, Bunce decided to enter the Miss Coventry competition.
She made it to the finals and went on to win the Miss Mercia crown in 2015.
Next weekend, she'll be strutting her stuff once more in the semi-finals of the Miss England pageant.
She said: "To win would be a dream come true. I hope my story will show people out there who think things won't get better that they can and will."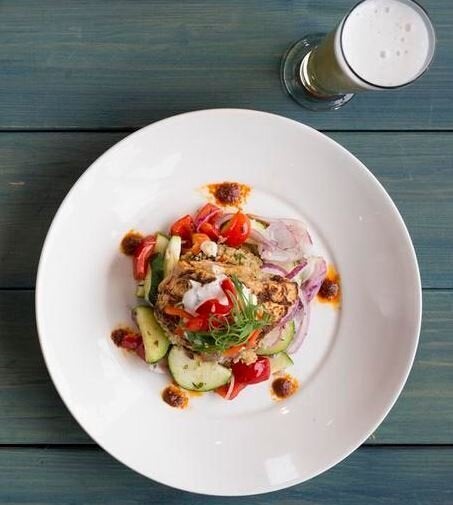 What Dietitians Would Eat At Milestones