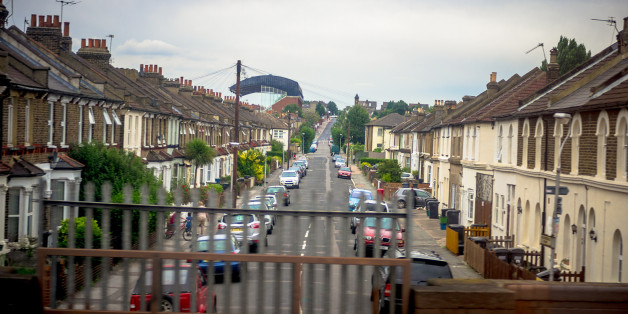 Kurayba/Flickr
Young people are being "exiled" from the places they grew up in because they cannot afford to live there, the communities secretary has warned, in yet the latest sign Britain's housing market is putting home ownership out of reach.
Speaking at the annual Local Government Association conference, cabinet minister Greg Clark will set out an agenda to hand over more powers to local councils, in order to boost economic opportunities.
"For centuries, to be exiled - to be sent away - was considered to be an extreme penalty, reserved for the most serious of offences against the community," the MP says. "Yet in many parts of our country it has become normal for young people to leave, though not out of choice. This might be to find work, but more-and-more, it is to find a home that they can afford.
"If we want to maintain the chain of community - and a place for the next generation - then we must make sure we have the homes to welcome them to. The responsibility lies with us - national and local leaders alike.
"It is a defining test of our generation of leaders that we care for and resolve the fears and foreboding of the next generation when it comes to that most basic of questions - 'Where and what will I call home?'."
Harriet Harman, acting leader of the Labour Party, will accuse ministers of failing to address the "chronic" shortage of homes.
"Ultimately, we'll see what the government brings forward, but the test for any housing policy must be whether it eases rather than deepens the housing crisis," she is expected to say. "Proposals which don't address the key problem - the chronic shortage of homes - will see the dream of home ownership drift further and further out of reach."
In April, it was revealed more and more young people were giving up their dreams of owning a home, with high house prices and low incomes seen as strong barriers to getting on the property ladder.
The proportion of people aged between 20 and 45 who are saving for a deposit to buy their own home has fallen by six percentage points compared with a year ago, to 43%, according to the Generation Rent report from Halifax.