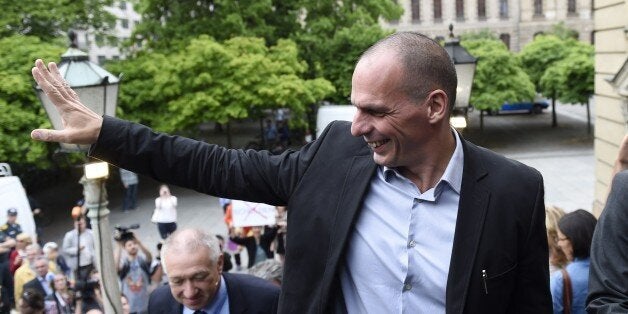 Varoufakis, who was appointed to the top post in January earlier this year by Prime Minister Alexis Tsipras, announced his resignation in a blog post on Monday entitled "Minister No More!".
The 54-year-old economist called for an agreement between Greece and its money lenders that was more redistributive and less austere, sniping in a parting shot: "I shall wear the creditors' loathing with pride."
"Like all struggles for democratic rights, so too this historic rejection of the Eurogroup's 25th June ultimatum comes with a large price tag attached," he wrote.
"It is, therefore, essential that the great capital bestowed upon our government by the splendid NO vote be invested immediately into a YES to a proper resolution – to an agreement that involves debt restructuring, less austerity, redistribution in favour of the needy, and real reforms.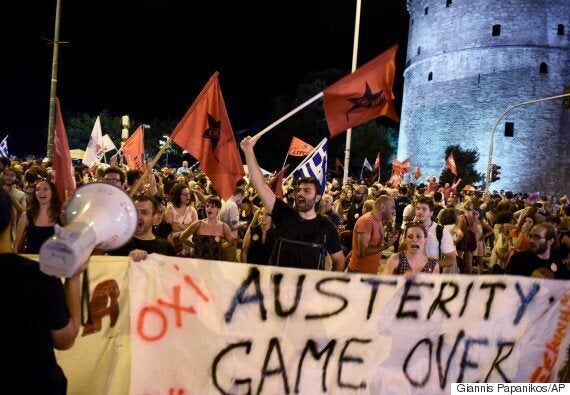 Supporters of the No vote celebrate after the results of the referendum in the northern Greek port city of Thessaloniki on Sunday
"Soon after the announcement of the referendum results, I was made aware of a certain preference by some Eurogroup participants, and assorted 'partners', for my… 'absence' from its meetings; an idea that the Prime Minister judged to be potentially helpful to him in reaching an agreement.
"For this reason I am leaving the Ministry of Finance today.
"I consider it my duty to help Alexis Tsipras exploit, as he sees fit, the capital that the Greek people granted us through yesterday's referendum.
"And I shall wear the creditors' loathing with pride.
"We of the Left know how to act collectively with no care for the privileges of office. I shall support fully Prime Minister Tsipras, the new Minister of Finance, and our government.
"The superhuman effort to honour the brave people of Greece, and the famous OXI (NO) that they granted to democrats the world over, is just beginning."
Varoufakis' resignation may help the Greek negotiating team rebuild bridges and quell fraught relationships with lenders to agree a new repayment deal, after the former finance minister called his critics "terrorists".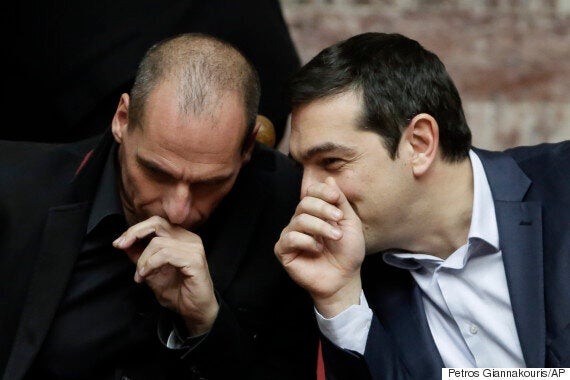 The former finance minister pictured with Prime Minister Alexis Tspiras
In the wake of Sunday's referendum and Greece's finance minister stepping down, German Chancellor Angela Merkel will meet with French President Francois Hollande on Monday to plan a coordinated response ahead of an emergency Eurozone ministers meeting on Tuesday.
Spain's economy minister Luis de Guindos came out on Monday saying Greece should remain part of the eurozone and that its adoption of the currency was "irreversible".
At home, David Cameron is conducting his own emergency talks with British Chancellor George Osborne and the Bank of England's Governor Mark Carney.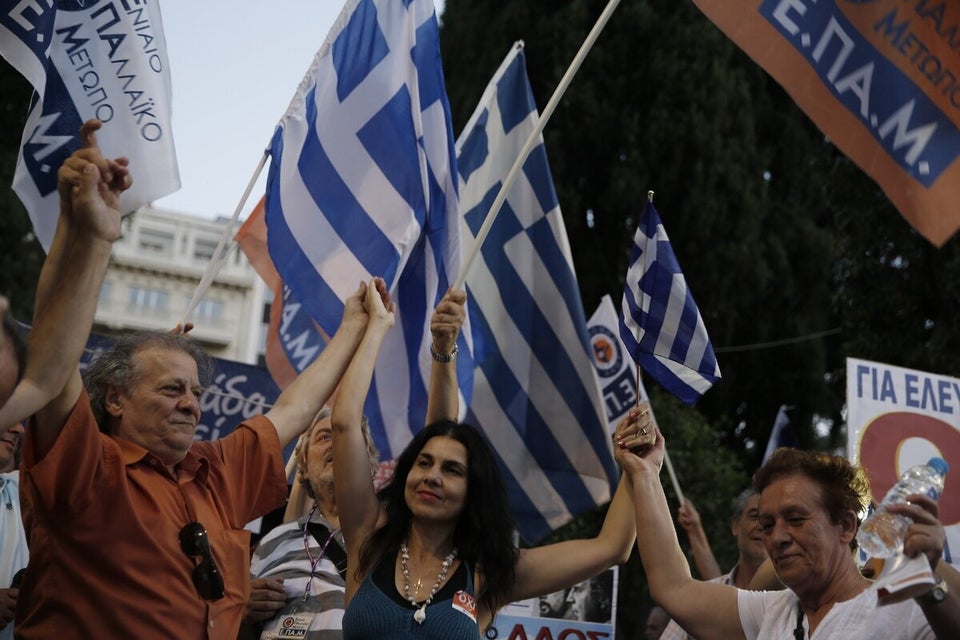 Greece Celebrates 'No'
Related