Apple Pay's UK release date has been leaked as being the 14 July according to documents that were obtained by the Apple news site 9To5Mac.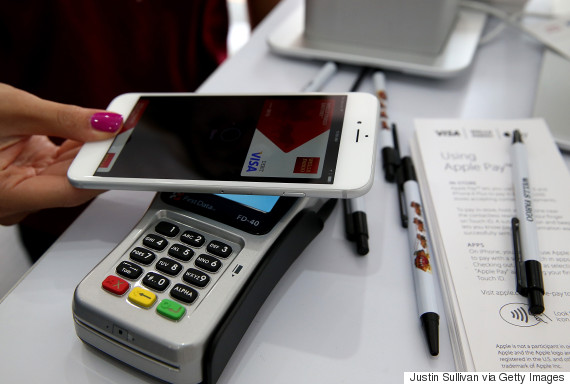 The tech giant had previously announced that it would be bringing the contactless payment service to the UK at its WWDC 2015 developers conference however was yet to set a date.
READ MORE:
Stating simply that the launch would be in July, these newly leaked documents show that training for shop staff started at the beginning of the month ahead of the service launching on the 14 July.
What is Apple Pay?
Available for users with an iPhone 6, Apple Watch or Touch ID-enabled iPad, Apple Pay is the new wireless payment service that's being launched by Apple.
Users are able to load compatible bank cards onto their devices and then using the Touch ID sensor, securely pay for items in shops up to £20 as you would with a contactless card or with online shopping.
Because Touch ID is so pivotal to keeping the payment method secure, Apple Pay will only be available on devices that have this feature.
There are two ways to pay, either by using the iPhone 6 and Apple Watch as physical payment devices (as you would a contactless card) or through compatible apps.
Is Apple Pay secure?
Very. Using a system called tokenisation, the device never actually directly shares your bank details with the terminal, in fact the phone never has your bank card number to begin with.
When a card is added to Apple Pay, a Device Account Number is assigned to that card and then securely stored within the same chip as your Touch ID details.
Where can I use it?
There are hundreds of retailers on board including M&S, Waitrose, Costa and more. Expect the full list to appear when Apple Pay officially launches later this month.