The death of a migrant desperately trying to reach Britain on a freight train in the Channel Tunnel left many horrified yesterday - but the tragedy of the situation seemed utterly lost on some.
The migrant, whose name, sex or nationality has not yet been released, was found dead at around 5.30am yesterday.
"Safety procedures apply automatically if there is any human presence in the tunnel, therefore the train was brought to a controlled stop and the overhead power was cut.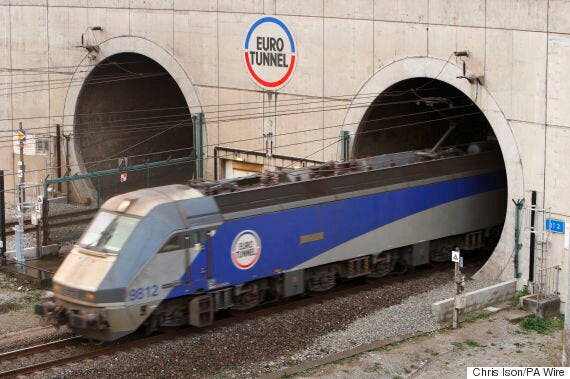 Many migrants from war-torn regions are desperate to cross the Channel into the UK
"The French police conducted a search, in the process of which they found a migrant who they declared deceased a short while later.
He added: "Eurotunnel once again calls on the governments to end the migrant crisis, and full services through the Channel Tunnel will resume as soon as possible."
Many have attempted to undertake the dangerous journey to the UK after fleeing from war-torn countries including Syria and Afghanistan.
But some clearly had little sympathy for the victim…
Others were quick to pull them up on their callousness..
This is the second migrant death in a fortnight following the reported death of an Eritrean while trying to get on a train at Coquelles last month.
Kent Police said delays were building around junction 11a of the M20, where lorries are queued as part of Operation Stack when cross-Channel services hit disruption.
The migrant crisis in Calais has escalated in recent months, with around 3,000 people displaced from countries including Eritrea, Syria and Afghanistan setting up camp near the port.
Popular in the Community