Teen Vogue has got everyone talking about race by featuring three non-white models on its cover, following criticism for their use of a light skinned model in a feature about Senegalese twists.
Aya Jones, Lineisy Montero and Imaan Hammam, grace the American mag's August cover.
Jones, 20, is French-Ivorian. She has already walked 47 runway shows. Hammam, 18, is Egyptian-Moroccan and identifies as black. She has previously starred in a Givenchy campaign
Montero, 19, who is from the Dominican Republic, had a very impressive start to her career, walking her first runway for Prada.
The magazine tweeted out a photo of its August cover on 7 July, following online uproar in response to an article written for the magazine by beauty and health director Elaine Welteroth about her experience of having Senegalese twists, while in Rwanda.
Comments flooded in about the appearance of the model featured in the images accompanying the feature, Phillipa Steele.
She writes that the motivation behind the article was to "debunk harmful stereotypes linked to ethnic hairstyles" and says she chose Steele to star in the shoot because she bears a resemblance to one of her heroes: singer and actress Zendaya.
"In the telling of this particular story, which is my own personal story, it was important to me to include a model that is also mixed-race (she is Black and French)," writes Welteroth.
"The model, like myself, the author of this piece, and Zendaya, the celebrity who inspired it, represents a broadening spectrum of what Black looks like.
"I can only hope that this story and the conversation it ignites can help shed light on the reality that race cannot be defined by just skin tone, eye color, or hair texture."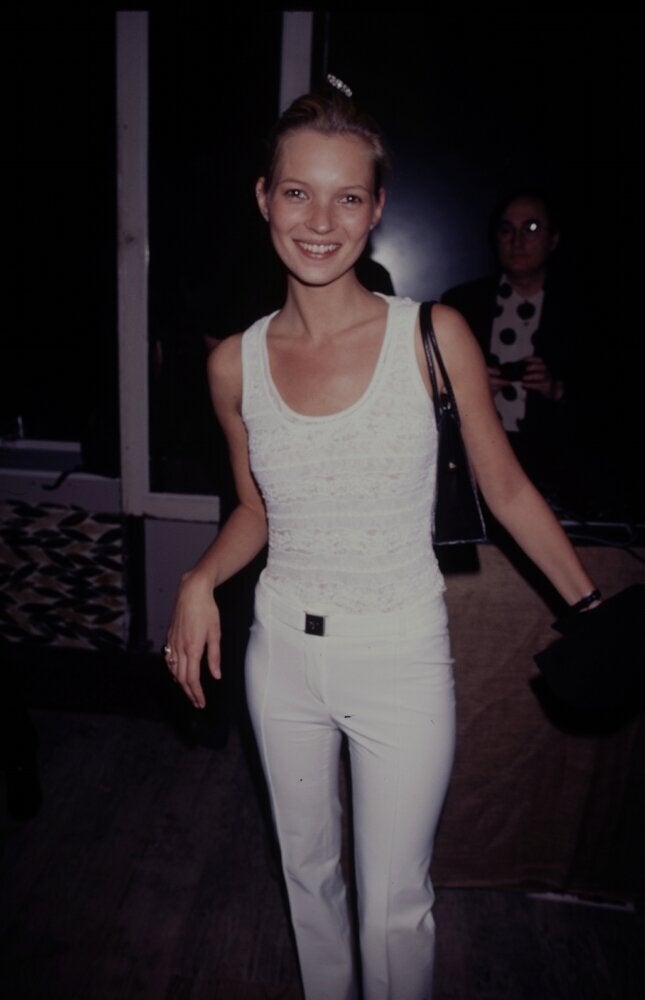 Classic Supermodels: Then & Now