There's a May issue of ELLE magazine sitting on my desk.
Flicking through, I find a grand total of two adverts (DKNY and Karen Millen) which feature black models. Just two. And they're nestled in among the endless pages of advertorial that make up the 294-page magazine.
It's a question I seem to ask in my head on a regular basis, but why (oh why) is the fashion industry adverse to featuring black models?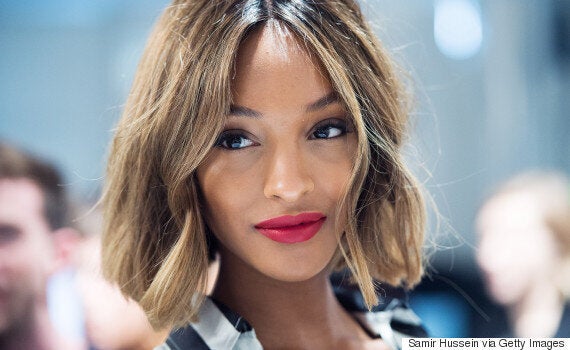 There are so many beautiful black women, all with unique personalities and faces, all who have so much to bring to the table.
But the fashion industry doesn't seem to recognise this. And even when it does, it's as if there's some unwritten rule declaring that there can only really be one or two black models of the moment rather than lots of them.
To put a figure on the lack of equality that seems to be going on in the industry at the moment, Farid Haddad who is director of London-based modelling agency, BMA Models, estimates that black models are booked for just 10% of all fashion shoots.
Dunn is a rarity in the way that she stands up for race in fashion, which is something that many are not so bold to do. I admire her for that.
Once, after being dropped from a Dior show, she tweeted: "I'm normally told I'm cancelled because I'm 'coloured' so being cancelled because of my boobs is a minor."
Obviously there are other black women who have carved a path in modelling: Naomi Campbell, Joan Smalls, Malaika Firth and Chanel Iman have all maintained incredible careers. But their numbers are few in comparison to the number of Caucasian models who grace everything from billboards to fashion week shows to magazine covers on a regular basis.
Why? "The market demand is predominately Caucasian," says Haddad, BMA Models' director.
While Dunn believes that things are progressing and changing ever so slowly ("we're taking baby steps, it's ridiculous"), the struggle is still very real for some black models.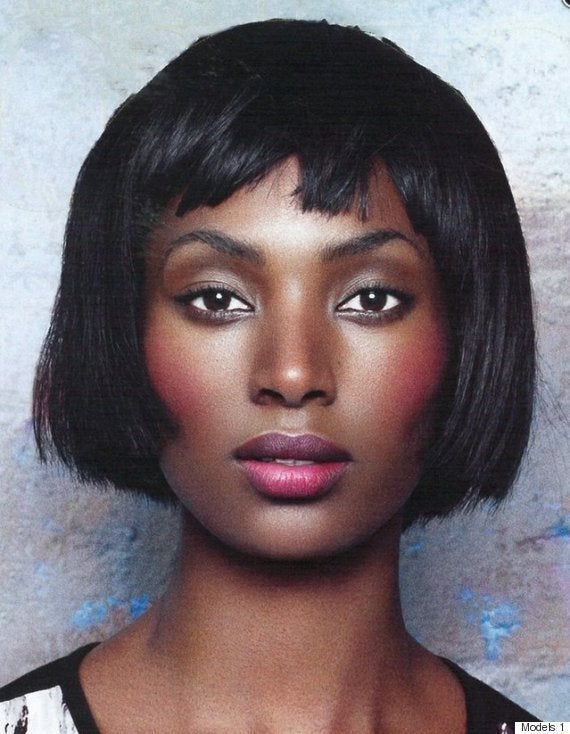 Gabriella Riggon-Allen was scouted by Models 1 back in 2005. She says that getting into modelling wasn't particularly hard, but casting-wise it's always been difficult to get "noticed" - especially in London.
"In New York, where I worked for four years, everyone gets an opportunity," says Riggon-Allen. "For example, I've worked with a number of top makeup brands and always found that they were looking for a girl of every race. So in the end between four and five girls would get booked, whereas in London only one or two girls will get the opportunity - and it's usually a white girl."
She also adds that there were barriers in terms of access to hair and makeup on shoots: "Black hair is the biggest headache for me. In London and Europe I find it harder, as not everyone knows how to work or manage black hair.
"At times I've had to bring my own hair products with me. When I first started I had relaxed hair and would go on shoots and there would never be any products for black hair - even though I was booked for the job two weeks in advance.
"In the end, my hair ended up breaking due to heat damage and back combing," she adds.
And it wasn't just hair woes that the model faced: "Makeup-wise I would say there were a few incidents, in my early days, where the makeup came out 'grey'. That was usually because the makeup artist wasn't experienced or they hadn't brought dark enough shades to the shoot."
Similarly, Dunn experienced the same during her career, as have countless other models. But times have changed and there's now a growing number of makeup brands such as MaxFactor, Avon, Charlotte Tilbury, MAC, NARS and Bobbi Brown that cater to black skin.
"On shoots these days, there really are no excuses," adds Riggon-Allen.
But despite an increased awareness surrounding beauty products for black hair and skin, there still only seem to be the same handful of black women fronting major campaigns.
"As much as I love seeing supermodels like Jourdan Dunn, Joan Smalls, Arlenis Sosa and Chanel Iman representing black women, it would be great if the door was opened wider for more of us," says Allen. "I feel like it's always the same faces that we see doing the mainstream campaigns and high fashion editorials and covers."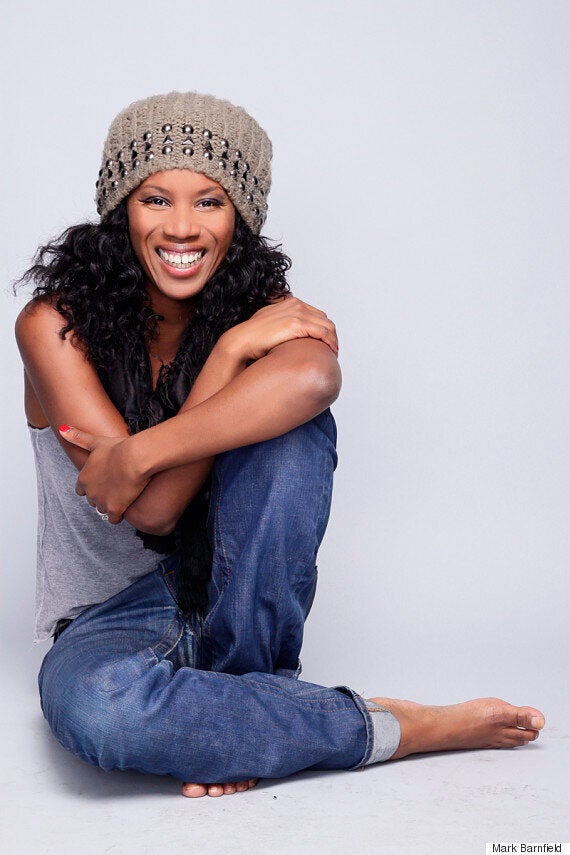 Aicha McKenzie is a former model who now runs her own agency, AMCK Models. Growing up, she knew she wanted to be on the catwalk but found it difficult to find the opportunities: "It wasn't easy. I used to walk up and down the King's Road hoping to get scouted. We all did. We'd heard the stories of Kate and Naomi!
"I wasn't the most classically beautiful girl," says McKenzie. "I had big Afro hair - before it was really cool - and quite a wide nose."
She believes that these were the reasons it was hard for her to come across work: "I don't believe it had anything to do with me being black, but maybe I was young and naive."
Once she got her foot in the door, McKenzie soon saw that securing work wasn't all about beauty: "I realised that I could get the jobs from my personality and that's what I did."
There were, of course, difficulties "back in the day" when it came to working on photoshoots. Similarly to Allen, McKenzie found that makeup was a huge issue on shoots, so she'd always carry her own MAC foundation (just in case).
Additionally, "there was no such thing as flesh-coloured tights or underwear for dark skin tones".
Aicha believes that it isn't just the fashion industry that's the problem. Instead, more diversity is needed across everything "from entertainment to film to banking".
"In high-end fashion there are still agencies that only have a few models of ethnic minorities," says McKenzie. "And therefore designer brands actually have a really small choice. If they are presented with 90% white girls and guys, then it's more likely that they will find the right face for them within that 90% instead of the two or three 'other options' presented to them."
This has had a huge influence on McKenzie's own modelling agency: "My agency has been known for its diversity. It actually wasn't a conscious decision when we opened but I knew I would never just be fine with 'ticking the box' by having a few black models.
"For me beauty is beauty, and it comes in different ages races and mixes."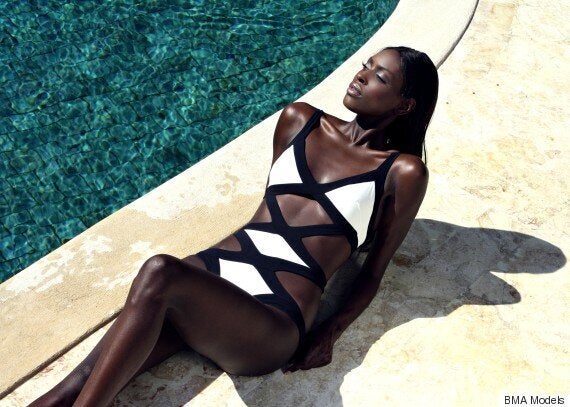 One of BMA's top models, Layla Powell, got into modelling through auditions for Model Behaviour, a reality TV show which aired in 2001.
Back then, Powell says that there weren't many successful black models: "There was only Naomi Campbell and Alex Wek. I was very lucky in a sense because people related my look to Naomi Campbell, and her look was acceptable as a black women in modelling."
She adds that, at the time, most designers would opt to have just one black model in their shows. Meanwhile, "on an average day-to-day basis, for commercial work and editorials there would be say 15 castings and I would get sent to maybe six of those," she adds.
"Diversity didn't sell, or so they believed. I think mainstream magazines and companies felt that the people buying their product or reading their magazines wouldn't buy."
Nowadays, Powell believes we are "moving forward in the right direction".
"The American modelling scene is helping to promote diversity in modelling. There are so many ethnic models that are doing so well and I do believe as a black model you have a much better chance of success if you are in New York."
This is something which Gabriella Riggon-Allen reiterates, adding that "America is the best place for black girls as it's more multicultural and there's a market for us".
Powell continues: "Also, talented people like Olivier Rousteing (creative director of Balmain) and Riccardo Tisci (artistic director of Givenchy) are paving the way with more diversity in fashion."
Naturally, it only seems right to ask these women what changes they'd like to see in the industry over the next decade, in terms of racial equality?
Powell says that the idea of what is beautiful, and what is not, has changed over the years. And, in fact, it's "forever changing".
"The rules are no longer the same and it seems anything goes," she says. "If this is the case, I want to look at magazines, watch TV, see windows and billboards and see lots of diversity. As the world is diverse."
While McKenzie adds: "I would like it to not be an issue, a surprise or even news that a black boy is on the runway for a major fashion brand (Burberry) or that an Indian girl fronts a luxury brand campaign (Prada)."
And this seems to be the general consensus among black models, including Gabriella Riggon-Allen.
"I feel it's the clients - the magazines and designers - who have the power to make the change," she says. "It's whether they actually want to or not, that's the issue."
Well ladies, let's hope eventually they have no choice.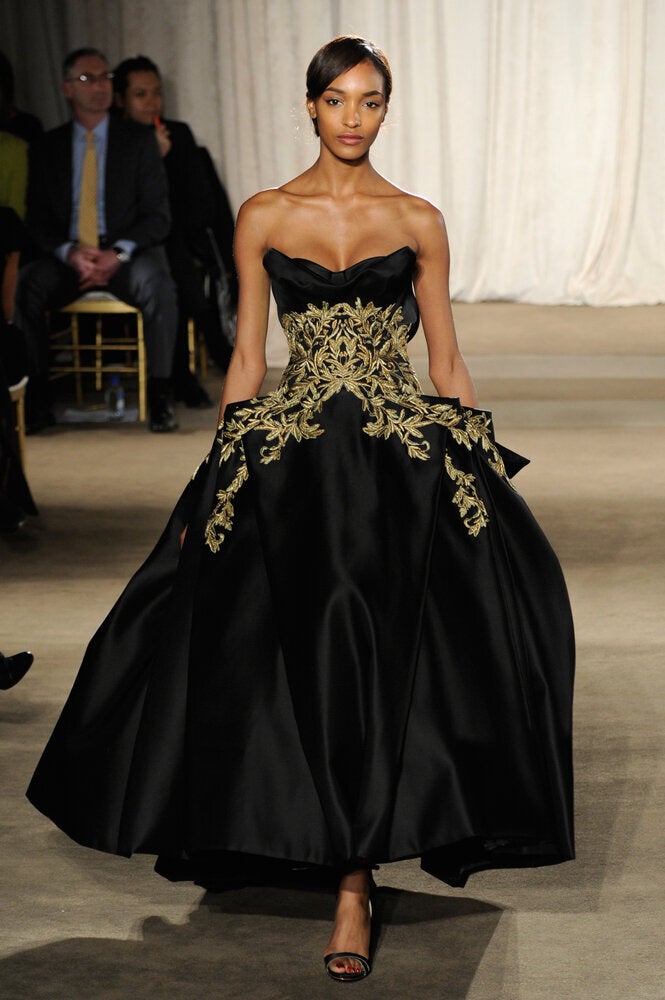 The Top Black Models
Related