After seeing a photo of herself on a cyberbullying Twitter account, one teenage pageant queen decided to fight back.
Isabella Gaines from Wilmington, North Carolina is the reigning Miss Greater Port City's Outstanding Teen, but discovered a whole account set up to bully girls from the pageant.
The Twitter is called NCOT no makeup (referring to the North Carolina Outstanding Teen Pageant) and the description reads, "The page where you'll find the prettiest NCOT girls WITH NO MAKEUP! YUCK!"
The anonymous account posted the above side-by-side pictures of Gaines both with and without makeup, alongside the caption, "This is the same person in both pics amazing what makeup can do."
Gaines then took to Instagram to address the tweet with a collage of photos and an inspirational message.
"Rude or ugly comments hurt and destroy self-esteem. Beauty comes from within," she wrote.
But this didn't stop the cyberbullies, who continued to post more makeup shaming photos of North Carolina pageant contestants.
However Gaines' fellow contestants saw her message and starting posting their own before and after makeup selfies in solidarity, using the hashtag #NoMakeupSelfie.
The trend picked up steam and pageant contestants from all over America started tweeting their pictures to show support for Gaines and to fight back against the cyberbullies.
Even Miss America posted her own #nomakeupselfie.
Take that, makeup shamers!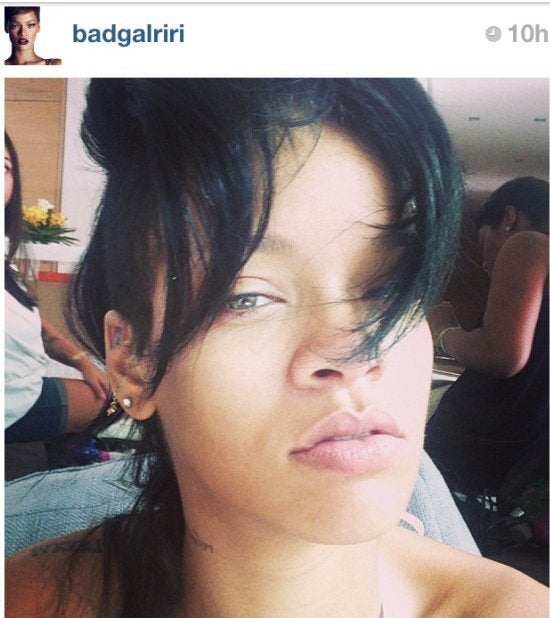 Celebrities Without Makeup
Popular in the Community