To the sound of thousands of British hearts breaking, Roger Federer saw Andy Murray off in at Wimbledon on Friday.
Both men played a superb game but Federer's performance was simply too much for the Scot in the semi-final.
The tennis titan won 7-5 7-5 6-4 with an especially strong serve, leaving fans hoping for another Murray win gutted.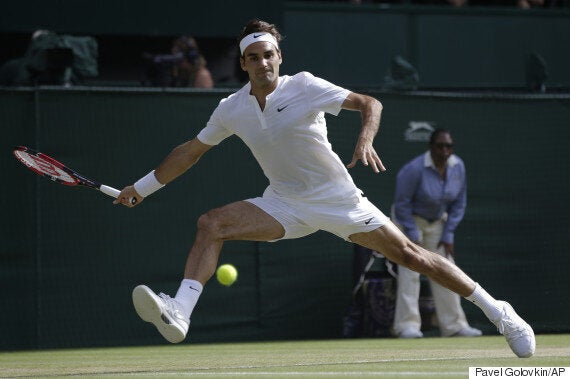 Federer was on excellent form against Murray at SW19
After the match, Murray said: "At times I played some very good tennis. I served well - probably the best I've serve all tournament - but I was beaten by the better man today.
"Andre Agassi and Jimmy Connors played well when they were in their thirties but I don't know if anyone's played as well as Roger has played. It's impressive.
"I don't feel like I played that badly. He's a great sportsman, a great tennis player."
Federer was graceful as ever in his victory, saying: "It's been tough. Andy's been playing well this season. There's so much expectation riding on it, you just have to focus for one more game, and then one more game. You think the break will come.
"I expected four or five sets. I played so well on the biggest occasion today.
"My serve was good again, against one of the best returners. I kept the pressure up and was able to mix it up. It worked out well."
Many expressed their disappointment at Murray's loss, including author JK Rowling - although many seemed to acknowledge what a worthy opponent Federer was…
Sunday's final looks set to be an electrifying game, as Federer, ranked world no. 2, faces world no. 1 Novak Djokovic in his 10th Wimbledon final.
If the Swissman is victorious, he will become the first ever competitor to win eight Wimbledon singles titles.
Djokovic beat Richard Gasquet today to earn his place in the final.