NEW YORK -- The Westboro Baptist Church boasts a brief cameo in the recently released trailer for "Batman v Superman: Dawn of Justice." Spotted by Mediaite, a sign is shown during the scene in which Superman arrives at the Capitol building in Washington, flanked by protesters.
One is holding a placard that says "God Hates Aliens," a parody of the "God Hates Fags" signs for which the evangelical Kansas cult has become synonymous.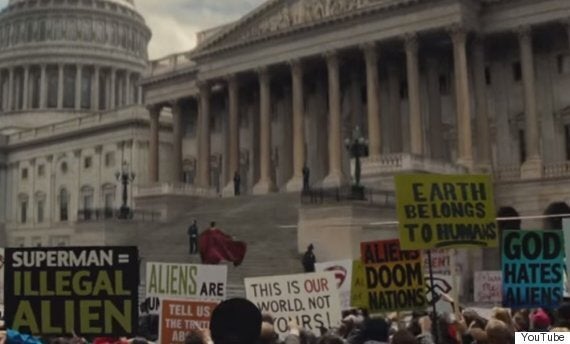 In the same shot, there's a sign that reads "Superman = Illegal Alien," a nod to the heated debate on immigration in the US, a row that has become even more inflamed following the announcement of Donald Trump's presidential candidacy, the property tycoon running on a plank of populist bigotry.
In a recent podcast, author Sam Harris speaks with Megan Phelps-Roper, granddaughter of WBC's Fred Phelps, about the function of the church that she recently left. You can listen to the podcast below.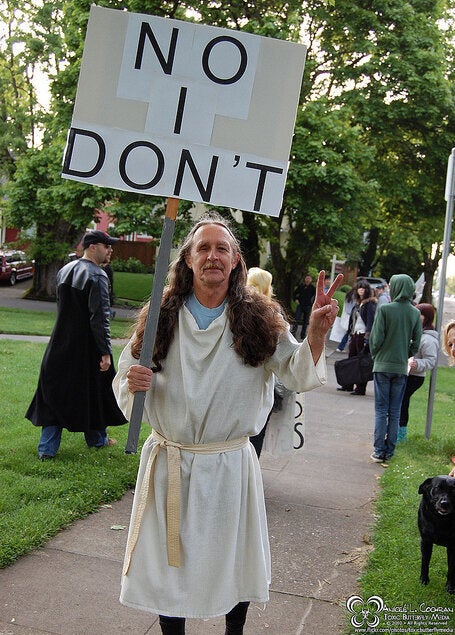 10 Amazing Westboro Baptist Church Counter Protests