Amazon Prime Day is about as real as National Hugging Day or National Wear-Odd-Socks-To-Work Day.
Despite its shameless commercial nature it's probably best if you learn to love it all the same because ultimately the 15 July is going to save you an enormous amount of money.

To celebrate Amazon's 20th Birthday, the company is offering its largest ever online sale exclusively for its Prime members.
With thousands of items being offered at up to 60 per cent off, this is Amazon's biggest push yet to encourage people to join its all-in-one Prime membership.
Costing £79 per year, the service gives customers access to free 1-day delivery (1-hour delivery if you live in London), Amazon Prime Instant Video and the Kindle Owner's Lending Library.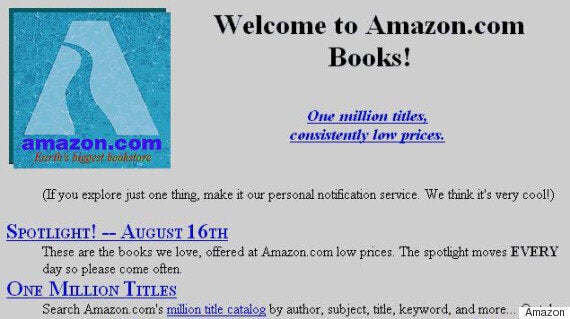 Amazon first launched as an online book store in 1994.
First launched 20 years ago, Amazon was nothing more than an online book store, of course time has been favourable. During Black Friday 2014 the company reportedly shifted over 5.5 million items and Amazon's plan is for today to be even bigger.
Who Can Get Amazon Prime Day?
To take part you'll need to be a member of Amazon Prime, the company's premium membership that offers quick free delivery along with the company's huge online video service Amazon Prime Instant Video.
What Are The Best Amazon Prime Day Deals?
Amazon's also offering 'Lightning Deals' which will update every few hours. These can range from 30-60 per cent off so you'll need to keep checking back if you want to catch something good.
We'll keep updating the page as we find more deals so check back, but for now: Good luck!