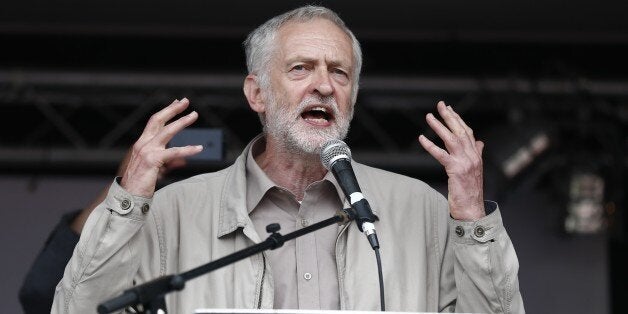 Labour leadership candidate Jeremy Corbyn has said he will scrap student fees and restore maintenance grants if his party were to win the 2020 election with him at the helm.
Corbyn suggested the £10bn reform could be financed by raising tax on company profits and higher National Insurance payments for higher earners.
Speaking to The Huffington Post UK earlier on Wednesday, the Islington North MP said that if successful in his bid for the Labour leadership, he would oppose the government's commitment to replace support for students from low-income households and launch an all out assault on the proposals.
The left-wing stalwart unveiled the pitch amid signs that his popularity among new and younger members of the party has propelled him from rank outsider to being considered a serious threat to more-established rivals for the crown.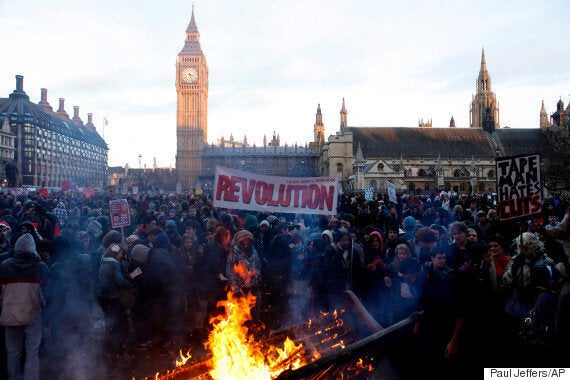 A bonfire burns in Parliament Square, as students demonstrate in Westminster, London, against planned tuition fee increases Thursday Dec. 9, 2010
It came as 40 MPs against Harriet Harman's decision not to oppose all of the Government's planned welfare cuts increased pressure on the interim leader by tabling a Commons amendment seeking to scupper the entire package.
Three of the four would-be leaders have denounced the stance - with Liz Kendall the only one to endorse it publicly- and front-runner Andy Burnham called for a such a "reasoned amendment" at a shadow cabinet meeting.
Corbyn issued an apology "on behalf of the party" to the generation of students hit by Labour-imposed tuition fees and said he relished the "opportunity to change course" and match the no-charge policy of Scotland and many European countries.
Under one of two options to pay for the student finance shake-up corporation tax - which Chancellor George Osborne announced in the Budget would be cut to 18% by 2020 - would be put back up to 20.5% to fund the £3 billion cost of maintenance grants.
And the £7 billion in lost fee revenue would be replaced through a 7% rise in National Insurance contributions on anyone earning £50,000 or more a year.
The alternative would be to slow the rate of deficit reduction by devoting two-thirds of an anticipated £15 billion increase in income tax receipts between 2019/20 and 2020/21.
Corbyn, who unveiled recently-elected National Union of Students welfare vice president Shelly Asquith as head of his student campaigning, sad he would consult members and supporters on the details.
"Education is not about personal advancement but is a collective good that benefits our society and our economy," he said.
"I want to apologise on behalf of the Labour Party to the last generation of students for the imposition of fees, top-up fees and the replacement of grants with loans by previous Labour governments.
"I opposed those changes at the time - as did many others - and now we have an opportunity to change course.
"There are no student fees in Scotland, Germany and 12 other European countries; I want to bring all UK students into line with that sensible approach."
Surveys by two rival camps have found that the veteran MP is on track to top the first ballot, the New Statesman said, with bookmaker Ladbrokes putting his chances of victory at 5-1 - a far cry from the 100-1 that had been available at the start of the contest.
Despite having only made the ballot paper because colleagues lent him their nominations despite favouring other candidates, the Islington North MP has leapfrogged Kendall, on 8-1, with Burnham 5-6 favourite and Yvette Cooper on 11-4.
The magazine said Corbyn had secured the formal support of at least 48 constituency parties, level-pegging with Burnham and well ahead of Cooper's 30 and five for Kendall.
The result of the leadership election, which is carried out under an Alternative Vote (AV) system, is due to be announced in September.
The Commons revolt has been spearheaded by former shadow welfare minister Helen Goodman after Harman sparked dissent by arguing the party should abstain on the Bill to show it recognised the public appetite for reforms such as restricting tax credits to two children.
Goodman, who recently left Labour's front bench to join the Treasury select committee, tweeted: "With 40 other MPs I've put down a motion to reject Tory Welfare bill, because it will push more children esp in big families into poverty."
Burnham has appeared to indicate that he is unlikely to rebel if Harman insists on abstention in next week's vote, stressing that he was someone who normally supports "the collective line".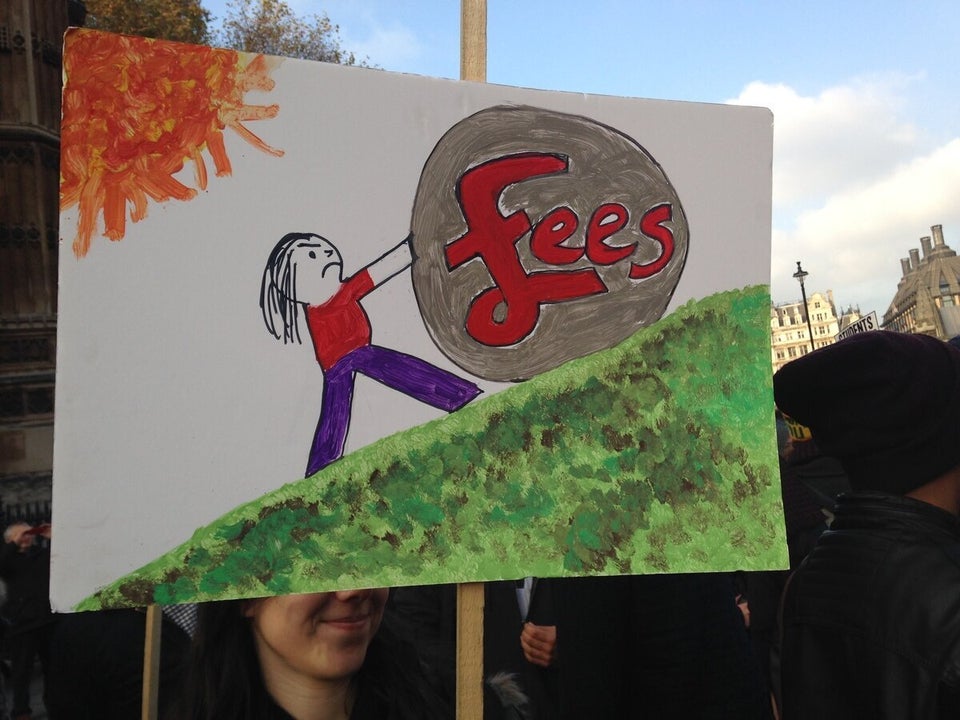 Best of the tuition fees protest placards