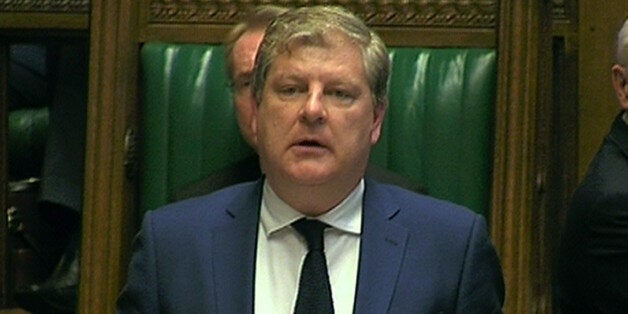 David Cameron was caught off-guard in a confrontation with the SNP's Westminster leader on Wednesday, after it was suggested that cuts to child tax credits could force rape victims to prove they had been abused.
Quizzing the prime minister during PMQs, Angus Robertson challenged Cameron to look again at special exemptions for those affected under plans unveiled in last week's Summer Budget to limit tax credits to families with two children.
In a showdown with the Conservative leader at the dispatch box, Robertson said: "Rape is a horrific crime and it is abhorred by MPs of all political parties.
"The Department of Work and Pensions and HMRC in the Government's Budget have been asked to 'develop protections for women who have had a third child as a result of rape or other exceptional circumstances under the Prime Minister's plans to restrict child benefit to two children for new parents'. Can the Prime Minister explain how this will work?"
Cameron responded, saying he was "very happy" to look at the issue, but sought to make it clear he had "no intention to penalise people who've been treated in this way".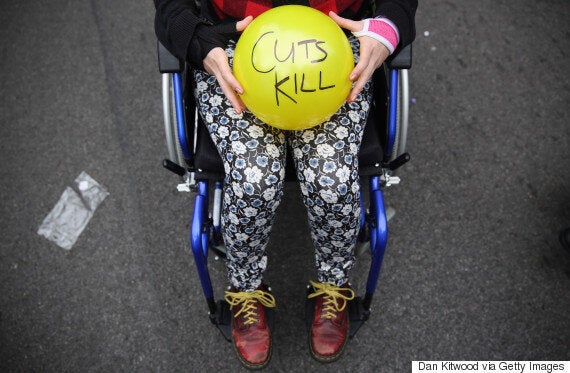 Demonstrators protest against cuts ahead of last week's Budget
In a brief moment of agreement during the thirty-minute parliamentary bruising, the Prime Minister said that acting Labour leader Harriet Harman had summarised the issue best, in comments made after her Women2Women campaign before the 2015 general election.
Quoting her, Cameron said: "When I was going round the country talking specifically to women, so often they would say: 'You know we've got one child, we'd love to have another but we just can't afford it'.
Still quoting Harman, he continued: "They're working hard and feel it's unfair when other people can have families they would love to have."
Cameron finished, commenting himself: "Now we have to listen to that."
Speaking in the Commons chamber just feet away from Iain Duncan Smith, the Work and Pensions Secretary, Robertson pressed the Prime Minister, retorting: "Rape is one of the most under-reported serious crimes in the UK. It is believed that 85% of the victims of rape do not confirm that to anybody, for a variety of very very understandable reasons.
"Women Against Rape have said the following: 'Asking women to disclose very difficult information and expecting them to be able to prove it, in what is in what is frankly a very hostile environment when the DWP is trying to take your money away, will have appalling consequences'.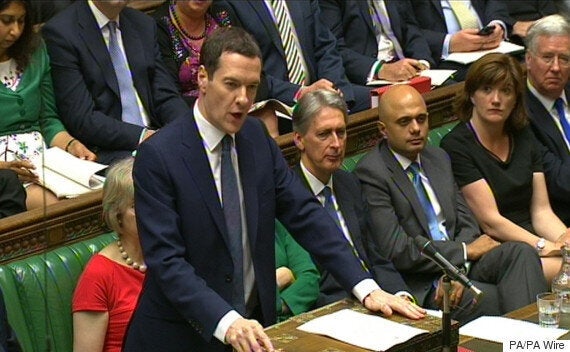 The Chancellor delivers his Summer Budget
"Can I ask the Prime Minister to look again and think again about what effect his proposals will have on rape victims.
A visibly flustered Cameron retorted by defending his government's record on investing in refuges and rape crisis centres.
"I can assure the Rt Hn gentleman because he is reading from the budget book that sets out this issue and the fact that we do need to look very carefully and make think about it and make sure we get it right," the Prime Minister said.
"At the same time I'm sure he'd welcome about investing in womens' refuge and rape crisis centres that we make sure we look after people who've suffered this appalling crime."
Robertson was backed by several of his colleagues, three of them quickly posting in support of his quizzing of Cameron.
Alison Thewliss, SNP MP for Glasgow Central, first drew attention to the matter on Twitter last week, saying she felt "utterly furious" that plans were underway to "make women who've had a child after being raped justify that for tax credits".
The Aberavon MP said as well as having "moral and ethical" problems with the policy, it was simply not practical. He asked how parents would prove they deserved to be exempt from the new stricter rules, for example if a mother had become pregnant as a result of rape.
"Are we going to be asking women to go to the DWP and prove how their pregnancy came about?" he mused. "It's simply not pragmatic and it is awfully reminiscent of some kind of eugenics policy."