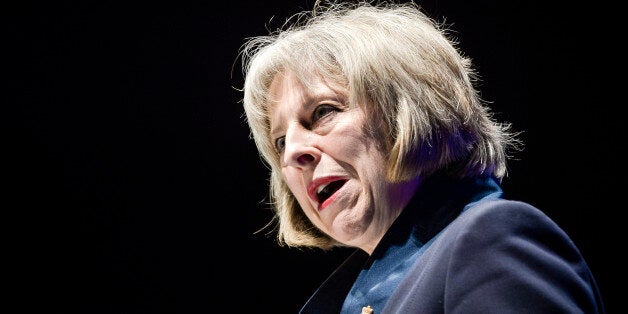 The home secretary is floating plans to tighten visa rules for foreign students, meaning they would be required to have even more financial savings when they arrive in the UK.
According to BBC Newsnight, May wrote a confidential letter to fellow ministers arguing universities should "develop sustainable funding models that are not so dependent on international students".
The Home Office said it would not comment on any leaked documents.
Earlier this week, May announced foreign students will be forced to leave the UK after they graduate. Overseas students will also not be allowed to work part time, replacing current laws enabling them to work for up to 10 hours a week.
Wes Streeting, MP for Ilford, called for action against the proposals.
"International students make an enormous contribution to UK higher education - both educationally and economically," he told HuffPost UK. "It is deeply worrying that such a senior politician, who aspires to greater office, doesn't understand the incredibly competitive global market for international students.
"The Home Secretary's comments are either self-serving or ignorant.
"Either way, the damage she is doing to UK higher education, one of our most important export industries, should be stamped upon by the Prime Minister."
The National Union of Students' international officer, Mostafa Rajaai slammed the news.
"It seems Theresa May's exclusive international students' club may change its door policy again in order to suit the richest and most privileged. We are in no doubt it is part of a much wider attempt to impinge on migrants' rights in the UK.
"The International Passenger Survey (IPS), which the government relies on for its immigration statistics, is a fundamentally flawed and inaccurate method of monitoring migrant numbers. Policy-makers' reliance on these figures is a triumph of ideology over evidence."
Mohammad Firas Moughrabi, a Jordanian citizen and former student in the UK, plans to return in September next year to study a postgraduate masters degree in Air Transport Management.
"I'd like to open people's eyes to how May's restrictions on foreign students effects the economy," he tells HuffPost UK. "For the whole duration of a foreign students' study we pay tax on food, drinks, clothing and other commodities. Has she forgotten about the local businesses that thrive off of us foreign students just as much as local students?
"A lot of these business are bound to see a loss of profit if foreign student's numbers start to decline in the upcoming years.
"I urge Theresa May to see the bigger picture and put herself in both our shoes and local businesses owner's shoes before she decides to go through with her proposal."
Further education visas will also be cut from three years down to two, and students will be prevented from extending their studies in the UK unless they are registered at an institution with "a formal link to a university".
Immigration Minister James Brokenshire said the changes will "further protect the UK's reputation for educational excellence".
"Immigration offenders want to sell illegal access to the UK jobs market - and there are plenty of people willing to buy," he said in a statement. "Hard-working taxpayers who are helping to pay for publicly-funded colleges expect them to be providing top-class education, not a back door to a British work visa.
"Our reforms — which include introducing English language testing, removing sponsorship rights from hundreds of bogus colleges, and restricting students' access to the jobs market — are all of our plan to control immigration for the benefit of Britain."
Ketsuda Phoutinane, an American who has lived in the UK for five years after gaining two degrees from St Andrews and City University, said the news "just adds to the unwelcoming rhetoric international students are sick of hearing".
"The visa requirements are already prohibitively expensive and drive away other talented students from studying here. The truth is our money keeps UK universities open. If you think £9k tuition is expensive, just wait until non-EU students are given the boot."
During his time as deputy prime minister, Nick Clegg called for overseas students to be excluded from immigration figures, urging the government to adopt a flexible approach to student visas.
A 2014 study by the Higher Education Funding Council for England (HEFCE) found growth fell between 2010-2013 - the first time in 29 years. At the time, the University and College Union warned that international students are choosing to go to countries "that make an effort to welcome them".
Around 121,000 non-EU students arrived in the UK from June 2013-14, while only 51,000 are recorded as having left, a net influx of 70,000.
Dr Wendy Piatt, the Director General of the Russell Group, said: "If we are to maintain our place as a global leader in higher education the UK must continue to attract the very best talent from around the world and show that its doors are open to genuine international students."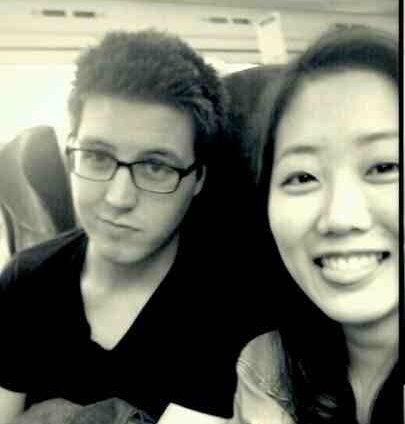 We Are International Campaign