South Yorkshire Police force is still failing to protect children from sexual abuse, despite two major reviews, a watchdog has found.
A report published by HM Inspectorate of Constabulary (HMIC) said that "major improvements" were still necessary in the force.
Officers were still failing to identify young men who were sexually abusing girls of a similar age, as well as recognising the risk to children frequently reported missing, according to the BBC.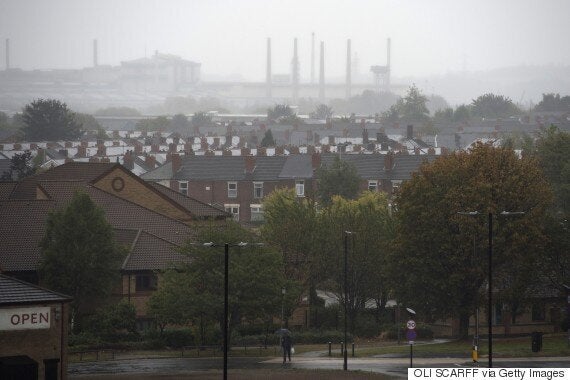 Some 1,400 children were found to have been victims of child sexual exploitation in Rotherham
In one case, according to the Yorkshire Post, a 15-year-old girl was characterised in police records as a "naughty girl" despite demonstrating signs of vulnerability due to sexual exploitation and drug taking.
Karen Froggatt, director for child victims of sexual exploitation at charity Victim Support, said it was "extremely concerning" that officers were failing to recognise abuse.
"There's an urgent need for a shift in attitude from all agencies to recognise that young people are vulnerable and that often drugs, alcohol and threats play a part in the lead-up to abusive behaviour."
However the report did add that some "tangible signs" of progress had been observed since the last review in April this year.
HM Inspector of Constabulary Mike Cunningham said: "It is common knowledge that South Yorkshire Police's approach to protecting children has been severely lacking. In September last year HMIC raised serious concerns about the way the force was approaching this kind of work, which was undermining the service it provides to children.
"We carried out this post-inspection review in order to understand what progress South Yorkshire Police had made since our initial inspection, and we found there were still areas that need major improvements.
"I am keen to stress however, that the situation in South Yorkshire is not irretrievable. There are tangible signs that the force is improving its service to children in some elements of its service to children, so I am encouraged that the senior leadership of South Yorkshire Police demonstrated the determination to make improvements."
Last year's Jay report found that 1,400 children were found to have been sexually exploited in Rotherham between 1997 and 2013.
A series of high-profile resignations followed, including South Yorkshire Police and Crime Commissioner, Shaun Wright.
Investigations have since been launched by the Independent Police Complaints Commission and the National Crime Agency.
South Yorkshire Police has also come under fire for its handling of the Hillsborough disaster in which 96 people in 1989.
The investigation into the tragedy is still ongoing.