"Effective immediately I'm declaring Florida Gun Supply a Muslim-free zone," Andy Hallinan said in a video on his Facebook page.
The business owner made his remarks in response to the Chattanooga shootings in which alleged gunman Muhammad Youseff Abdulazeez killed four Marines and wounded two other service members and a police officer.
The Facebook post from last week also stated: "I have a moral and legal responsibility to ensure the safety of all patriots in my community, and so effective immediately, I'm declaring Florida Gun Supply as a Muslim-free zone." He continued: "I will not arm and train those who wish to do harm to my fellow patriots."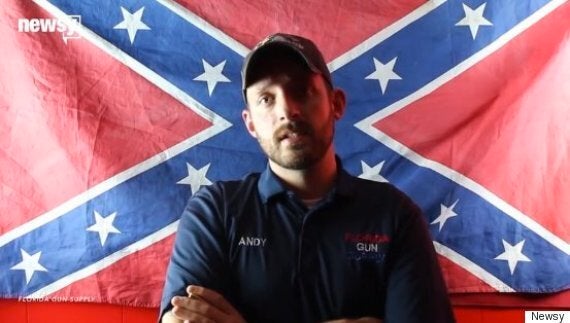 Andy Hallinan will no longer serve Muslim customers
He also defended the placement of the Confederate flag in the backdrop of his video and claimed US leaders are attempting to divide the nation between the north and south.
In response, the Council on American-Islamic Relations (CAIR) launched an appeal to the US Department of Justice claiming the statement "violates federal law". Eric Waxler, a spokesperson for the group said: "I invite Andy, the gun shop owner, to break bread with us, to get to know us as his fellow Americans."
The Inverness shop provides free access to a shooting range and concealed carry classes for locals.
People flocked to Twitter to respond to Hallinan's comments:
This is not the first time that a business owner has taken such sanctions and in 2014, an Arkansas-based gun range also declared it's business a "Muslim-free zone" and despite at least one anti-discrimination legal challenge, it's still "Muslim-free."
Related