Labour leadership hopeful Jeremy Corbyn has fired back at "silly" criticism of his supporters from Tony Blair, and aimed a jibe at the former Prime Minister over the Iraq War.
Veteran left-winger Mr Corbyn, who has emerged as the surprise frontrunner in the party's leadership race after a YouGov poll put him 17 points clear of his nearest rival Andy Burnham, accused Mr Blair of making "silly remarks" after he cautioned Labour against turning towards a "traditional leftist" platform.
The spat came as Mr Corbyn spelled out his economic vision, arguing that it is a "Conservative myth" that just the rich and big business create wealth, but former Cabinet minister Margaret Beckett conceded she was a "moron" to nominate the London MP.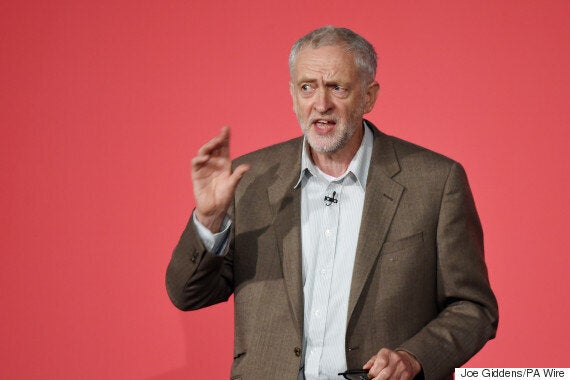 Jeremy Corbyn has a 17-point lead in the Labour leadership election
But Mr Corbyn, who is opposed to austerity and voted against welfare reforms, responded that the three-time election victor should look at what the leadership hopeful was saying and "look at the situation in Britain at the present time".
"I think Tony Blair's big problem is we're still awaiting the Chilcot Report to come out," Mr Corbyn said.
Mr Blair also suggested Mr Corbyn was the Tories' favoured candidate, to which Mr Corbyn responded: "Well, I would have thought he could have managed something more serious than those kind of silly remarks."
He welcomed Mr Blair's debate and said he was "entitled to say anything he likes," however he was critical of his record.
"Tony is entitled to his own opinion; I have many analyses of Tony Blair's leadership. Yes, we did win the '97 election; we lost support consistently after that, and he led us into a disastrous illegal war," he argued.
Mr Corbyn also today outlined a plan to tackle the deficit and spend more state money on public works - rather than cutting services - to stimulate the economy.
He pledged to put £93 billion found from ending corporate tax relief and subsidies into a National Investment Bank to "ensure that our national housing, transport, digital and energy networks are among the best in the world".
He also promised "tax justice" through a five-point plan to tackle tax avoidance and evasion. A policy document makes clear his belief that the public sector plays a key role in boosting the economy.
The introduction reads: "If you believe the Conservative myth then wealth creation is solely due to the dynamic risk-taking of private equity funds, entrepreneurs or billionaires bringing their investment to UK shores.
"So if we follow the Conservative's tale then it is logical to cut taxes for the rich and big business, not to bother to invest in the workforce, and be intensely relaxed about the running down of public services.
"But in reality wealth creation is a collective process between workers, public investment and services, and, yes, often innovative and creative individuals."
Meanwhile, ex-Labour Foreign Secretary Mrs Beckett admitted she was a "moron" for nominating Mr Corbyn.
Ex-adviser to Tony Blair John McTernan had said last night MPs who "lent" their nominations to Mr Corbyn to "broaden the debate" were "morons".
During an interview with BBC Radio 4's World at One Mrs Beckett was asked if she was, as Mr McTernan put it, a moron for nominating Mr Corbyn. She replied: "I am one of them."
"At no point did I intend to vote for Jeremy myself - nice as he is - nor advise anyone else to do it," she said.
"We were being urged as MPs to have a field of candidates."
Mr Corbyn refused to comment on the poll results, but suggested constituency Labour parties, many of whom have backed him, "are people with some knowledge and some experience and some perception".