The father of a British woman killed while bungee jumping in Spain has described her as "sweet, caring, bubbly and focused".
Aspiring fashion and design student Klyo De Abreu, 23, from Brixton, was killed at around 3pm on Tuesday in Lanjaron, Granada, Spanish police said.
De Abreu was staying with her aunt Gabriela for a few days, and she witnessed the accident at the Tablate Bridge, in the Alpujarras area, authorities said.
Her father Bernard Atwell said relatives were in shock at the death of his daughter, who was of South African and Portuguese heritage on her mother's side.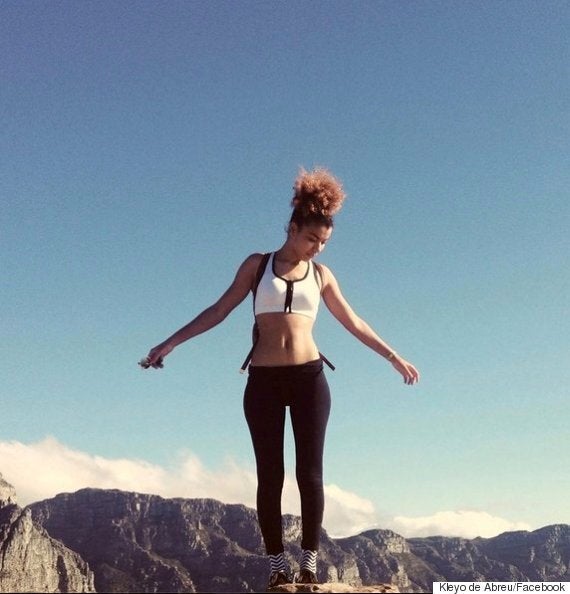 London woman Klyo De Abreu has died after bungee jumping off the Tablate Bridge in Granada, Spain
He said De Abreu had been visiting her aunt and cousins in southern Spain after travelling in Morocco.
Mr Atwell, 49, said: "She was originally from London and had returned recently from living in Cape Town in South Africa to follow her passion and study fashion.
"My primary concern is for people when they are just having fun.
"My daughter is gone and nothing is going to bring her back, but I have spoken to the family and we are all on the same page - we don't want something like this to happen again.
"Every father will say this but she was very special, she was a very beautiful young woman who had all her life ahead of her.
"She was 23 years old but to me she will always be my little baby and I would very much like to make sure this doesn't happen again to anybody else."
A spokesman for the Guardia Civil in Granada said when emergency services arrived De Abreu was "still hanging from the rope".
The spokesman said: "Although it is too early to draw any conclusions about the circumstances of the death, one of the lines of inquiry is that there was a miscalculation with the rope."
Sky News reported that De Abreu was believed to have hit the wall of the bridge she jumped off.
The bungee rope was not broken, according to local newspaper La Nueva Espana. It also reported that the Guardia Civil are looking into whether De Abreu was bungee jumping on her own or had hired a company.
A Foreign Office spokesman said: "We are urgently looking into reports of the death of a British national in Spain and stand ready to provide consular assistance."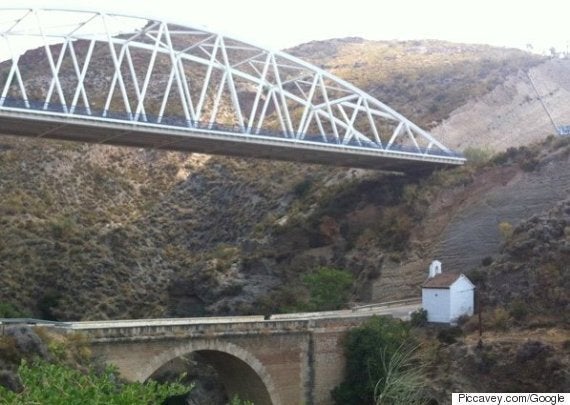 The Tablate Bridge in Granada, Spain, where De Abreu died after bungee jumping
Tablate Bridge has a drop of 80 metres and is a popular bungee jumping site used by several adventure sports firms.
Thrill-seekers fall for about 20m before swinging underneath the bridge, with a first jump offered for around £24.50.
One website claims that bungee jumping from the bridge is a "hair-raising" experience due to the closeness of the ravine walls during the fall.
Another boasts: "If you want a huge dose of adrenaline this is your bridge."
Lanjaron is about 35 miles from Granada on the southern flanks of the Sierra Nevada mountain range and is famous in Spain for its mineral water.
The region is popular with expats and near to the hippy village of Orgiva, which attracts people living alternative lifestyles from all over the world.