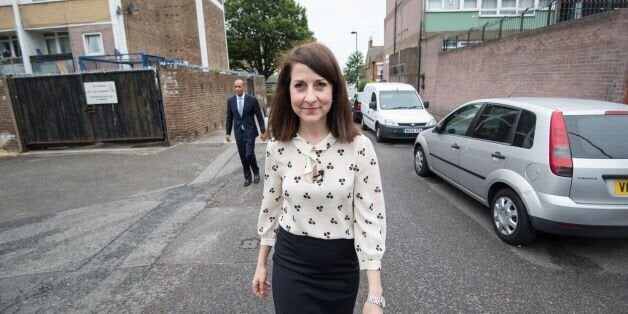 Liz Kendall's campaign to become leader of the Labour Party has stumbled in recent days.
But the Leicester West MP has proved she's still in the race -- and that she has a sense of humour -- by favouriting a tweet that branded her a member of the Conservative party.
Eagle-eyed Twitter users quickly noted the now-deleted favourite -- of a tweet which read: "Thank God - Liz Kendall admitted to taking drugs at college... at least that explains how she forgot she's actually a Tory...."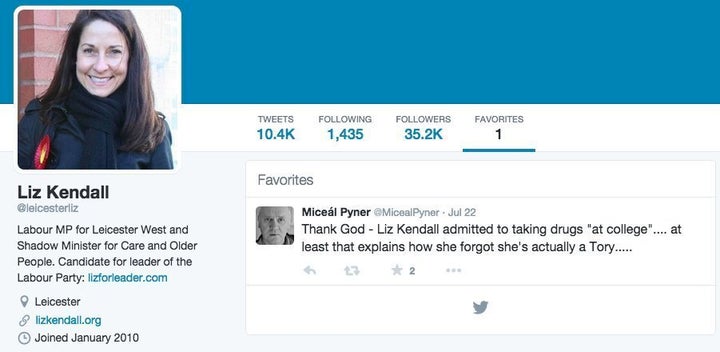 The favourite was soon deleted from Kendall's account
During a leadership hustings on LBC on Wednesday, the candidates were asked about their drug use. Liz Kendall, Yvette Cooper and Andy Burnham admitted to smoking cannabis whilst at university.
Current poll leader Jeremy Corbyn denied ever taking drugs.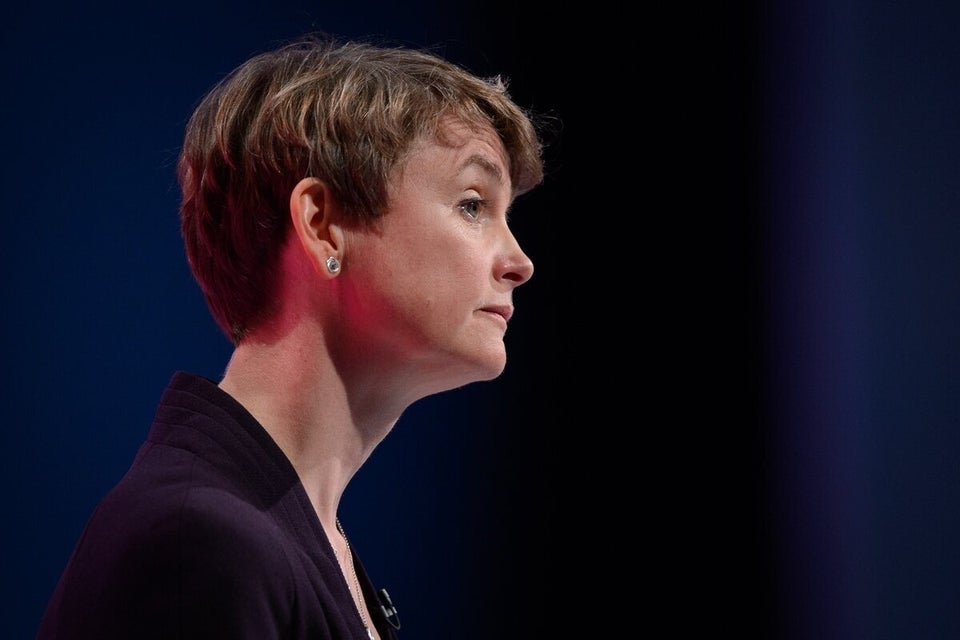 Labour Leadership Contenders
Related