Donald Trump's presidential campaign is succeeding because of "name recognition" rather than actual support for his politics, Alex Salmond has implied.
Mr Salmond had to deal with Mr Trump when he was Scottish First Minister the and the American billionaire was seeking to build a golf course in the country.
When asked on Sunday about Mr Trump's climbing of the polls, Mr Salmond, now an MP, said a Trump presidency would be "a boon for the 24 hour news cycle".
He told Andrew Marr: "There's a difference between name recognition and political support. It maybe before long that Donald Trump will come to understand the difference."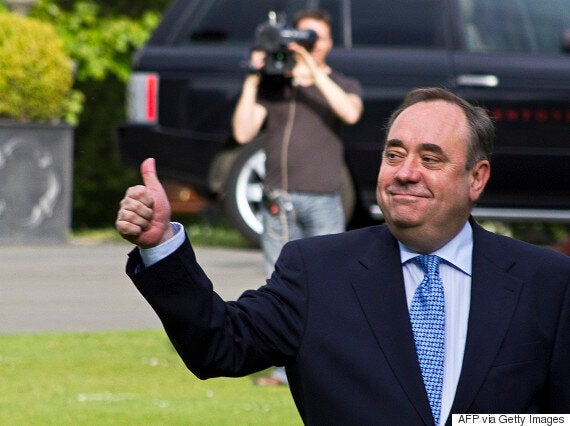 Alex Salmond implied Donald Trump's campaign success was down to 'name recognition' rather than 'political support'
Mr Salmond suffered politically for once expressing some support for Mr Trump's plans and saying it would create jobs.
But relations between the two have soured. In June, Mr Trump attacked the former SNP leader over offshore windfarms that the Scottish Government approved near his golf course Trump Turnberry in Ayrshire.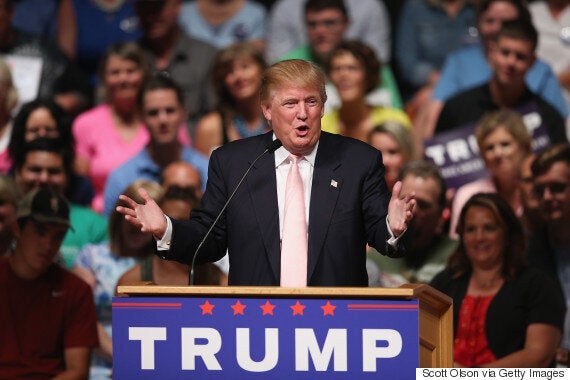 Donald Trump on the campaign trail
He said: "I think it is a terrible thing he has done to Scotland. He has destroyed some of the great beauty of the world. Scotland is known for its landscape and I fly over Scotland and I see these windmills that are killing the birds."
Mr Salmond also said another Scottish independence referendum was "inevitable" and it was merely a question of timing, saying it was "very much in the hands of Nicola Sturgeon."
He said the three issues that could trigger a second referendum were failure to meet the devolution promises made during the first referendum campaign; if Scotland voted to remain in the EU but the UK voted to leave and austerity of the Westminster government.
He added: "Instead of getting devo to the max, we're getting austerity to the max and that divergent view of what's right in social terms between Scotland and England is another issue which is moving things towards another referendum."