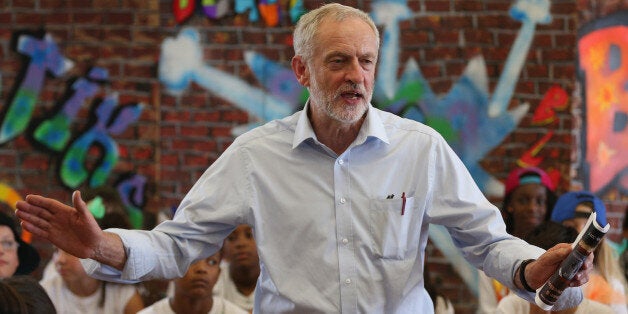 Jeremy Corbyn is storming ahead of rivals Andy Burnham, Yvette Cooper and Liz Kendall in the race to lead the Labour Party.
The firebrand left-winger is moving heaven and earth to translate a lead in the political polls into a win in September, when Ed Miliband's successor will be announced.
But Corbyn's hefty task was bolstered on Monday, after it was revealed he was the topic most searched for on Google beginning with "je", beating Jeremy Clarkson, J-Lo, and even Jesus Christ.
Yvette Cooper - admittedly with a unique first two-character combination - is Corbyn's only competitor on Google's search rankings.
Burnham lags behind Wimbledon star Andy Murray, while Kendall fails to overturn strong search interest in "LinkedIn" and "Liverpool".
Ed Miliband, the man all four MPs are racing to replace, has been out of the job less than three months, and is already resigned to the scrapheap of search history, trailing "Edexcel" and "EDF".
Popular in the Community