Foreign fraudsters and corrupt officials have been warned by David Cameron that London is "not a place to stash your dodgy cash", as he suggested that some homes in the capital are used as a haven for money laundering.
The Prime Minister has promised to crack down on shady offshore companies buying up luxury properties as part of his drive to tackle international corruption.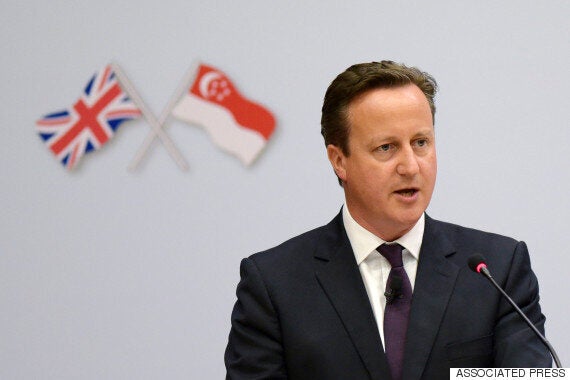 Cameron speaking in Singapore
In a speech in Singapore, Mr Cameron insisted: "There is no place for dirty money in Britain."
He highlighted cases including allegations of links between a former Kazakh secret police chief and a London property portfolio worth nearly £150 million and Nigerian fraudster James Ibori, who owned upmarket properties in St John's Wood, Hampstead, Regent's Park and Dorset.
The PM, who has championed measures to tackle corruption around the world, said the UK would host a summit on the problem next year and acknowledged "we too must get our own house in order".
He said: "With £122 billion of property in England and Wales owned via offshore companies, we know that some high-value properties - particularly in London - are being bought by people overseas through anonymous shell companies, some with plundered or laundered cash."
His comments come days after a senior police officer said foreign criminals were helping to push up London house prices by using the housing market to launder billions of pounds.
Transparency International also told the paper that around 36,000 property titles in London are registered to offshore companies.
Meanwhile, Labour's London Assembly Housing Spokesperson, Tom Copley, accused London Mayor Boris Johnson of "brushing off" concerns about money laundering adding to the housing crisis: "In the past we've raised concerns about money laundering only to be brushed off by the Mayor. Publishing details of foreign companies investing in property is a good start but we also need to see increased efforts to identify and prosecute offenders as well as pressure put on estate agents to carry out more thorough checks when selling top-price homes."
"It's time the Mayor makes clear that money laundering will not be tolerated in the capital."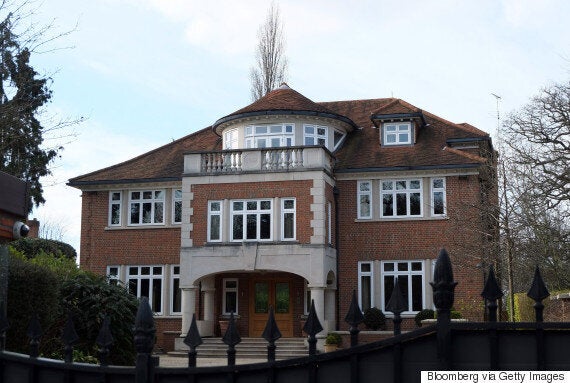 'Billionaires Row' in Hampstead, London, where houses sell for millions
Copley added that though it was less obvious, property fuelled by crime was making houses more expensive: "Whilst not as visible as some types of crime, laundering money through property has a massive everyday impact on Londoners. Artificially inflated prices in central London have a knock-on effect across the capital, pushing up prices and making many homes unaffordable for average earners."
Campbell Robb, the Chief Executive of Shelter, told The Huffington Post UK that Cameron's intentions were a "welcome move". "Homes are supposed to be places for families to live - not a way for criminals to launder money, and in the process drive house prices further out of the reach," he said.
"But this should be the start of bringing a lot more transparency to our broken housing market. For example, we need to also examine who controls dis-used land – this could be used to build desperately needed affordable homes."
Mr Cameron said in his speech: "I'm determined that the UK must not become a safe haven for corrupt money from around the world.
"We need to stop corrupt officials or organised criminals using anonymous shell companies to invest their ill-gotten gains in London property, without being tracked down."
Launching a consultation on increasing transparency, he indicated that rules governing information on the beneficial ownership of British firms could be extended to overseas companies.
The UK Government has legislated to ensure that, from next year, Britain will establish a publicly accessible central registry showing who really owns and controls all British companies.
Details of property titles owned by foreign firms will be published for the first time by the Land Registry this autumn, providing a public database of overseas ownership.
Setting out his plans, Mr Cameron said: "The vast majority of foreign-owned businesses that invest in property in the UK are entirely legitimate and proper, and have nothing at all to hide.
"They are welcome in Britain. And I want more of them. I want Britain to be the most open country in the world for investment.
"But I want to ensure that all this money is clean money. There is no place for dirty money in Britain.
"Indeed, there should be no place for dirty money anywhere. That's my message to foreign fraudsters: London is not a place to stash your dodgy cash."
The Primer Minister indicated that he would put fresh pressure on Britain's offshore tax havens to increase transparency around company ownership.
"To really tackle corruption effectively, we need to be able to trace data from one country to another. We don't want criminals to be able to go unnoticed, just because they move money across borders or have assets in different countries.
"The torchlight should be able to follow them. If we are to win, we must make sure that there is nowhere to hide.
"So I'll continue to make the case for transparency with international partners - including the British Overseas Territories and Crown Dependencies."
Mr Cameron said corruption was "the cancer at the heart of so many of the world's problems" including the Mediterranean migration crisis and the rise of Islamist extremism.
"Think of all our efforts to rescue people drowning in the Mediterranean and then consider why those migrants are there fleeing, in many cases, from corrupt African states where they have no economic prospects because everything is controlled by a corrupt elite," he said.
"Think of all our efforts to combat international terrorists like Boko Haram, al Qaida and most recently, of course, Isil in Iraq and Syria.
"And then consider how an oppressive and corrupt government can drive its people into the hands of the extremists.
"Corruption is one of the greatest enemies of progress in our time."
Mr Cameron said the global Anti-Corruption Summit in London next year will be a meeting where "the whole world can work together to strengthen all the tools we have to take on corruption".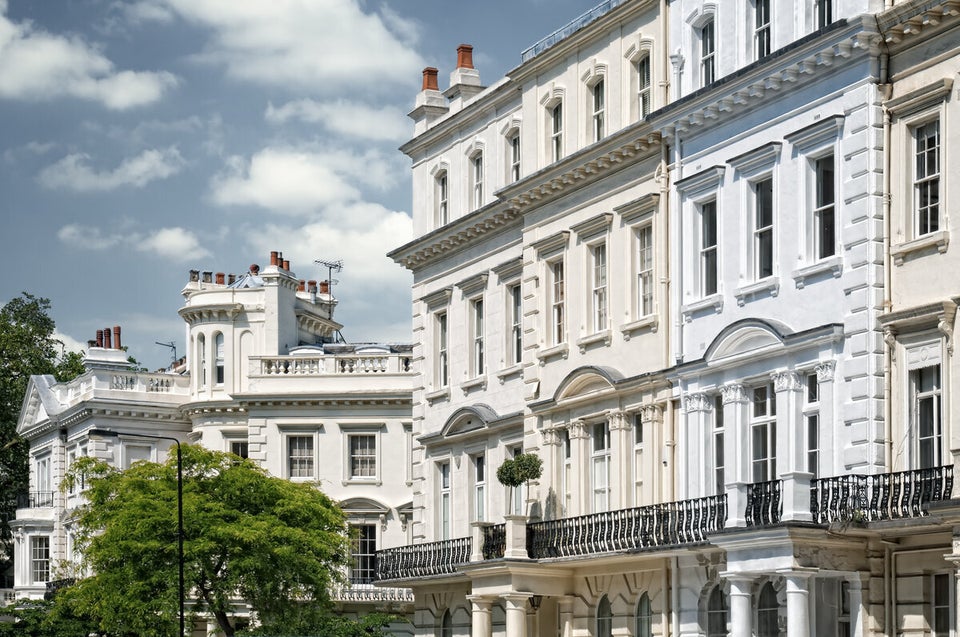 20 shocking facts about private renting
Popular in the Community