The actress, who was appearing on the ITV breakfast show as part of her 70th birthday celebrations, let slip the word "p***ed" as she recalled a camping trip she once took with ex-boyfriend Liam Neeson.
Speaking to hosts Kate Garraway and Ben Shephard, Helen said: "He loved camping as well and we had this little deux chevaux car, Liam six foot four in this deux chevaux car, his head was sticking out the top of the car really and we had our tent in the back and all our stuff and our little stove.
"We get down there and we're camping in this tiny tent, all six foot four of Liam and me and we camp in this field – just literally a field, and it p***ed with rain non stop for like three days."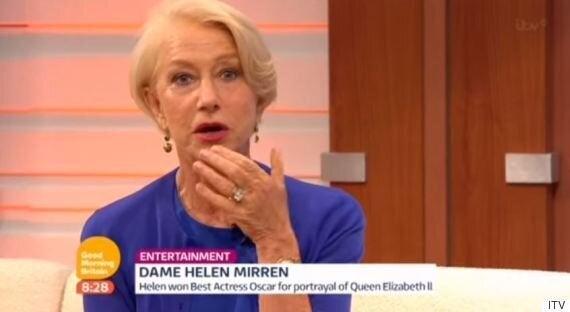 Helen Mirren swore on 'Good Morning Britain'
"You can't say things like that first thing in the morning," host Ben interjected.
Clarifying her comments, she added: "It rained a lot," before asking: "Why can't you say that?"
"We'll have that debate another time otherwise we'll get fired. You might be the Queen but you can't save us," Kate told her.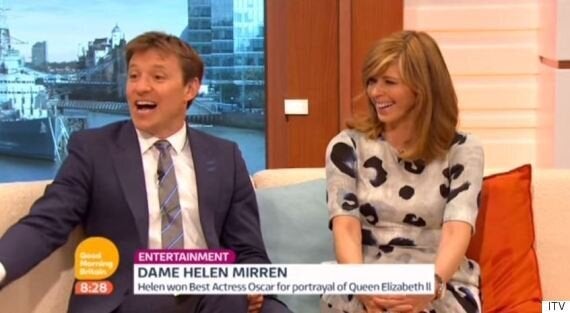 Ben Shephard and Kate Garraway told Helen off for her cursing
Tuesday's interview also saw Kate cause a stream of giggles when she said she couldn't imagine the Dame "getting down in a tent".
"That sounds rather rude," Helen replied saucily.
"I've been down in a tent," she joked.
And that is why we love Helen Mirren.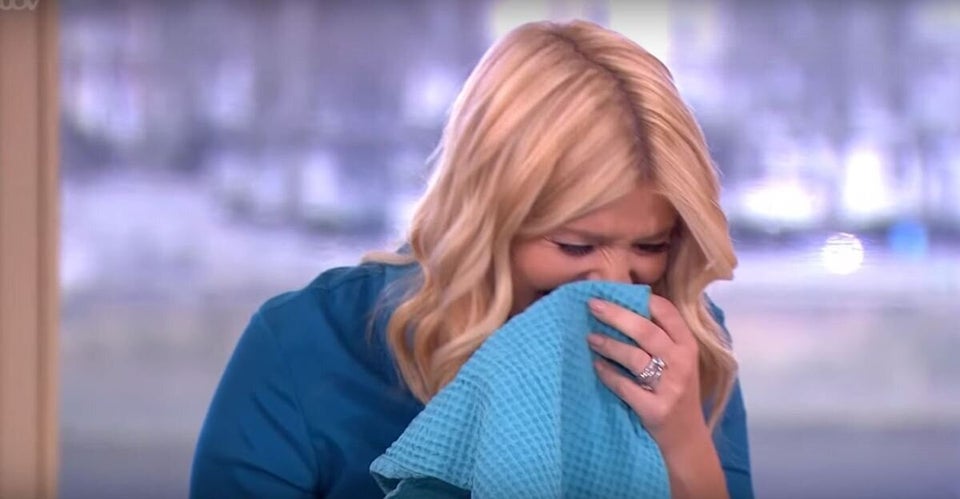 Accidental Daytime TV Swearing