The first rule of Fight Club is: You do not talk about Fight Club.
That is, until someone leaks footage of you up to your neck in it.
Prison footage from inside the Mount Eden Correctional Facility in New Zealand has been revealed on YouTube showing inmates violently brawling.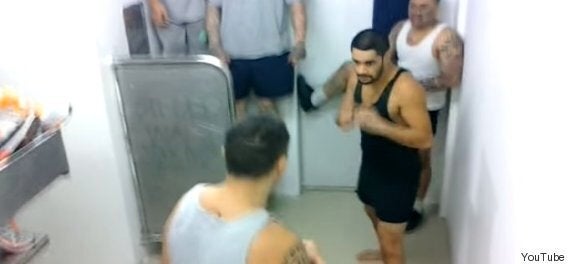 The scenes inside the penitentiary
Operated by private British company Serco since 2011, the facility holds more records for prison assaults than any other in the country.
Serco, who signed a 10-year deal to run the prison in 2011, owns British prisons such as HMP Doncaster and HMP Thameside.
Privately managed prisons were introduced to the UK in the 1990s and there are currently fourteen operating.
The revelations of the underground fight scene in the New Zealand penitentiary came after six disturbing videos, shot on a smartphone, surfaced on the internet earlier this month.
As well as violently attacking each other, in some footage inmates can allegedly be seen smoking and drinking alcohol.
According to one source, NZ prison officers union said that the bosses knew about the fight club for up to 18 months before the footage was released.
Serco is contracted to run the prison until 2021, however this could be terminated early following the findings of an independent review into the matter due to be completed by the end of August.
Related